Mass vaccination campaign targets heart of communities
Samoa's two-day national COVID-19 mass vaccination targeted the heart of local communities especially within homes of families eligible to be vaccinated with the AstraZeneca vaccine on Thursday.
The mass vaccination approved by Government for Thursday and Friday this week strived to boost immunisation coverage against the COVID-19 to 99 per cent of Samoa's eligible population.
For Samoa, there were 150 vaccination teams carrying out the campaign, with more than 80 teams deployed for Upolu Island. 
The lockdown banned public transport as well as non-authorised vehicle movements while businesses stayed close between 8am and 6pm on both days.
While some villages had fixed sites using village halls for members of the public to be vaccinated, other vaccination teams went directly to the residences.
One of the vaccination teams were seen administering the vaccine at Fasitoo-tai in the home of one of the villagers.
Speaking to the Samoa Observer after receiving her first dose of the AstraZeneca vaccine, one of the Fasitoo-tai villagers, Jennifer Mamea said she was one of six people who were vaccinated in one of her neighbour's home. 
The home was a small open shack that was built similar to a traditional Samoan fale.
"I am happy that I have been able to be vaccinated to protect against the deadly COVID-19 virus," she said.
The mother of six said that after being well informed about the significance of being vaccinated, she made the decision with her husband to be vaccinated together.
"I think that even though we may be a small country but we have a faithful God who protects us from this global pandemic," she said.
"And in any case the virus arrives in our country at least our people are well protected.
"I also advise those who have not been vaccinated to join the fight and get vaccinated because it would be disheartening if our country faces the situation that overseas are in suffering the loss of people to this deadly virus."
She also said that the two-day lockdown also gave an opportunity for communities, especially the children to practice items for White Sunday next month.
The vaccination teams were seen walking from one house to the next to inoculate eligible family members.
The lockdown meant public transport as well as non-authorised vehicle movements were banned with Government offices and businesses shut between 8am and 6pm.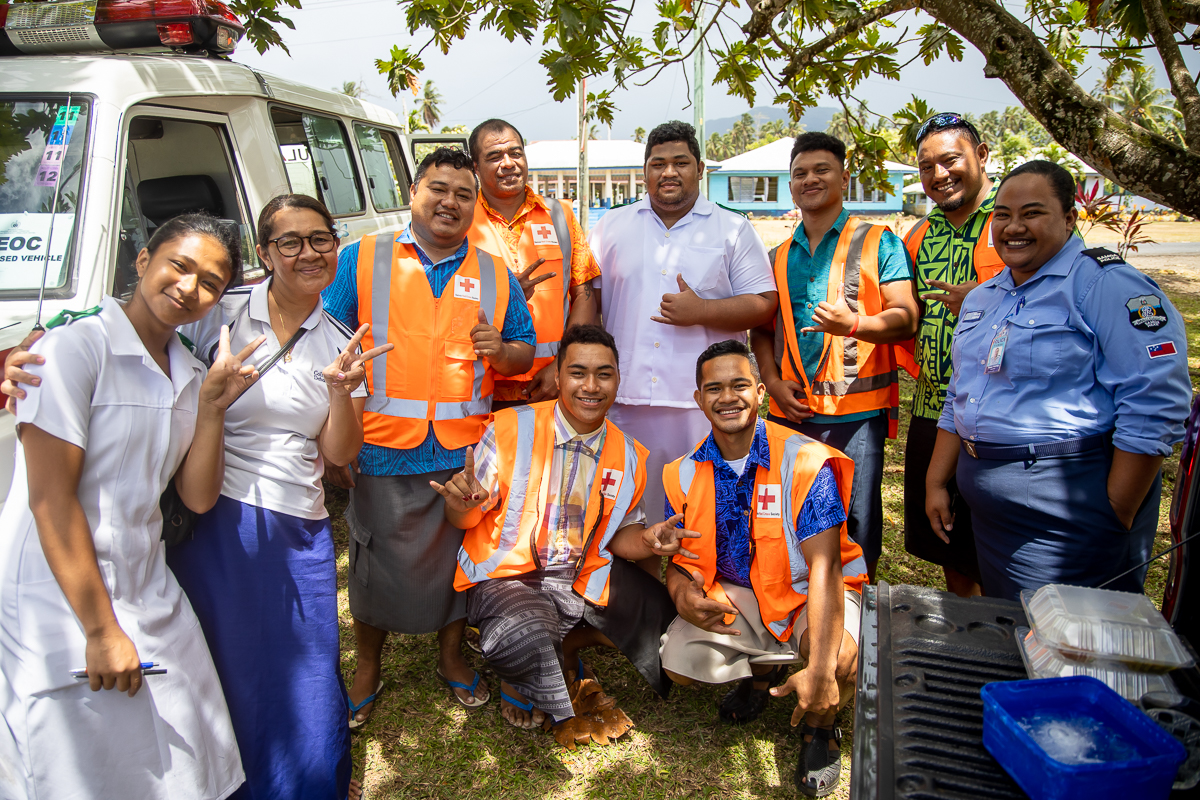 And while the Samoa Shipping Corporation Limited announced that they have ceased scheduled trips between Upolu and Savaii for the two-day shutdown. 
The last time Samoa went into a total shutdown was during a two-day mass vaccination in 2019 for the measles epidemic.