Public lament closure of Vailima brewery
By Gutu Faasau

•
08 July 2022, 7:41PM
Trainee Reporter Gutu Faasau and Photographer Filipo Ah Far talk to members of the public on the shutting of the Vailima factory and its relocation to Fiji.


John Maiava, 30, Vaivase-uta
"I know that a lot of our countrymen will miss it, probably because this is Samoa's first beer. I don't know what they are planning with this decision to move it to Fiji but this is Samoa's own beer ever since the founding of Samoa. I know that there will be a lot of people complaining about the prices of the beer, especially because it will be made in Fiji and then we have to buy it from them which will raise the prices and then when we sell it at the bar. Even more people will complain about the prices that we set which will probably be more than $10 for a small bottle and its the fastest selling beer at our bar. I don't know what they're thinking but I hope they make changes to keep the Samoan beer in Samoa. Maybe the Government can help in keeping it in Samoa, but I feel very sad that they're moving Vailima from Samoa."
Tuiataga Nathan Bucknall, 45, Moataa
"It's a real shame for Samoa that it's losing its first beer that its ever had and its been part of Samoa for many many years. It's terribly sad that a beer that is called the Taste of Samoa is going to be produced overseas. I think it will also have an impact on the price because of import duty taxes etc when it comes in. It's sad that we're now going to be paying a higher price for a product that you know is originally from Samoa, It's a shame."
Tauiliili Sara Ropati-Iona, 47, Moataa
"For me, there will be a lot of losses because at our bar, the Vailima beer is what everyone buys here so if the production is in Fiji, this means our orders will be delayed because of shipping and stuff like that. But here at the hideaway, we have orders for vailima everyday. Majority of everyone who drinks here, drink Vailima. The Government can probably take over so that the production can stay here. Another thing is that now that the borders are opening, many of the tourists who come would like to taste the local beer, so if Vailima is taken away it means that Vailima will not be local anymore and its going to be from Fiji. There will be a huge difference because of that and even with the taste, it might even taste different."
Juliet Tagiilima, 31, Togafuafua
"Most of our customers come for Vailima but the decision of moving to Fiji is there. I'm pretty sure it will be expensive with the shipping and all that. It's sad with what is happening with the shortage in stock, especially with Pure and Lager so probably the idea of having it short-supplied for a few times while waiting for them to import will be sad. I love Vailima and we are loyal to Vailima."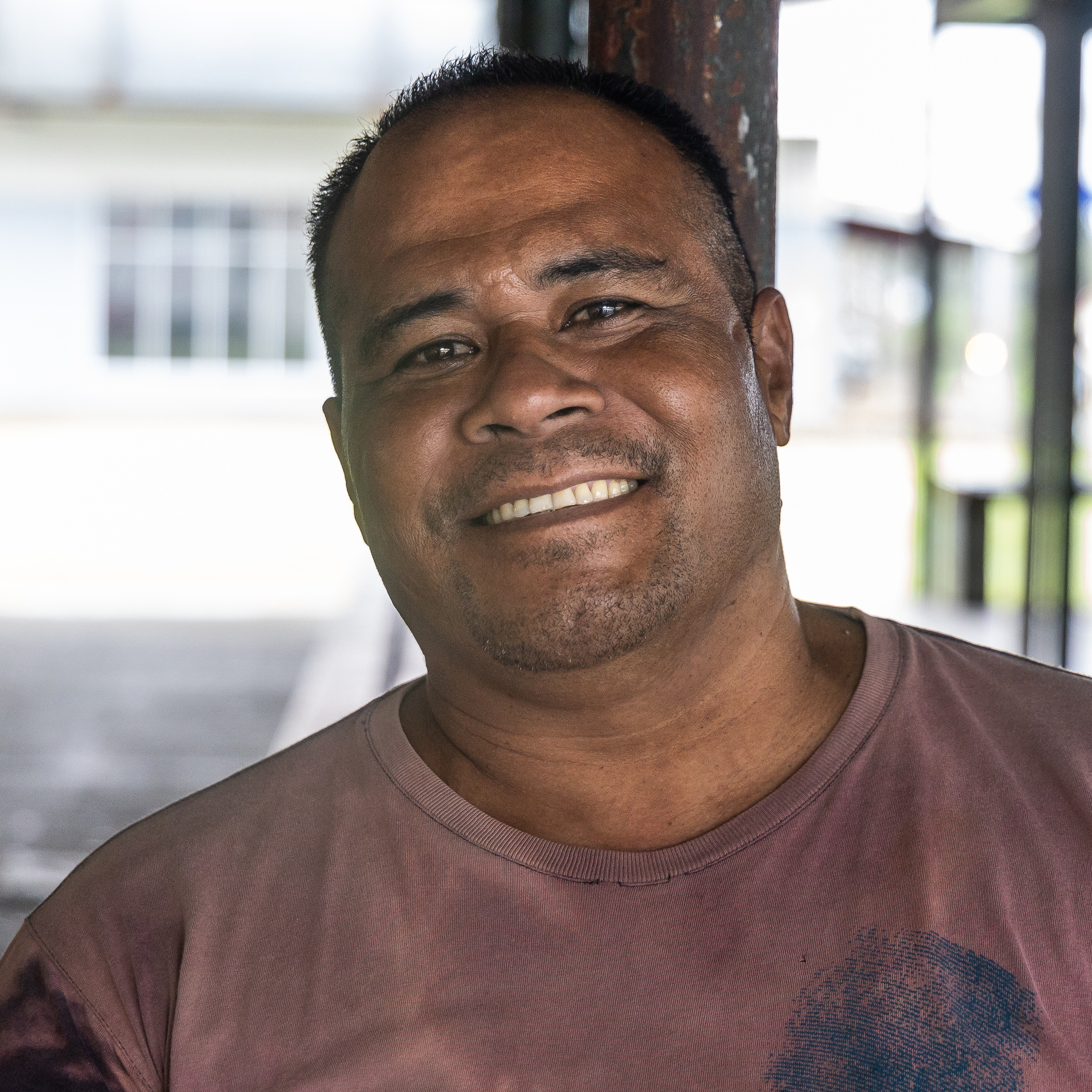 Malo Afamasaga, 48, Falelauniu
"Vailima has been in Samoa for a long time, and its been great help with providing jobs for people to look after their families. Now that we hear of Fiji taking the company, we certainly feel sad because we will miss this avenue of income for our country, especially for those seeking employment. We want to know what the Government can do to perhaps have them take it over and have them run the company because its been with us for a long time."

Nuuaea Nouata, 36, Toamua-uta
"Its going to expensive if we buy here in Samoa. I know that we will lose this avenue of income for our country, a lot of Samoans will lose their jobs. We know that the Vailima company has contributed to the economy of Samoa especially with the development of our government. Now that is sliding over to Fiji, it looks like the price of things wont be the same as they used to be. Another thing is that the taste of the beer will be different because Fiji may use their own style and change the taste."
By Gutu Faasau

•
08 July 2022, 7:41PM