Public react to movement of top officials
By Ueni Peauala Pauulu

•
03 September 2021, 2:10PM
Malama Paulo, 64, Alamagoto
"I think Samoa has a new government and the decision that they make for the top bureaucrats is based on trust because trust is the most important thing that builds a good relationship. So in my own opinion the new Government make their own decision based on facts and of course according to policies and guidelines which they think is true and reasonable. So we have a new Prime Minister as well as new Ministers and new Government and we also have to accept the fact that there will be some new changes in our country."  
Mauga Gasologa, 75, Satapuala
"I believe a new government always have their own new plans, tactics and strategies for change. I support the decision by the new Government and I also ask them to do the right thing according to God's will. We love our people, we love our country but leaders should have some concern about our wellbeing now and forever because they hold the power to change anything. So I hope these changes will glorify God and have a good impact for our people."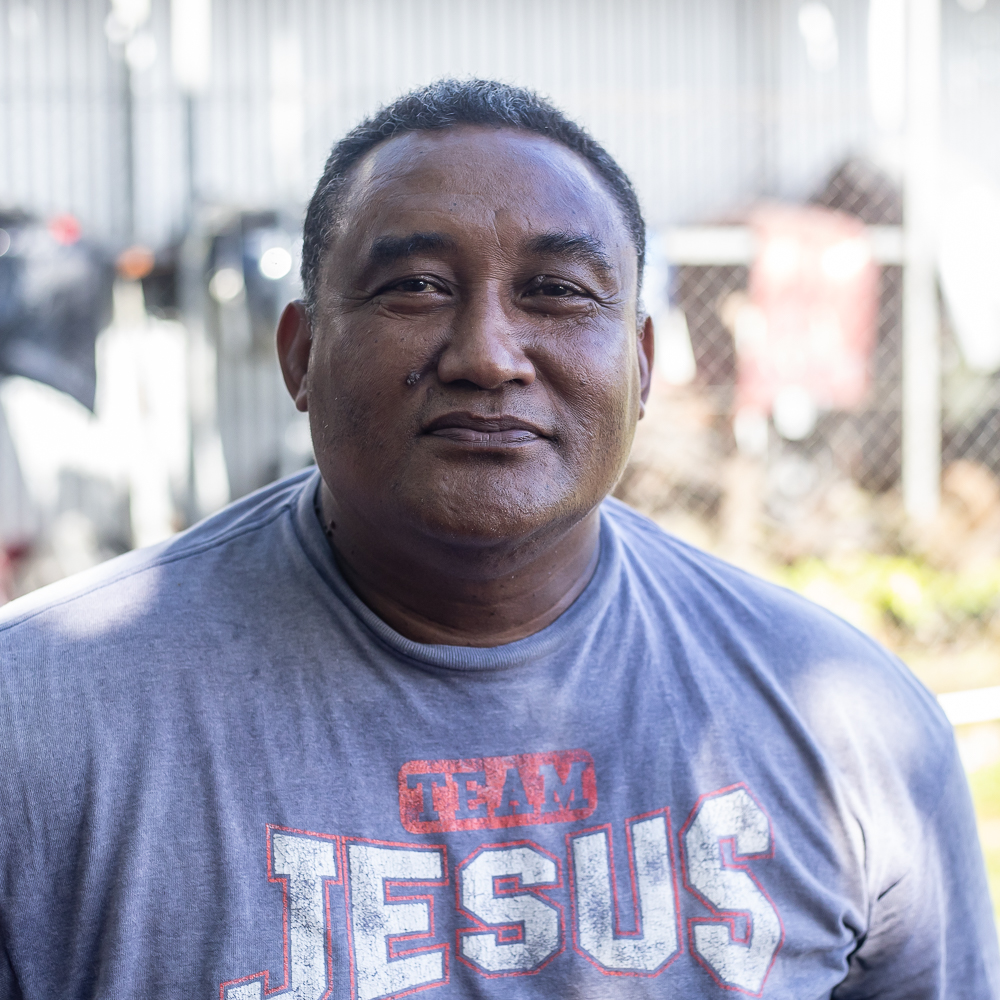 Poe Leaega Lesolo, 50, Vailele-Uta
"I have supported HRPP for the past five years as a member of Vaimauga N#1 and I remember what our leader Tuilaepa hate so much was a person that complains too much. But when the people of Samoa vote the HRPP out, our former prime minister became the number one person who was full of complaints. So for myself, whoever has become the leader, just support and help them out. It happens to all the countries in the world, no one can stand like a mountain but we must accept the fact and support the new Government. The decision they made to censure top employees, they have reasons to do it and we support it."
Filoialii Mikaele Pesamino, 57, Lalovaea
"The HRPP have no grounds in terms of their accusations against the new Government especially in relation to their decision concerning top bureaucrats. I'm a father of eleven and our Member that we vote for lost the election. So politic is like that, you win, you lose and new people, new member but politicians remain. And who vote them in – it's us, the people of Samoa. So the people vote them in, the people vote them out. The Cabinet Ministers and the Opposition side need to be careful with what they say and what they do because people have the power to vote them out of office."
Maraea Ioselani, 25, Papauta
"I don't think is the right decision by the new Government to remove these top ministry employees because they have the experience and also they have families to feed. It's hard to find job these days but they lost their job and it's sad to see them leaving so don't support the decision of the new Government."
Taatiti Tietie Vaili, 58, Saoluafata
"I believe the Prime Minister has the right to make her own decisions to better her Government. But HRPP leaders should join and support to make things perfect and respectful as our foundation. It's sad and hard to see top officials in Government leaving but there is always another door for them in life. So we have to accept those facts and support the new Government because their decisions today could lead to their downfall in the future."
Talitonu Aumua, 67, Laulii
"I strongly support what the new Government is doing at the moment. If we change the Government, we have to change everything about the Government. And it is an old issue, when a new Government forms; they always bring in new people and their own new plans with their aim to improve and do better things for the country. So it is not a big deal but the HRPP is trying to make it as a big thing because they lost the election but it's an old issue and it happens to other countries in the world. So whatever the new Government wants to change, it is for the benefit of Samoa and its people."
Hope Kaio, 22, Vaitele-Fou
"The bible says neither do people pour new wine into old wineskins. If they do, the skins will burst; the wine will run out and the wineskins will be ruined. No, they pour new wine into new wineskins, and both are preserved. Just like the situation our country is in right now, new Government should have trustworthy people to work with in order to move forward and achieve any of their goals so I support the new Government and their decisions. "
By Ueni Peauala Pauulu

•
03 September 2021, 2:10PM