New program inspires Samoa's future scientists

By Fuimaono Lumepa Hald

•
01 July 2022, 10:07PM
A new e-learning program is bringing a local perspective to science classes and providing opportunities for teachers in Samoa to be upskilled while on the job.

Aotearoa New Zealand through Catalpa International, in partnership with Nanogirl Labs and Wintec, are collaborating with Samoa's Ministry of Education Sports and Culture (M.E.S.C.) to deliver a new component of the E-Learning for Science Program.
The program is delivered by M.E.S.C. and Catalpa International in partnership with Wintec and Nanogirl Labs and is funded by the New Zealand Ministry of Foreign Affairs and Trade.
A total of 10 schools across Upolu are involved in the program and are joined by other schools in the region including the Cook Islands, Solomon Islands and Vanuatu.
"The program focuses on supporting teachers in the classroom with lesson plans, activities, quizzes, images and videos," said Kara Chesal, Head of Education at Catalpa, the tech-for-development organisation leading the program.

"Resources are accessed quickly and easily through Pacific Learn, a custom app on mobile phones.
"The app design is suitable for users with low digital literacy and can even be accessed offline for areas with poor internet connectivity."

In addition to learning materials, the web app provides job-embedded professional development courses for teachers to continue their own learning and development as part of the school day.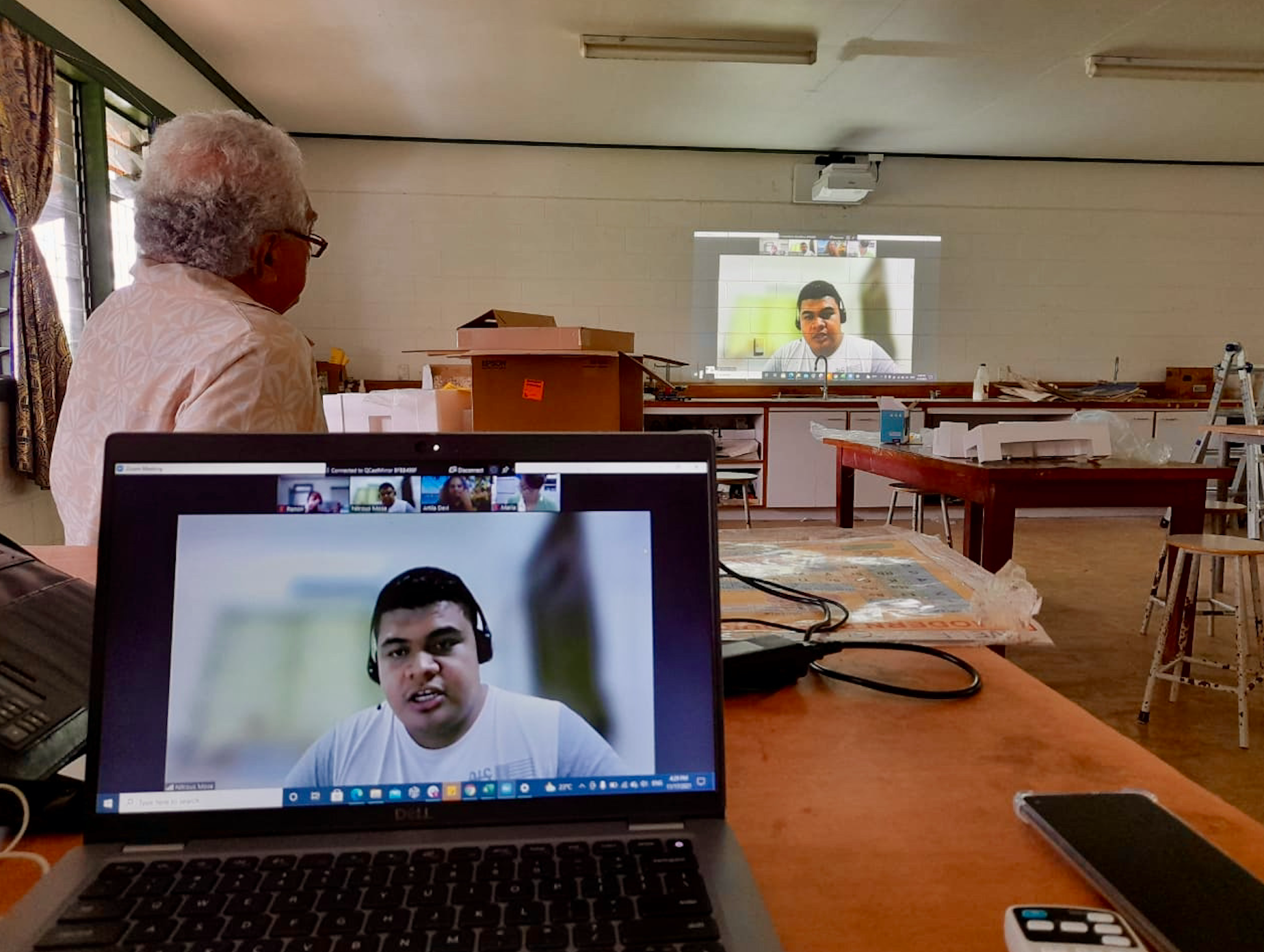 M.E.S.C. Assistant C.E.O. (Assessment and Examination), Maria Elisaia, said they have worked with partners to ensure the program is easily extended to reach more schools, students and teachers. 
"We are working on partnering with Vodafone and Digicel to zero-rate the Pacific Learn app, which means users will be able to access it without incurring data costs," she said. 
The New Zealand Deputy High Commissioner, Taua Pati Gagau, said the New Zealand Government is pleased to support the program.
"Aotearoa New Zealand is pleased to support this initiative which will contribute to better learning outcomes in Science for Samoan students," said the Deputy High Commissioner. 
"We congratulate Catalpa International, the Ministry of Education Sport and Culture and its partners on the work carried out so far and into the future."
The program is considered to be an vital resource to improve classroom teaching, with science currently taught by mostly non-specialist teachers with busy schedules in isolated locations.
Participating Year 10 students will benefit from newly developed science content that explores science, technology, engineering and mathematics (STEM) concepts that are relevant to daily life in Samoa, and are inclusive of local indigenous knowledge and culture.

The program aims to increase young people's use of scientific knowledge, enabling greater social, cultural and economic participation.

By Fuimaono Lumepa Hald

•
01 July 2022, 10:07PM