F.A.O. sets deadline to end world hunger
By Adel Fruean

•
15 October 2021, 11:18PM
The Food and Agriculture Organization of the United Nations estimates that as much as $40 to $50 billion in annual investments on targeted interventions are needed to end hunger in the world by 2030.
This was highlighted by the Director-General of F.A.O. QU Dongyu in a message on the occasion of World Food Day (W.F.D.) celebrations.
World Food Day normally falls on 16 October which is a Saturday this year in many Pacific countries and for this reason, a lot of nations marked the day on Friday. 
The celebrations globally are spearheaded by F.A.O. and nationally-led by governments and will be held for the second time during the COVID-19 pandemic, which has disrupted agri-food systems and increased food insecurity and inequality.
The theme for this year's celebrations is "Our Actions, our Future: Better production, better nutrition, a better environment and a better life." 
The celebration is designed to show how people can come together towards a common goal.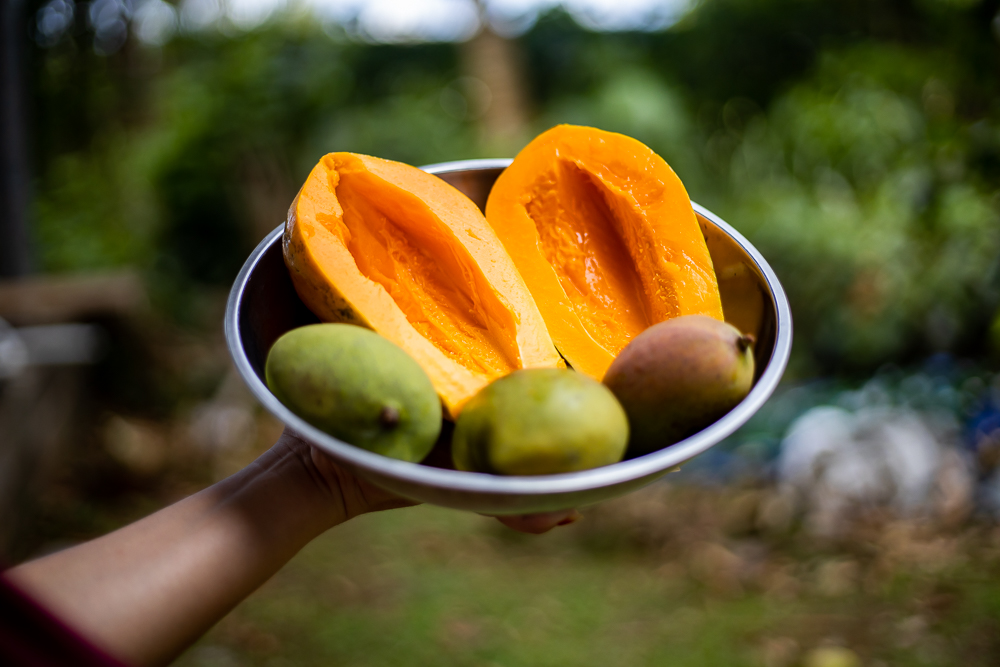 According to the F.A.O. Director-General, Mr Dongyu, "this year's W.F.D. finds us at a critical moment." 
"Even before COVID-19 shone a spotlight on the vulnerability of the world's agri-food systems, hundreds of millions of people worldwide were afflicted by hunger - and that number has increased in the last year up to 811 million," he said.
"Despite the world producing sufficient food to feed all of us. This is unimaginable and unacceptable. At the same time, 14 per cent of the food we produce is lost and 17 per cent is wasted. 
"Combine this with other stressors — such as pests and diseases, natural disasters, loss of biodiversity and habitat destruction, and conflict  — and you can see the magnitude of the challenge we face in meeting the world's growing food needs, while simultaneously reducing the environmental and climate impact of our agri-food systems.
"Yet in the midst of this all, there is an encouraging new momentum and energy building as we strive to overhaul the ways in which our food is produced, stored, distributed and consumed.
"We have started confronting the problems and making the structures more fit for purpose. There are plenty of low-cost, high-impact projects that can help hundreds of millions of people better meet their food needs.
"For instance, targeted interventions on Research and Development to make farming more technologically advanced, innovation in digital agriculture, and improve literacy rates among women can go a long way to reducing hunger. 
"But there are also other essential elements such as better data, governance and institutions, that need to be added to the equation."
 Furthermore, he said that the COVID-19 pandemic remains a global challenge, causing untold losses and hardship.
"The impacts of the climate crisis are all around us. Crops have gone up in flames. Homes have been washed away. Lives and livelihoods have been thrown into turmoil due to conflict and other humanitarian emergencies.
"Global food security challenges have not been this severe for years. Yet in the midst of this all, there is an encouraging new momentum and energy building as we strive to overhaul the ways in which our food is produced, stored, distributed and consumed.
"We have started confronting the problems and making the structures more fit for purpose. Last month's UN Food Systems Summit convened by the UN Secretary-General, António Guterres, mapped out the broad outlines of how the world needs to move forward to transform agri-food systems." 
In addition, our approach can only be effective if it's rooted in working together with governments, and key partners, as they forge their own national pathways towards transformation in line with their specific conditions and needs.
In the Pacific region, the F.A.O. Subregional Office has been working with 14 member countries to tailor-make their celebrations and provide the necessary support to ensure their celebrations are successful.  
Many Pacific countries' celebrations are focusing on healthy eating to target the growing problem of non-communicable diseases, which has reached a crisis point in some countries. Other countries have geared their national celebrations towards mitigating and adapting to the challenges brought by climate change, which has been described as the biggest threat for the Pacific region. 
The celebration is also bringing together sectors involved in food, nutrition and agriculture. In Samoa for example, the government has joined forces with the private sector, showing a united front to encourage healthy lifestyles and the need for better nutritious habits.
The F.A.O. Coordinator of the Subregional Office, based in Samoa, Xiangjun Yao said that World Food Day is one of the most celebrated days of the United Nations' calendar.
"And we want to ensure our Pacific countries do not miss out on the opportunity to be part of it," she said in a statement issued by F.A.O. 
"When it comes to food and nutrition, we know the Pacific has its own unique challenges and opportunities so we want the countries to make their celebrations relevant to the situation on the ground.
"F.A.O. has been providing support to our member countries to celebrate this most important day and despite the COVID-19 pandemic, we have done the same."
Non Communicable diseases and obesity for example is one of the biggest problems in the Pacific. A number of country celebrations are using the opportunity to promote and encourage healthy eating and healthy living, as well as organic farming.
Climate change is another major challenge. Pacific countries are being encouraged to adapt to the changing weather patterns by farming and growing food to suit their weather patterns.
On the global scale, this year's W.F.D. action-oriented campaign focuses on raising awareness of the need to support the transformation to more efficient, inclusive, resilient and sustainable agri-food systems for better production, better nutrition, a better environment, and a better life, leaving no one behind. 
The campaign calls for global solidarity to take action and sensitize the public on how everybody has a role to play in transforming our agri-food systems by changing the way we produce, transform, consume and waste our food.
F.A.O. celebrates W.F.D. each year on 16 October to commemorate the founding of the Organization in 1945 and raise awareness about its mandate to ensure everyone everywhere has access to enough safe, diverse and nutritious food.
By Adel Fruean

•
15 October 2021, 11:18PM