Family-of-eleven dreams of easing squeeze
For six years, a family of 11 has lived in fear of tropical cyclones damaging the precarious and crowded structure they call home. 
Nesa Tauapai's family lives on the south coast of Upolu and can be accessed via Cross Island Road; it is situated near the main road.
The 45-year-old was sweeping the freshly cut grass in front of their home when the Samoa Observer visited.   
In a small shack constructed from iron roofing and supported by wooden posts and a floor made up of rocks covered with mats, Ms. Tauapai with her husband, eight children, and a brother-in-law.
She told the Samoa Observer that their family's dream is for a home that can accommodate their entire family. 
"Due to financial difficulties we could not live in a proper and safe home," she said.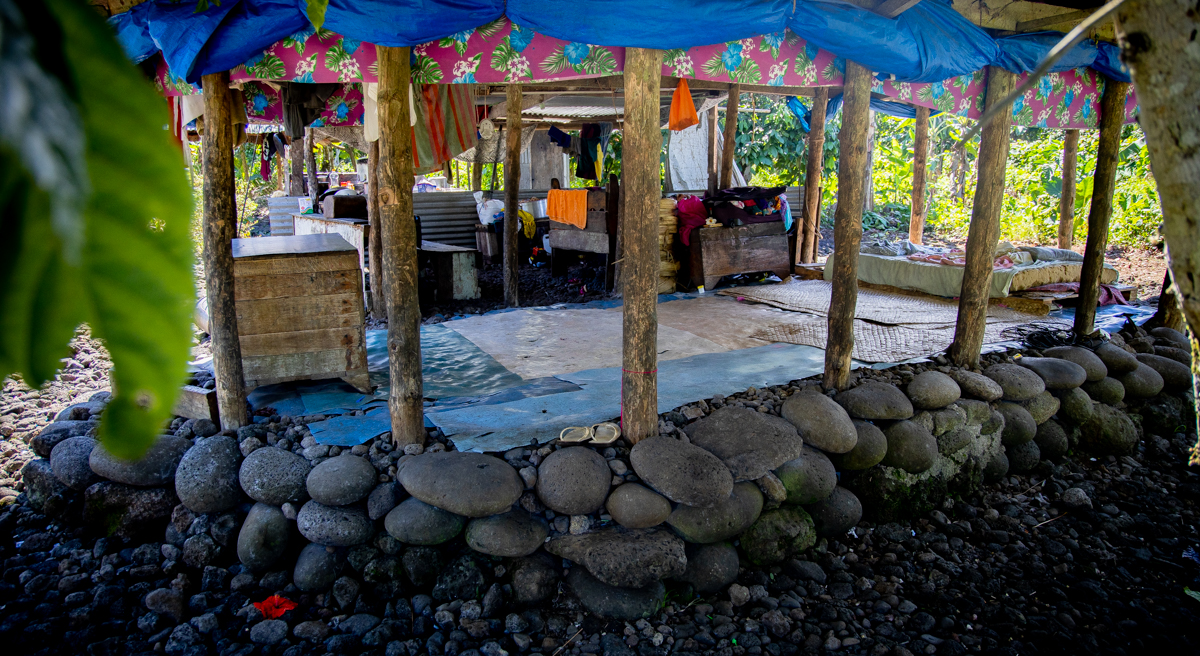 The mother-of-eight said no member of her family was currently employed. 
"Our family depends on collecting coconuts to sell [...] for one coconut's worth [the price is] $0.30," she said. 
The entire family, including its children, are able to collect up to one thousand coconuts to sell and cover for their daily needs. 
"We also depend on our plantation for food supplies but the money we get is usually divided on buying sugar or rice and other essential goods," she said. 
"I just want a bigger home so that all my children can sleep well instead of a rocky bed covered with mats."
Ms. Tauapai said that one of her family's greatest concerns is the safety of her family during cyclone season with the threat of strong winds and tropical cyclones looming over her family's safety. 
"During any cyclone, we leave our home and seek refuge at our relative's home because the structure of our house is vulnerable," she said. 
"There are also times when our visiting relatives from Savaii come to stay for a few weeks, this means we would have to try and fit inside this small floor so that we can get some sleep.
"While we are blessed to have electricity and water supply there is always a worry about finding enough money to pay for the bills."
If you are willing to help Ms. Tauapai's family please contact 7209544 or 7292938.