People question merits of H.R.P.P. protest march
Nuulopa Utailesolo, 51, Samusu
"God is the truth and no man can prove his innocent and righteousness in this world. No matter how we try to find out who is wrong and who is right, God will turn things around according to his will. I don't support that march, Samoa is now in peace so lets get on with our lives and move on. HRPP should humble themselves and support the new government. God is the Judge and he will never allow his people to fall into a curse forever. I have enough and let's save our feet to march in the light of God."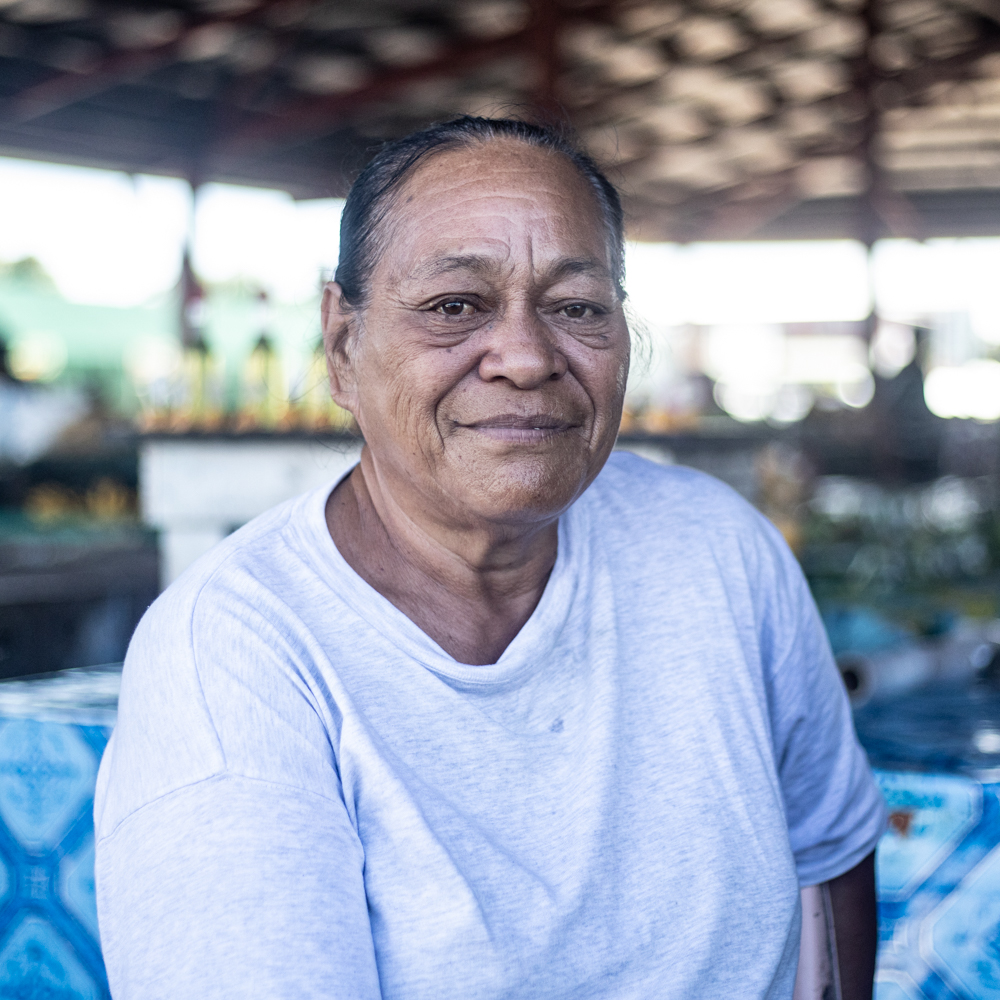 Aumaga Mulitalo, 54, Leauvaa
"We had to stand together and support the new Government. The judiciary has completed and settle the case so let's move on and stand together as one. I don't think that march has anything else to do with the order from the Court and its not going to change anything so there is no point. Tuilaepa and HRPP did a lot of good things for Samoa but it's time to move on and support the new Government. Let's support this new Government and see what changes they will make in the next five years."

Leapai Vaeloto, 59, Savaia Lefaga
"My view is that it doesn't matter who runs the Government and who leads the country for the next five years. But they have to satisfy the Constitution and the rule of law which Tuilaepa and HRPP were fighting for in the first place. This is the first time ever that the Court has accept a swearing-in that was held without the Head of State's approval like in in past elections. Now the constitutional process is interrupt and it will continue in the future. So what if another swearing-in is held under a mango tree is it going to be official? The Court needs to satisfy both sides in order for them to work together and help each other. To be honest, this Government will never be in peace. Fix these little things first then people will move on."

Lelea Toe, 55, Vaovai
"I am supporting the march as I support the constitution as only the Head of State has the authority to swear in Members of Parliament. If the Head of State cannot do that then there is no approval of a new Government. But anyway, let's hope that the FAST Government shares their millions to each district as they promised during their road shows, and increase the pension for elderlies and benefits for people with disability."

Tupu Leiataua, 38, Manono Uta
"I don't know what's the point of marching again when the new Government is set and formed. It is just a waste of energy and time. We should support the judiciary and law and order. There is no one who should be above the law and we have had enough of these dramas. The lawyers and the judges of the Court are educated people as well so let's move on."

Lomitusi Iosefa, 52, Levi Saleimoa
"There is no other judge apart from our heavenly father who is a judge of all judges and he knows everything that we do wrong and do right and he will pay us the price according to what we all in this world. But for us to fight over issues that affect the generosity of all people and the love between one another, I don't think God likes it and we don't need to suffer. All we had to do is to love each other and unite as one."

Tagaloa Runi Masame
"I have no idea what sort of mentality do the HRPP leaders have. It's more like they still want to pick a fight and destroy the peace of this country. They said they will give 500 per cent to opposition to new government but what now. Samoa has been waiting for a solution to these political issues for such a long time so why can't they move on and keep the peace. They said they would drive cars to show support for the constitution and to be honest what a waste of petrol. They are just playing with people's minds. Whatever God told us to do, just follow it and don't waste our time, support the new Government as we are all Samoan."

Sita Vaotuua, 62, Vaimea
"I am so shocked at how high these people's hearts are and HRPP Leaders. Why can't they just go themselves to march and do what they want to do but leave the people alone this time? They are disturbing the peace and using people for their politics. They are fooling people around and I feel so sorry for Samoa. We are tired as they don't really care about us and people are fighting on social media because of them. Please stop those nonsense."