Prime Minister's Cup gets underway between schools
The Prime Minister's Cup for Boys U14 is an annual competition that sees the top U14 rugby teams from primary schools across the country go head-to-head to see who is the best rugby team at the secondary school level. 
The knockout stages started on Monday and were held at Marist St. Joseph's Stadium in Lotopa and saw last year's defending champions the Fa'asaleleaga U14 XV take on Falealili.
They booked their place at this year's cup final after they beat Falealili in the quarterfinals 29-12 and then on Tuesday downed Lefaga & Safata in their semifinal clash 21-7.
The second finalist Palauli secured a spot in the cup finale after beating Vaimauga in the quarterfinals on Monday, and then in the semifinals Tuesday which they won convincingly beating Sagaga by 21-12.

Fa'asaleleaga's captain Lovanjoe Tumua said in an interview with the Samoa Observer that he is excited his team reached the cup finale  and he is keen to repeat what his seniors did last year when they were crowned 2020 champions.
"We knew it was going to be tough as all teams here are eyeing the top spot in this year's Prime Minister's Cup, but we are here to go all out and hopefully take the title back with us," he said.
"We're facing Palauli in the Cup Final, so I'm also very thrilled that both teams from Savai'i will be fighting it out for the Cup trophy. It's going to be tough going up against the boys from our neighboring district of Palauli because they're unbeaten since Monday as well, but it's a challenge we're looking forward to."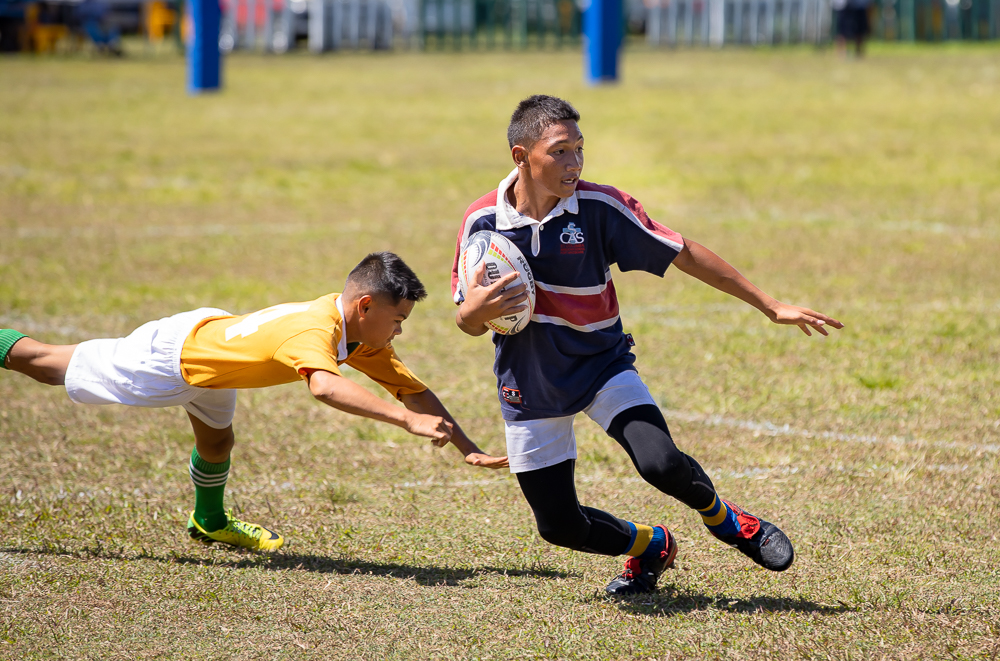 The President of the Samoa Principals Association, Mr. Malu Saletolo Sulusi said on Tuesday that they are working collaboratively with Lakapi Samoa and the Ministry of Education Sports and Culture in hosting this year's event.
"A month ago we wrapped up our Sevens Tournament for Primary Schools for both Boys and Girls under-14, and today (Tuesday) we're in the knockout stages for the Boys U14 Rugby," he said.
"As teachers we know that some students excel in sports and struggle in academics, so promoting rugby as well as other sports as a career path is M.E.S.C is pushing to hold events such as this one every year."