Deputy Prime Minister pays tribute to medical profession

By Fuimaono Lumepa Hald

•
05 August 2022, 10:00PM
Deputy Prime Minister, Tuala Iosefo Ponifasio, has paid tribute to the work of the medical profession in Samoa's development, reminding that a "healthy nation is a productive, successful, happy and a wealthy nation."
Tuala offered the acknowledgement when he opened the Samoa Medical Association's (S.M.A.'s) 75th Annual General Meeting and Annual Scientific meeting at Taumeasina Island Resort on Friday. 
Among many critical functions the medical profession plays, the Deputy Prime Minister referred to S.M.A.'s Continuing Professional Development (C.P.D.) as one of their most critical roles.
"The other supportive roles of S.M.A. – are advocacy, mentoring, and counselling which are essential services to ensuring that not only clinical skills are maintained and further developed, but also social skills, human relationship skills, as well as counselling skills are also nurtured and further improved," the Deputy Prime Minister said.
"The Government of Samoa remains strong in its commitment and will continue to support health care and quality health care services. 
"We are thus committed to undergraduate, post-graduate as well as continuing education for all doctors of Samoa. 
"The Government of Samoa is committed to health care for all. This is because, a healthy nation is a productive, successful, happy and a wealthy nation."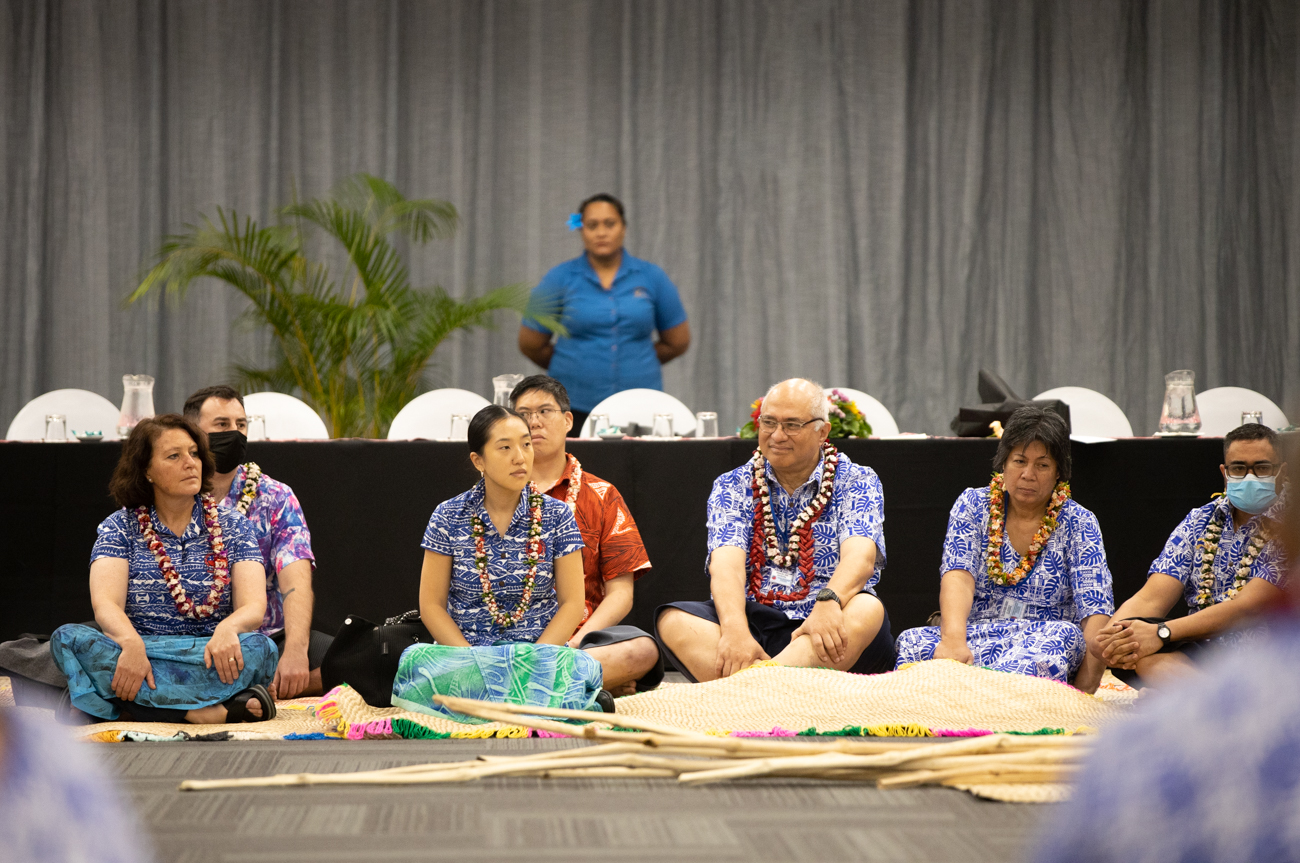 Reflecting on the Association's journey, the Deputy Prime Minister said the establishment of the Samoa Medical Association was a fundamental marker of the shift in Samoa's health sector, from a predominantly expatriate-led organisation to a Samoa mo Samoa approach.
"It is befitting that we celebrate this as we also mark 60 years of Samoa's independence," he said.

"The advancement of our health sector has in many ways reflected the advancement of politics and culture in the country. Our political independence was not born overnight. 
"From the 20 years of German administration to 48 years (1914-1962) of administration by the New Zealand government, the fight for independence had begun. 
"In 1948, the very year of the S.M.A.'s first annual general meeting, Samoa's mock government was introduced, ushering in a period of preparation for our independence which would come 14 years later."

The Deputy Prime Minister highlighted the growth of the medical profession in Samoa from pre-missionary times, a period that spanned over 200 years. 
"Over almost 200 years, Samoa's health sector has advanced from traditional medicine in pre-missionary times (before 1830) to primary, secondary and tertiary levels of Western Medicine. 
"The first Samoan medical doctor, Dr. Ieru Kuresa, graduated from the Suva Medical School in Fiji in 1924, a time when medical training was only three years. 
"From 1924 until only recently, the majority of Samoan doctors were trained in Fiji, with only a small group undertaking medical training at the University of Papua New Guinea and in universities across New Zealand and Australia."

Tuala also touched on the creation of the O.U.M. [Oceania University of Medicine] and the School of Medicine at the National University of Samoa [N.U.S.]. 
"The establishment of the Oceania University of Medicine in 2002 by Act of the Parliament of Samoa and under the leadership of the Minister of Health, as well as the establishment of the School of Medicine at the National University of Samoa in 2013, has now secured the sustainability and future of Samoa's medical workforce," he said.
The increasing number of doctors in Samoa since 1948 was also acknowledged, with the Deputy Prime Minister making particular reference to the ratio of men and women doctors today, and how half of the doctors today are women.
"It is estimated that at its establishment in 1948, the S.M.A.'s original membership totalled 20, and all were male. Fast forward to 2022 and the membership has risen to 124, 50 per cent of which are women," he said. 
"In the private health sector, the number of G.P. clinics has increased to 12 across Apia and 2 in Savai'i since the first G.P. clinic was opened in Apia in 1978."
Opportunities for Samoan medical graduates to move into other areas of interest was also not lost on Tuala, with the Deputy Prime Minister pointing to Samoa's former Prime Minister, Dr. Tupua Tamasese Lealofi who had psychiatrist training before going into politics.  
"And opportunities have opened up for medical graduates, with S.M.A. members moving into roles in theology, education and politics. 
"We notably remember Hon. Dr. Tupua Tamasese Lealofi who went on from psychiatry to become the Prime Minister of Samoa, the Hon. Tuuu Dr. Faletoese who became a Speaker of Parliament and several others who were cabinet ministers and members of parliament.
"It is also appropriate and proper that we acknowledge with gratitude, the work by the New Zealand administration over the period of 1914–1962 who started sending our future doctors overseas on government scholarship to be trained, with the intention that they return to serve in Samoa, to ensure that the health of all Samoans were taken care of. 
"Together with other essential roles, the Government of Samoa since 1962, took over and continued to support overseas training for our local doctors – for graduate and as well as postgraduate or specialist trainings in Fiji, New Zealand, Great Britain and America." 
The S.M.A. President, Dr. Altropa Belladonna Potoi later gave a speech at the Annual General Meeting on the association's ongoing commitment to strengthen health care services for all Samoans. 
Papali'i Dr Samuelu Petaia, Chairman of the association, recited the Hippocratic Oath.
Honorary S.M.A. members for life were also presented with awards with an ava ceremony concluding the official opening of the event. The President Elect for 2022-2023 is Papali'i Dr Tito Kamu.

By Fuimaono Lumepa Hald

•
05 August 2022, 10:00PM