Angels deliver gifts to paediatric ward
Sick children at the Tupua Tamasese Meaole Hospital received unexpected gifts and a boost to their morale during their time of trial on Saturday. 
The gifts included food, nappies and wipes and were handed out by representatives of Faith Angels Foundation, a local charity group. 
The Foundation was established in 2019, in the midst of the Measles epidemic, to assist the most vulnerable citizens of Samoa, specifically those in the Paediatric Hospital Ward at Moto'otua.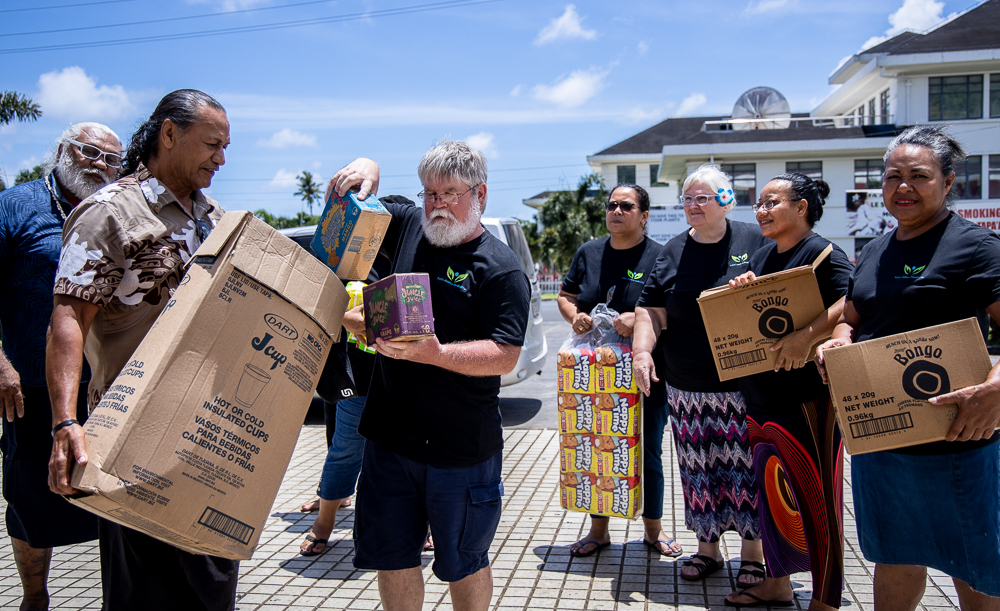 Following the 2019 measles outbreak, the Foundation decided to continue their service as the world began to suffer from the effects of the COVID-19 pandemic. 
Another year later and they are still on their journey, holding firm to their objective of supporting and sharing messages of faith to vulnerable families in the paediatric wards of the national and district hospitals. 
The President of the Foundation, Clara Ah Kuoi told the Samoa Observer that after every visit some families, who are at the hospital for weeks, speak to the Angels of their needs.
She said some of the items the families need can be expensive, such as diapers and wipes, but with the help of various donors like Tradepac Samoa the Foundation is able to help. 
"This is our first visit since Christmas last year," she added.
Ms. Ah Kuoi said they visit the hospital every two weeks with supplies. 
"At our visit during Christmas we had a lot of stuff that we were not able to give out, so we ended up going to some of the district hospitals like Leulumoega to distribute the gift bags to the patients, especially the children," she said. 
She said the work they do is significant and special to the Foundation's representatives:
"There is no pay and we don't get anything out of it. We believe that only God has the reward, just like what the bible says about reaping what you sow." 
"It is not just about giving, we also pray and counsel the families and patients. 
"A lot of families need encouragement and prayers. Especially during the measles epidemic, there was a lot of fear."
She was accompanied to the visit by a group of volunteers; individuals who had devoted their time to charity work. 
"They do not get paid for this, but they have the compassion to serve," she said. 
"For this reason we are grateful for all the volunteers who made their time available to come pray for our children, because prayer is a big and important aspect of this ministry."