P.M. hits back at former Polynesian Airlines chief
Prime Minister Tuilaepa Dr. Sailele Malielegaoi has hit back at the criticisms of Samoa Airways' financial management by the former head of Polynesian Airlines, Fauo'o Fata Tielu, accusing him of being short-sighted.
Polynesian Airlines' former C.E.O., Fauo'o last week told the Samoa Observer that the Samoa Airways will "bankrupt the Government" and should have never revoked its joint agreement with Virgin Blue.
Fauo'o said that when he was appointed C.E.O. of the national airline its debts totalled about $300 million. By the time he exited there was $12 million profit.
During the Prime Minister's TV 3 weekly programme on Wednesday, a television reporter repeated claims by Fauo that Samoa Airways focus on flights between Samoa and American Samoa as that is where profits lie.
In response, Tuilaepa said Samoa Airways was instigated by big minds thinking of "big world outside" and the many people around the world wanting to travel into Samoa.
"I see he also mentioned profits, and there should be a profit. He holds the monopoly. Even if he slept or he was incompetent, there will still be money," he said.
"Because there is no competitor, and that's like our ferry going to Savaii. There is no competition."
Repeated efforts to get a comment from Fauoo were unsuccessful on Thursday. 
Tuilaepa said the difference between a short-sighted thinker and long-term thinker is that Fauoo focuses only on profits. The Government, he says, is looking at the opportunities for the people of Samoa to travel, not only to American Samoa but also to Australia and New Zealand.
"This is why I said before, if you were a Government official and you had left, you best not say a word. Because when you do, it only reflects a bigger problem with you," Tuilaepa said.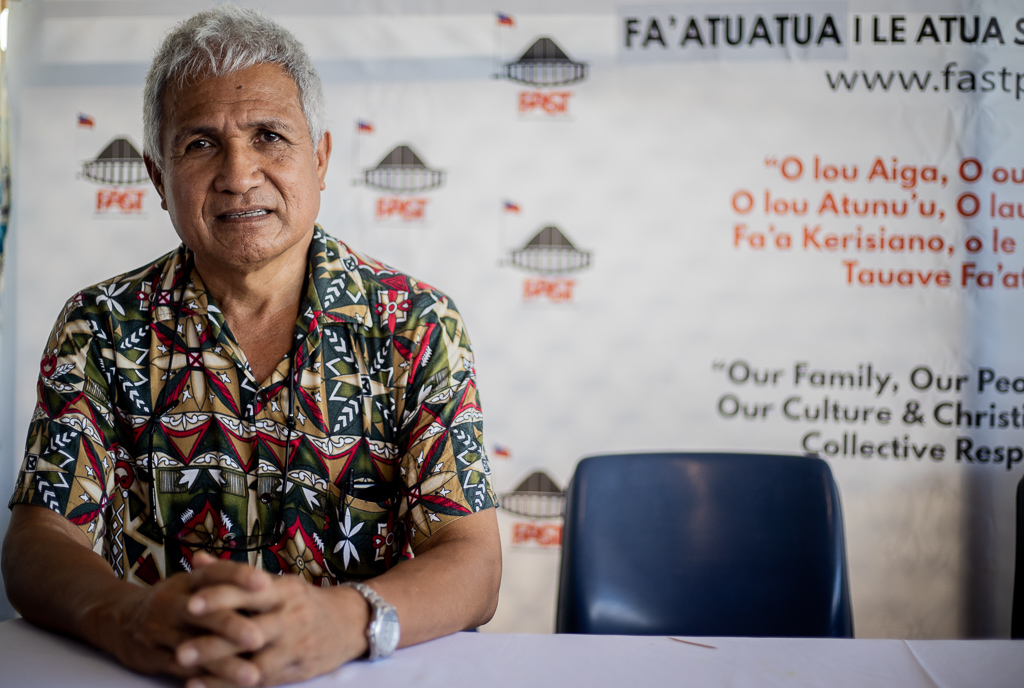 "But he's an accountant, he should be smart. But saying such things publicly shows how narrow where he had been sitting."
The P.M. continued to explain the history of how Samoa Airways entered the market in Samoa, saying the Government welcomed the "palagi" who wished to establish his airline company in Samoa.
Tuilaepa claimed that at the time, Fauo'o was against the idea of having a competitive market, saying a Government-owned venture might as well be closed if they will have competitors in the market.
"To me and the Government, there should be more planes because what's better for the people is having many planes, speeds up services, there is competition, and prices are lowered," Tuilaepa explains.
However, Tuilaepa said despite telling Fauoo at the time through letters that competition would "bring out the best" in Polynesian Airlines, the Chief at the time suggested that closing the national airline would be a better choice.
"I wrote back saying: 'look here son, we will never know how good you are unless you do what we are saying. But if you are scared and do not have the guts to do it, then do what you have to do'," alleged Tuilaepa.
"I did not tell him what to do, he interpreted it for himself, and he resigned. So he resigned on his own."
Fauo'o is running in the Va'a o Fonoti constituency as an independent, but he's aligned to the Faatuatua i le Atua Samoa ua Tasi (F.A.S.T.) party.
The candidate also criticised the building of the $17 million Ti'avea Airport saying it was a "bad investment."