U.N. 75th Anniversary celebrated at Tiapapata
The 75th anniversary of the forming of the United Nations General Assembly was celebrated at Bahai House of Worship at Tiapapata on Monday evening.
The occasion, attended by the Head of State, His Highness Tuimaleali'ifano Va'aletoa Sualauvi II and Prime Minister, Tuilaepa Dr. Sa'ilele Malielegaoi and other guests, also marked International Peace Day.
Prime Minister Tuilaepa paid tribute to all members of the United Nations for respecting the Charter of the U.N, noting this speaks of resilience, adaptability and sustainability.
"But much more needs to be done if we are to maintain the status quo," he said.
"Samoa continues to reaffirm its trust and commitment to the United Nations for the Protection, equality and empowerment that multilateralism provides to small island nations like Samoa."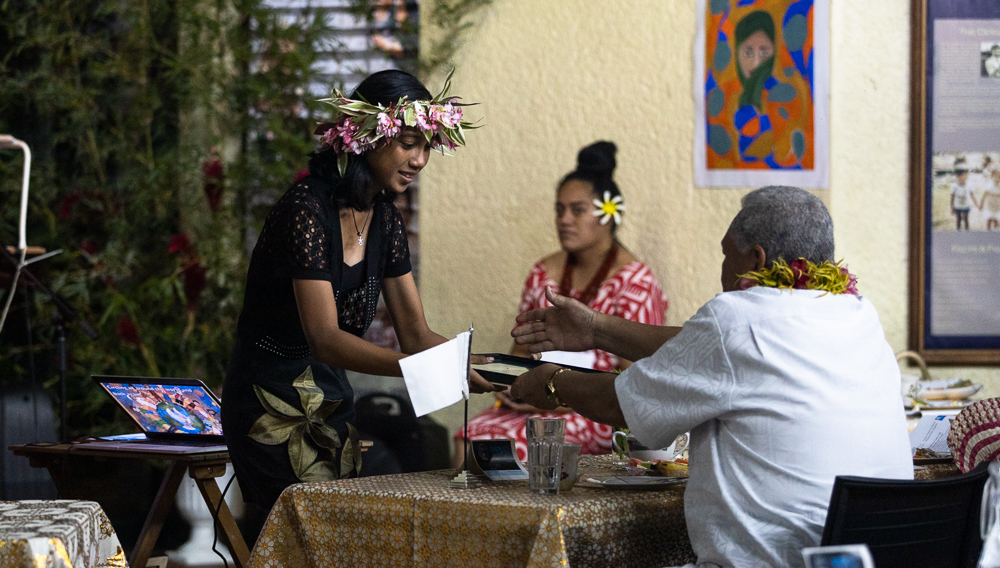 The Prime Minister pointed out that with no defence force and an unarmed police service, Samoa's U.N. membership is grounded on the promise of peace, rule of law, equality, and justice.
"The UN is uniquely suited to respond effectively to the greatest challenges of our time including climate change, poverty, armed conflicts, inequality, pandemics, and breaches of human rights," he said.
"Today we will remember especially, the important role of the United Nations in ensuring human rights inclusive of religious freedom, are respected."
He spoke about the Special Rapporteur on Freedom of Religion who has been bringing to global attention the negative practices of some member countries to curb religious freedom.
"Ladies and gentlemen, May the 75th anniversary be the catalyst for us all to capitalise on our unity in diversity and work as nations united for the common good of mankind," he added.