What do you think about Daylight Savings?
Tulafono Ieremia, 74, Fogasavaii
My only concern is the students. The time is not appropriate for students to go to school as the time is fast now. So that means the students will leave home before sunrise. But there's nothing anyone can do, it's the Government's decision.
Siueva Toia, 47, Utualii
Those who work will now have more time to spend with their families. Now, they will finish work way much more earlier than before. And it is useful that they can now do chores at home.
Sui Faiaulama, 30, Faatoia
Before daylight savings came in it was good but now that we have this daylight saving it's kind of hard to adjust as we are going to rush preparing our kids for school.
Sami Silaue, 36, Fusi Saoluafata
This is nothing new its long been done by our Government. It's hard in the morning but good for those who work because we have a lot of things to do after work. There are many things we need to do for the family but before it's true that it's really late for the morning and the time we finish work we get home and there are no more chores for us to do. But with daylight saving, I can do more chores at home and help my family. For example, I stay by myself, so with the daylight saving now I can spend more time at the plantation. For me, daylight saving is great.
Tuapa Pritchard, 39, Fusi Saoluafata
It's good for the time we finish work but for the morning hours, that's where my concern is because we come to work and it's still dark. I don't have any kids here, they're all overseas, but I am still worried for parents who have kids who go to school. As they will leave home early it might affect their studies because they're sleepy as they're coming to school early.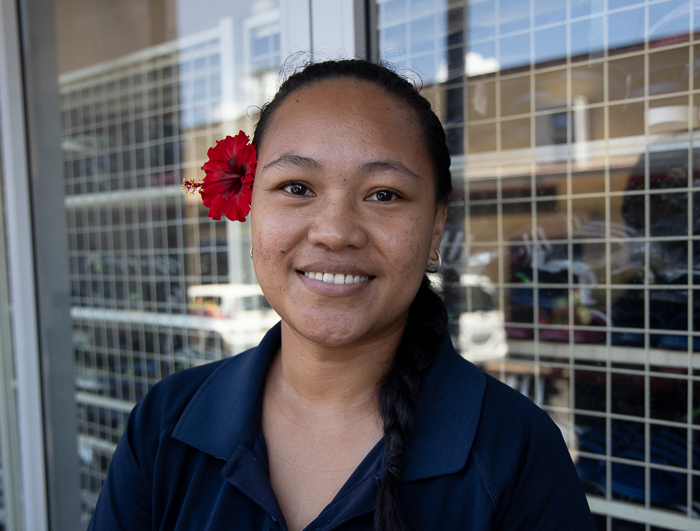 Allie Topeni, 29, Vaitele
It's very good, we will finish work early, do more chores and we will have more time to spend with families.