Athletes hit their strap at national championships

By Marc Membrere

•
18 January 2022, 11:38PM
A two-day National Athletics Championships kicked off at the Apia Park with the sporting event's opening marking over 30 years since it was last held.
The sporting event hosted by the Athletics Samoa Incorporated with finals for the track and field events scheduled for Tuesday.
Athletics Samoa Incorporated President Leiataualesa Jerry Brunt told the media on Tuesday that he is thankful for the sunny weather as he thought it was going to rain.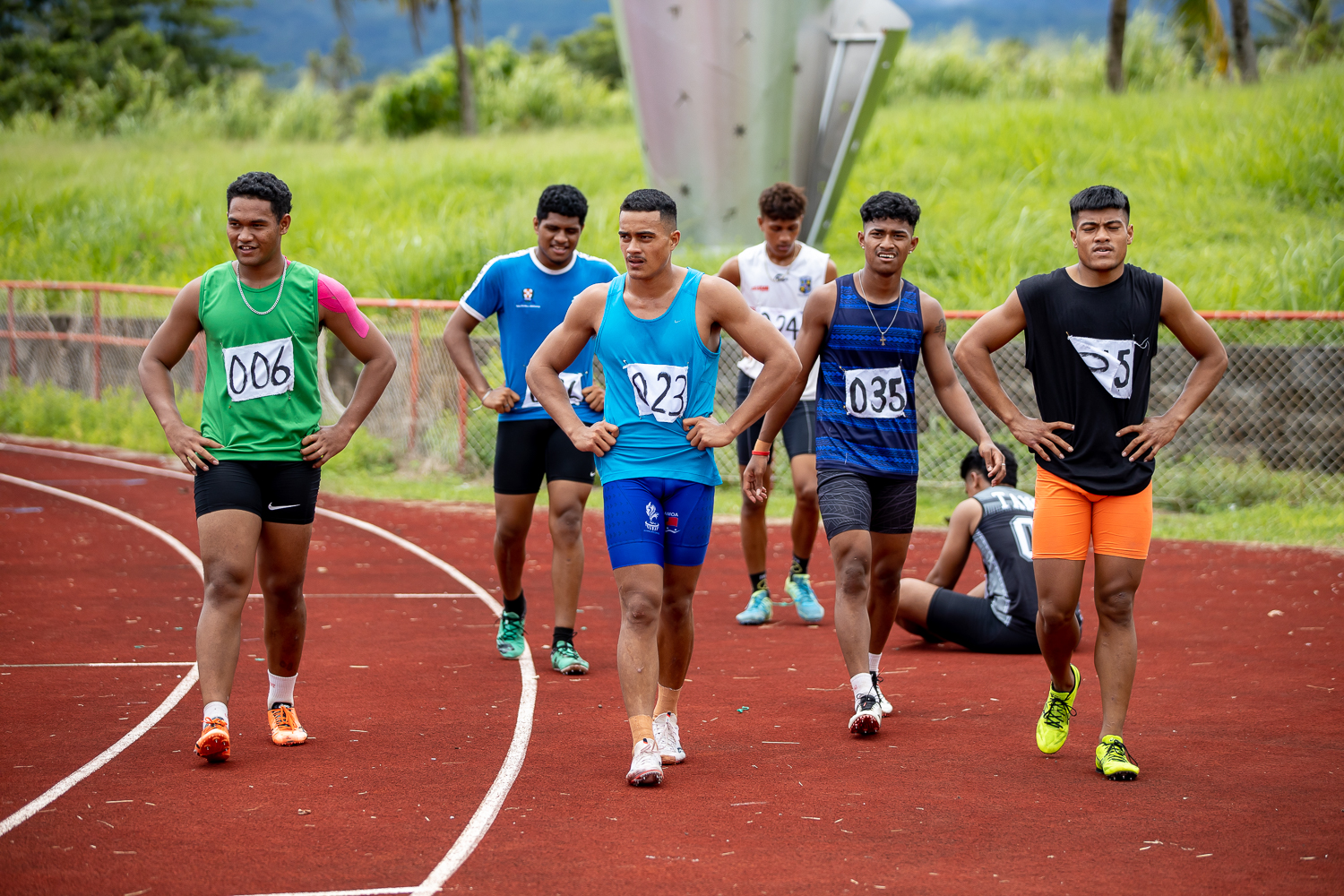 He then talked about the strength of the men's division and how Samoa is blessed with talent when it comes to athletics. 
Leiataualesa said over 60 people are participating in the event as others have left during orientation being undertaken this week at the National University of Samoa.
"We encouraged them to put their education first, athletics will be here when you return and will compete in the other tournament," Leiataualesa said.
"It would have been nearly 100 if they were all here."
Invitations will be given out to athletes to join the athletics programme with the sporting event also leading to the selection of the national squad to represent Samoa in tournaments such as the Oceania Asia Games in Australia.
With a few athletes representing Samoa based overseas, Leiataualesa said he is keen to change that and he has challenged the local athletes to represent the country together with their overseas colleagues. 
"The talent is here it is just a matter of commitment," he said.
The next step for the athletics organisation is to secure a corporate sponsor as he pointed out the need for transport to pick up and drop off participating athletes.
Private businesses have been approached to assist them through the provision of vehicles to pick up or drop off athletes as far as Falefa and Siumu. 
Asked about the performance of sprinters such as Johnny Key, who had won the 100-meter finals for the Under 20s Division on Tuesday as well as William Hunt, Leiataualesa said that they have always looked at them as strong athletes.
"And it's really up to them now to take it further in terms of the training that we have in place," Leiataualesa told the Samoa Observer
"We do understand and we do know that education is still very much a big part of their lives and we want to push them to make sure that they have a good education but we have some strong runners and I mean strong."
With both sprinters' times within the 10-second range, Leiataualesa said no one has gone above 12 seconds.
"So we've got some strong runners," he said.
One of the highlights of the day according to Leiataualesa was seeing older members of the squad taking part in the tournament.
He then picked out the performance of Pesamino Iakopo who was also one of the top sprinters who participated in the tournament
"And he's running with a knee injury," he said. "He ran a 10.9 so he was one of our sprinters and he did [run] in the Pacific Games."
Leiataualesa is looking forward to a bigger National Championships that will be scheduled for December this year.
The National Championships will conclude on Wednesday.

By Marc Membrere

•
18 January 2022, 11:38PM