Pesega tops Zone B Athletics
The Latter Day Saints Church College Pesega has dominated three divisions of the Zone B Colleges athletics tournament, despite the event having a two-year spell due to the COVID-19 pandemic.
The LDS-run college came on top in the Junior, Intermediate and Senior Girls' divisions in the tournament since it started on Thursday.
St. Mary's College Principal and the Zone B Colleges Federation President, Lepetiaina Sina Fitu, told the Samoa Observer that it has been two years since they last held the tournament due to the pandemic.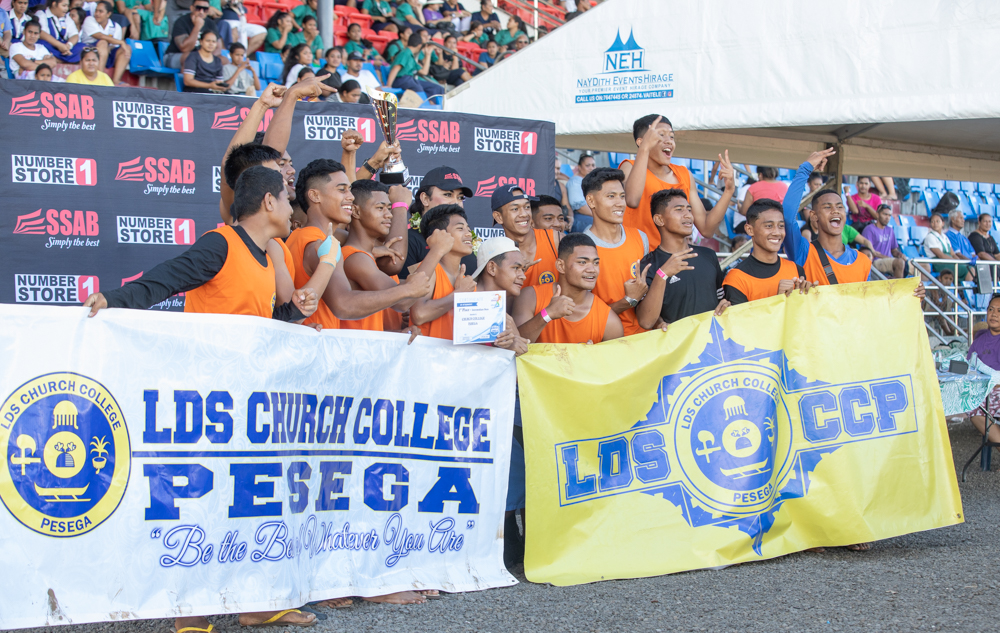 "We have been preparing for the competition since all the schools in Zone B finished their inter-house athletics four weeks ago, and all our young athletes were really looking forward to competing in this year's Zone B Athletics Competition," she said.
"We the principals as well as the teachers are immensely proud of the efforts our students have showcased and have put on display as seen throughout today's event."
According to Ms. Lepetiaina, there were eight colleges that took part in the athletics meet. 
"I want to acknowledge and thank all the schools for giving it their best in today's Zone B athletics meet, as well as the sponsors for the trophies and awards given today to the athletes," she said.
On Thursday hundreds of students converged on the Apia Park Stadium for the tournament in order to see their champion boys and girls athletes.
One of the schools that performed really well at the meet was the Latter Day Saints Church College Pesega, winning top spot in the Junior, Intermediate, and Senior Girls' divisions.
In the Junior Girls Division, the title was tied between the LDS Church College Pesega and St. Mary's College, while the Junior Boys title was also claimed by LDS Church College.
The Intermediate Girls' first place was also taken by LDS Church College Pesega, with the school also clinching the Intermediate Boys title.
In the Senior Girls', LDS Church College also took the top spot with Saint Joseph's' College securing first place in the Senior Boys'.
A teacher and coach of the LDS Church College Pesega Athletics team, Brother Talataiga said he is extremely proud of his team's effort at the Zone B meet.
"Congratulations to the all the boys and girls from Pesega for a great performance , now we have our eyes set on the National Champ of Champs event next month and hope that we get the same result as what we achieved today," he said.
Awards for the most valuable athletes from each division was also presented.
ZONE B BEST PLAYERS
Senior Boys - Jireh Westerlund SJC
Intermediate Boys - Ropati Paio SJC
Junior Boys - Ornan Tamasese RLSS
Senior Girls - Victoria Levaa CCP
Intermediate Girls - Chrimeleon Natau CCP
Junior Girls - Sierna Keil CCP