Manono conquers Savai'i in Lakapi Champs
Manono secured their first win in the Samoa Invest Lakapi Championship when they conquered Savai'i, 29-24, at Apia Park Stadium on Friday.
But it was a win they had to fight hard for after Savai'i jumped out of the box with a 12 – 10 lead at halftime.

In the second half, Savai'i extend their lead through a try by Anzac Paulo. Halfback Faafou Amate added the additional two with his conversion, 19 – 10.
That was when Manono mounted the comeback.  Andrew Wulf scored and was converted by Tila Mealoi to close the gap, 19 – 17.

Manono attacked again and Laaloi Leilua scored his first try of the match.
Mealoi was successful with the conversion to take the lead, 24 – 19.

But Manono had more in the tank with winger, Joe Perez, scoring their final try, 29-19.

Savaii did not want to return to the island without putting up a fight, and Paulo Toilolo brought their team closer with his first try, 29-24.
In the end however, Manono proved too good.
Manono team captain, Ionatana Tino, was delighted about his teams' performance.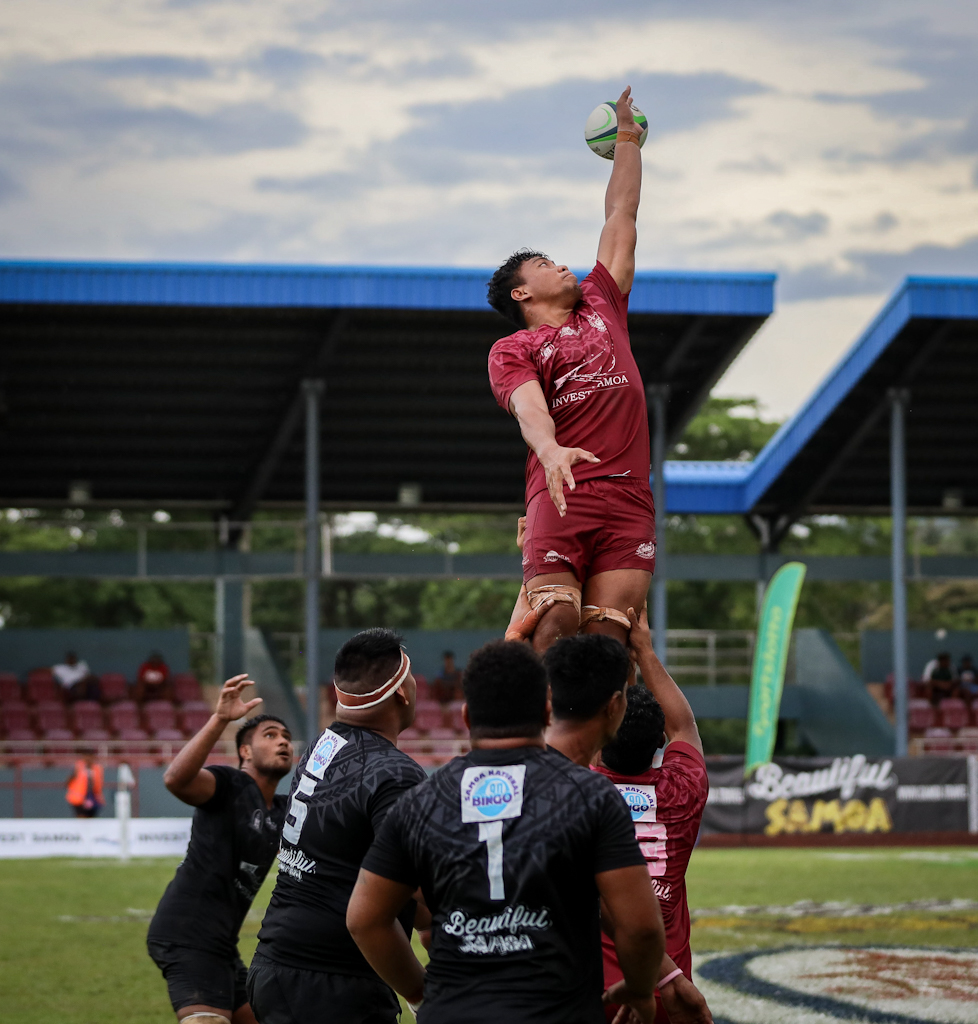 "First and foremost I give thanks to our Heavenly Father for his guidance and protection that has made this game a success. Savaii team was a tough opponent because their players are big so we relied on our speed," he said.
Coach Galumalemana Rudolf Moors said they were fortunate enough to win but they have their work cut out for the next week.

"A win is a win," he said. 
"We were fortunate enough to win because Savaii is actually a tough opponent. We will face Upolu next week and we will work again because Upolu is not a team to be taken lightly. But I'm very happy about the outcome."