Samoa's best boxers eye Olympic spots

By Thomas Airey

•
13 December 2019, 1:30PM
Samoa's best amateur boxers locked in their spots on the Olympic qualifying team on Thursday evening at the National Championships, held at Upolu Savai'i Boxing Ring in Vaitele.
The winners of the national finals in each division will head to China in February to compete in the Asia-Oceania Olympic Qualifying Tournament.
Samoa Boxing Federation vice-president and national team manager, Fesola'i Va'aiga Tuigamala, said that will be a tough competition.
"It's a big ask because we've been pooled together with Asia, and that's so unfair. But hey, those are the rules, it is what it is, we've just gotta make sure that we do our very best," he said.
The team won seven gold medals at the Pacific Games in July.
"The key to our success in the Pacific Games was our preparation, we had plenty of time to prepare," Fesola'i said.
"We've got plans to go to New Zealand, to have a camp there and fight there before we go to China."
Gold medallists Nuuuli Mose, Marion Ah Tong, Jancen Poutoa and Ato Plodzicki-Faoagali each won their divisions on Thursday.
Fesola'i said it was pleasing to see those who succeeded in July back up their performance.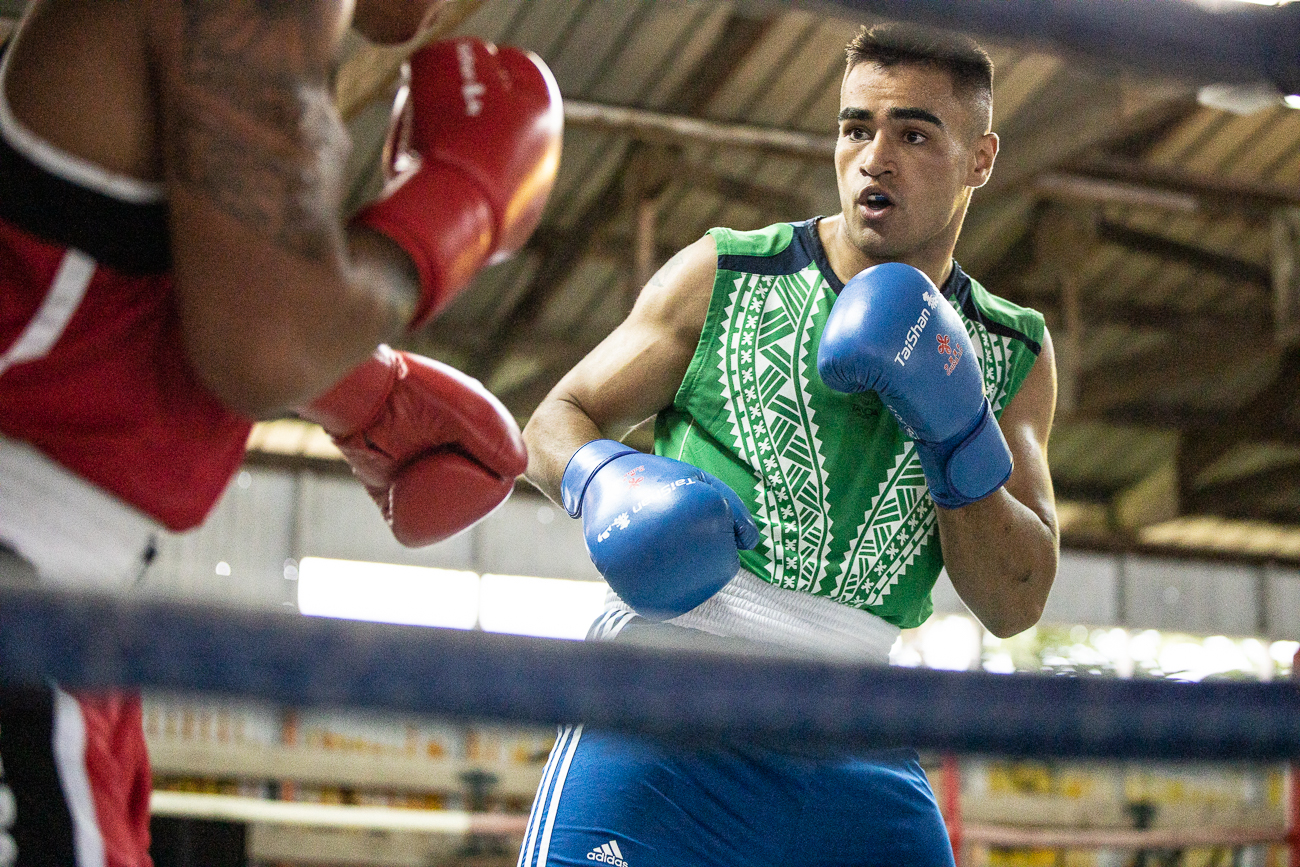 "It gives them the opportunity to keep themselves honest, just because you win the gold medal doesn't mean you're certainly in, you've gotta turn up and fight for the national title," he said.
"That's what our federation is trying to pursue, this whole thing of consistency. Where we've come unstuck over the years is we've done well, then we've dropped our standards, done well, then dropped again."
The Samoa Boxing Federation is working with S.A.S.N.O.C. to ensure they can take a big squad to China.
"So we've got our number ones and number twos pushing each other," Fesola'i said, noting how that helped them succeed in the Pacific Games as well.
He said the measles epidemic makes it a challenging time to be preparing for that Olympic Qualifier.
"I just want to thank the Government for all the wonderful work they've done to try and take control of this epidemic, because it has affected everybody, all ages," Fesola'i said.
"Our hearts go out to all the families that have lost their loved ones.
 "Hopefully we can bring smiles to their faces when we go over to China and compete."
Samoa National Boxing Champions:
60 kg Male Lightweight: Nuuuli Mose (Golden Gloves)
75 kg Female Middleweight: Lupe Afaese (Plantation) def. Amataga Solo (Upolu Savai'i)
64 kg Male Light Welterweight: Manila Hall (Golden Gloves) def. Sefo Manufotu (Tumua ma Pule)
69 kg Male Welterweight: Marion Ah Tong (Marist) def. Seanoa Hall (Golden Gloves)
75 kg Male Middleweight: Jancen Poutoa (Upolu Savaii) def. Karl Apelu (Marist)
81 kg Male Light Heavyweight: Dee Ioapo (Marist) def. Tasele Sailimalo (Tumua ma Pule)
91 kg Male Heavyweight: Ato Plodzicki-Faoagali (Marist) def. Ropati Hall (Golden Gloves)
 91+ kg Male Super Heavyweight: Tufatu Tuna (Upolu Savai'i) def. Faapito Tupito (Tumua ma Pule)

By Thomas Airey

•
13 December 2019, 1:30PM