Aleisa coffee grower gets on with business

By Fuimaono Lumepa Hald

•
27 June 2022, 12:08AM
Close to 30 years after Les and Ane Betham moved back to Samoa and began a coffee farm, daughter Precilla Betham Taua'a is keen to continue the tradition in the niche coffee market.
In an interview with the Samoa Observer, Ms Taua'a said the coffee farm was her parents' idea which became a reality when they moved back to Samoa from New Zealand.
"The coffee farm began in 1994 when my parents Les and Ane Betham moved back to Samoa from New Zealand after living in New Zealand for 24 years and raising five children," she said in an interview.
"Their main market at that time was the local market and supplying to the small shops around the island."
In 2017 Les Jnr Betham, the eldest son of Les and Ane Betham, saw the potential in developing and expanding the coffee farm with the view to grow coffee beans for export, according to Ms Taua'a.
"Les Jnr branded the coffee 'Aleisa coffee' while still living in New Zealand and the plan was to eventually move to Samoa to run the farm," she said.
In early 2020, Ms Taua'a said she also moved to Samoa with her husband and children to take care of their elderly parents.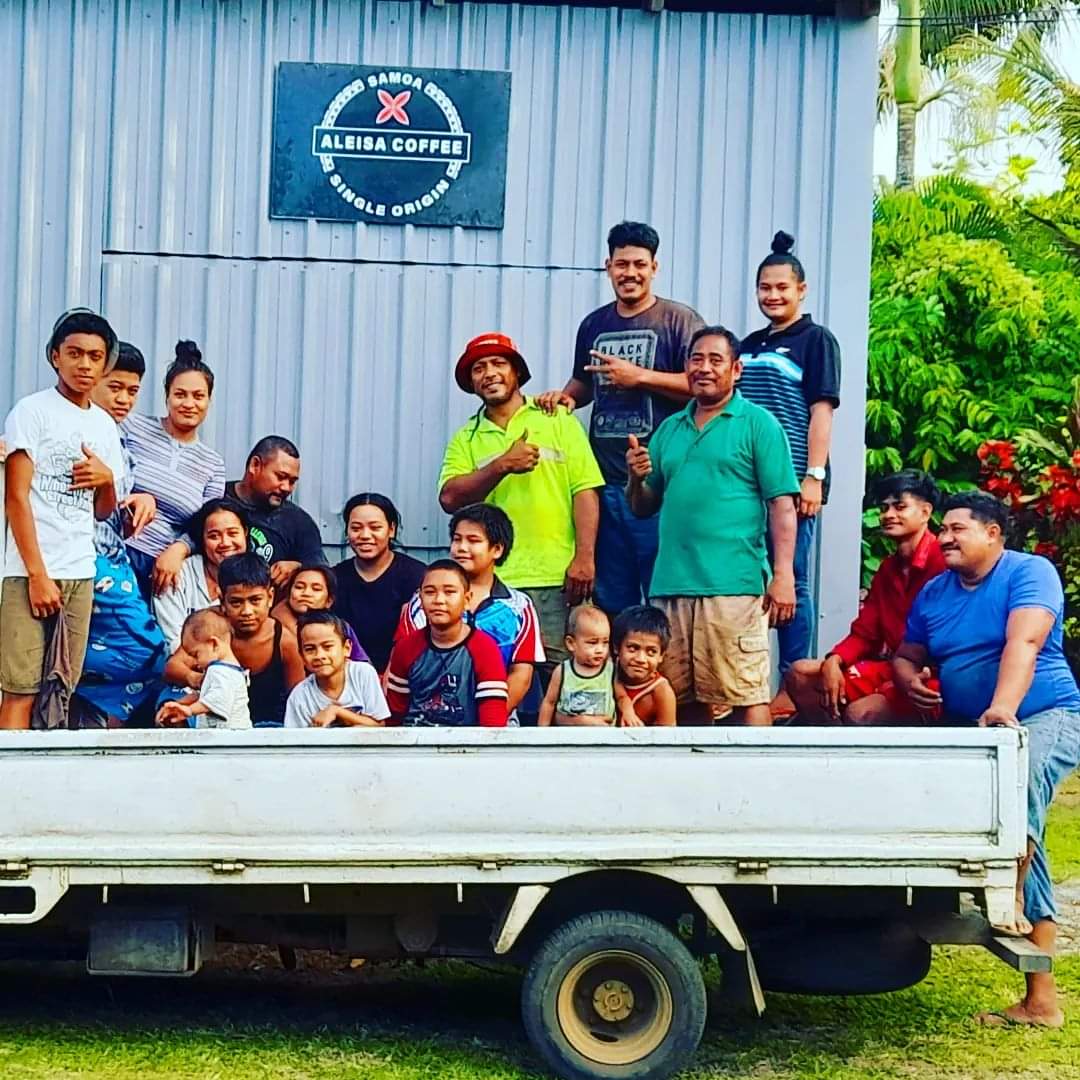 "Then COVID happened and Les Jnr wasn't able to travel to Samoa to run the farm," she added.
"In the meantime, my husband and I helped my parents with the farm and continued to push the brand of 'Aleisa coffee' by attending night markets, sports events and selling packages of ground coffee to supermarkets around Apia."
Having found herself in the thick of running her family's coffee business, Ms Taua'a said she loved her product as it became something to be proud of.
"I love providing a product that I can be proud of, knowing that the hard work in growing and processing the coffee here in Samoa, results in something people can enjoy. 
"My children have enjoyed doing markets and being part of the business in that way, only because they can earn extra money."
But the coffee producing business was not without its challenges, as Ms Taua'a pointed to the pandemic and the impact it had on them.
"Only in so far as slowing down our progress with the farm and in turn the sales have been slow," she said.
"With the lack of tourists, who would normally buy Samoan products to take overseas, we have not seen that yet. 
"It's also been challenging with lockdowns and getting workers to maintain the farm."
The adverse effects of the seasonal workers scheme did not spare the coffee-making business, according to Ms Taua'a. 
"Main challenge for us today is finding good workers to work the farm. Many workers we employ only work short term as they end up applying for seasonal work overseas and leave."

By Fuimaono Lumepa Hald

•
27 June 2022, 12:08AM