Mother in her 60s tops institute

By Marc Membrere

•
02 December 2021, 11:54PM
A 63-year-old mother of two is the top student of Tesese Institute this year and was recognised as the dux in the prize-giving ceremony on Thursday.
Evelina Tauti Laulu of Nofoalii was announced as the dux at the institute's graduation ceremony at the Congregational Christian Church Samoa (C.C.C.S) Hall on Thursday morning.
Speaking to the Samoa Observer after the prize-giving ceremony, Mrs. Laulu said she faced a lot of difficulties during studying but she had to do it for the future of her children.
"I first of all thank the lord, I thank God for his love and kindness," she said in an interview. "Always research and read, especially for assignments. 
"Try and turn in your assignments to get good marks in your exam. Thank you, I am very happy, I didn't expect this."
According to Mrs. Laulu, as a student she loved studying but did not finish her education due to her father falling ill.

"Now I am happy that I have continued and gone back to school."
Over 60-years-old, Mrs. Laulu did not let her age become an obstacle to her dream to complete her studies.
"If I can do it, they can do it too. When they know they are old, they give up but they don't know that there are many opportunities."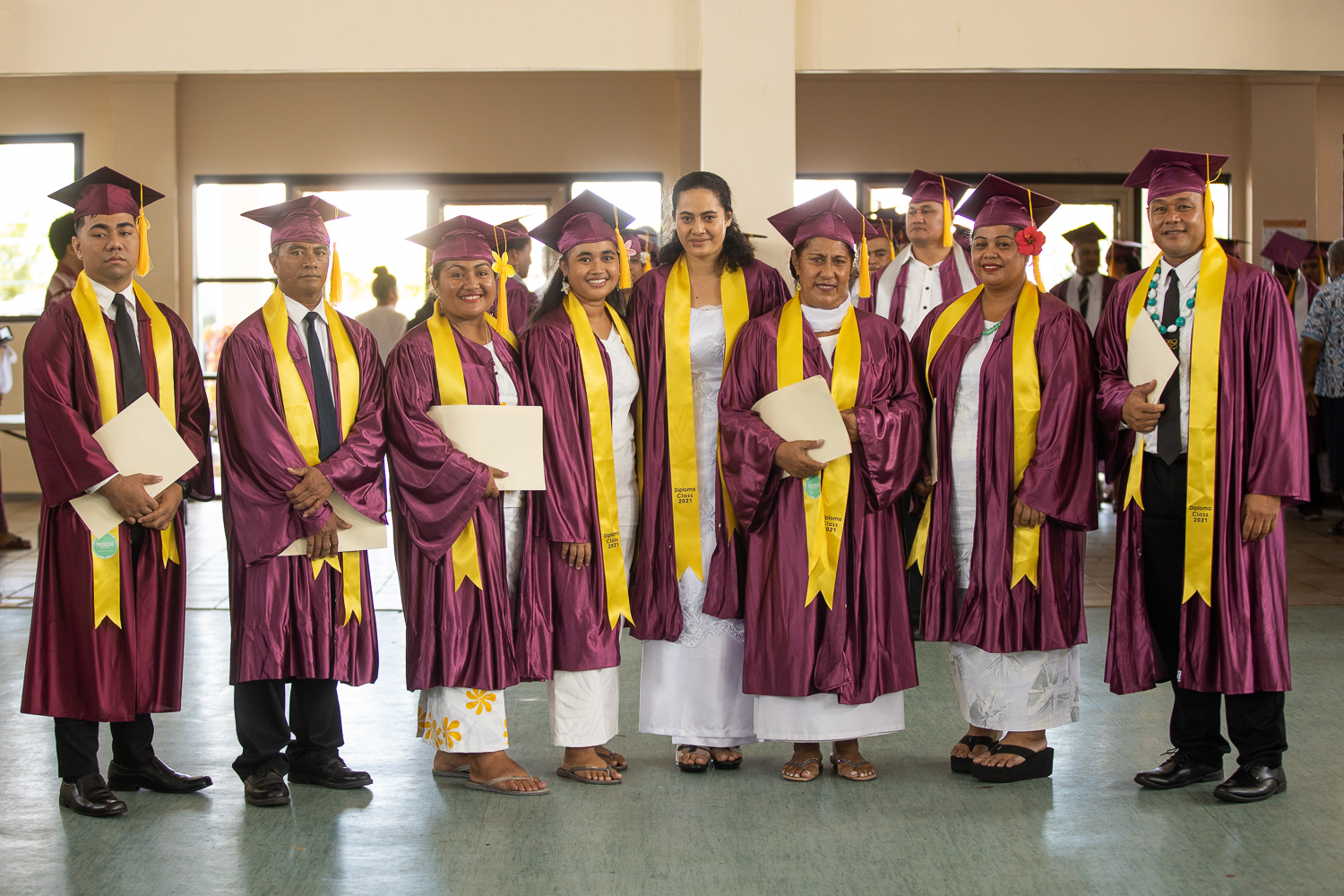 "The future belongs to those who [...] believe in the beauty of their dreams."
Mrs. Laulu said improving her employability in Samoa's job market was another reason she had to return to school despite the challenges.
"Because at this age no one can hire me, I am old, but I still wanted to go to school so that I could get a job to help my children because I'm a single parent," she said.
Her success in meeting the academic requirements to graduate has immediately opened a door for her with Mrs. Laulu revealing that she has been offered a teaching job at Tesese Institute. 
"It's a great opportunity," she said and gave thanks to the institute, her church, bishop and the President of the Stake and her Ward.

By Marc Membrere

•
02 December 2021, 11:54PM