National Disability Week launched

By Marc Membrere

•
29 November 2021, 8:55PM
National Disability Week was officially launched in Samoa at the Taumeasina Island Resort on Monday with non-government organisations and donor partners joining Government officials to mark the event.
Booths were set up by the Nuanua o le Alofa (N.O.L.A), Samoa Spinal Network, SENESE and Special Olympics Samoa at the conference venue, enabling people who work in this space to engage and interact. 
The Minister for Women Community and Social Development, Leota Laki Lamositele, officially opened the event on Monday and said in his address that it is celebrated annually as part of the 16 Days of Activism programme.
He said that according to U.N. data 15 per cent or 1 billion people are living with disabilities while in Samoa they comprise just 2 per cent of the population which translates to about 3,000 people living with a disability.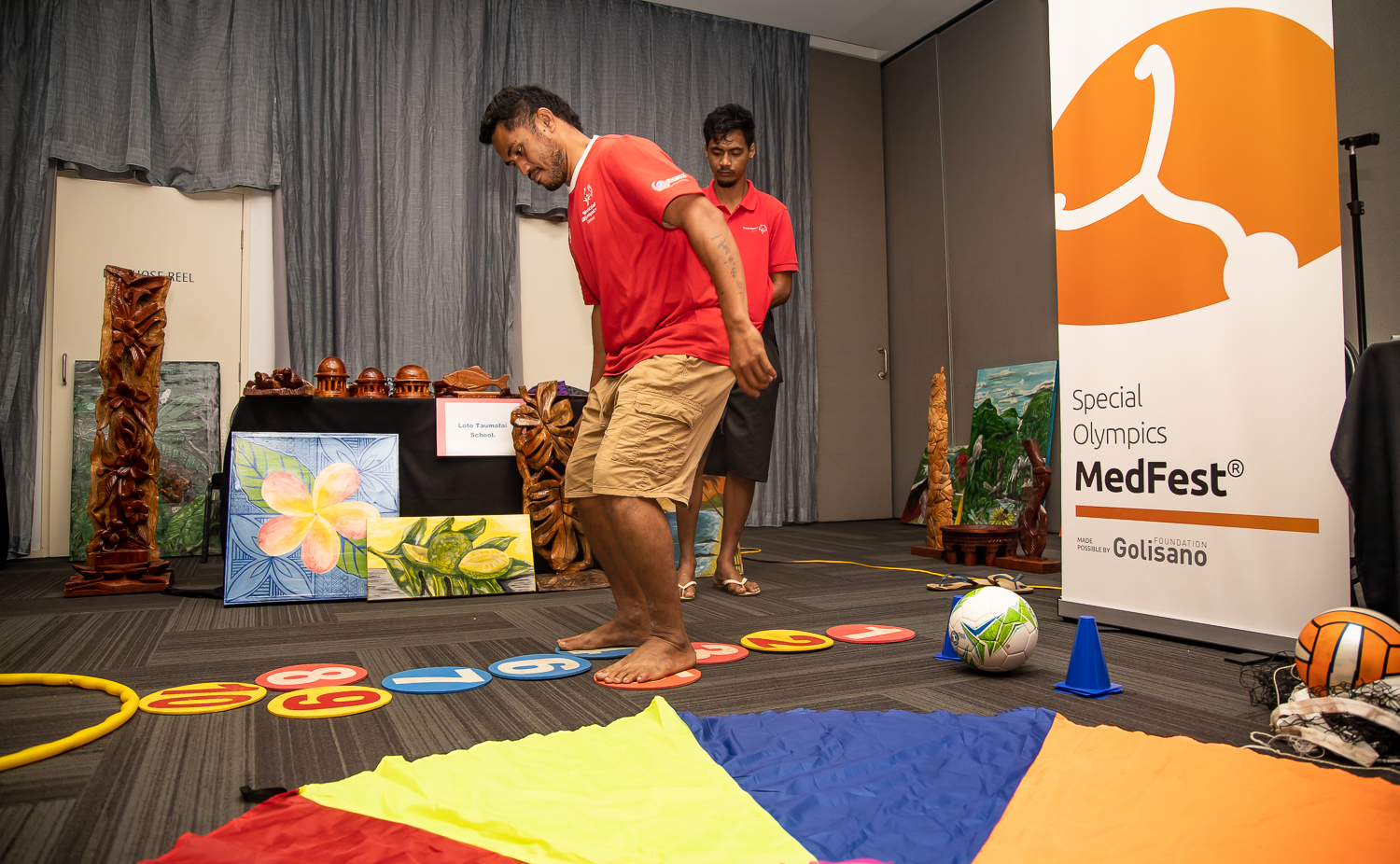 According to  Leota, only 37 per cent of persons with disabilities in Samoa have achieved higher education, 38 per cent can read while only 35 per cent can write.
Despite the challenges, there have been some interventions in Samoa with the Minister pointing to the availability of pathways with wheelchair access, parking and bathrooms for persons with disabilities, the promotion and the use of sign language and braille and monetary assistance every month.
"I take this opportunity to acknowledge with sincere appreciation, the ongoing assistance from the Government of Australia through the Samoa Disability Partnership Programme," Leota said.
"I also acknowledge the support by all other Development Partners whom we work with, to reach our people with disabilities."
The Australian High Commissioner to Samoa, Emily Luck, said that central to Australia's approach to disability inclusion is supporting an active role for people with disabilities and their representative organisations to contribute as leaders and decision makers in their communities.
"Today is especially important for us as a community, to raise awareness on what can be achieved by including people with disabilities in every aspect of life, in political, economic, cultural and social life," Ms. Luck said.
"As a key donor partner in the disability sector in Samoa, we are proud to support inclusive education. Over a number of years, we've continued support under the Education Sector Support Programme Phase 2 and support towards the Samoa disability partnerships programmes.
"We are very pleased that our support has seen positive impacts from people living with disabilities here in Samoa, including through the Samoa Disability partnerships programme, the establishments of a national policy for persons with disabilities 2021 to 2030."
Ms Luck said in terms of their partnership with N.O.L.A they had backed the participation of persons with disabilities in the 2021 General Elections, which included training for all electoral commission staff and 1,150 polling officers in both Upolu and Savai'i, relevant information and materials were made available in accessible formats such as braille.

By Marc Membrere

•
29 November 2021, 8:55PM