Voters cast ballots in by-elections
By Adel Fruean

•
26 November 2021, 7:35PM
Voters in six constituencies across Upolu lined up at voting booths on Friday to cast their ballots and had seven hours to vote before the polling booths were closed. 
A total of 15,992 eligible voters were registered for the by-elections with over a thousand of this total eligible for pre-polling booths which opened on Wednesday.
A total of 580 pre-poll ballots were cast for the by-elections on Wednesday. On Friday the polling booths opened at 8am and closed at 3pm in the afternoon.
A voter Miti Saipipi of Fausaga told the Samoa Observer that the feeling shared among himself and other voters is one of happiness.
"Our decisions in who we vote for are significant but only God can decide who will become victorious," he said.
An elderly mother Amy Purcell said that voting is important because it is her right to voice who she sees fit to lead her constituency.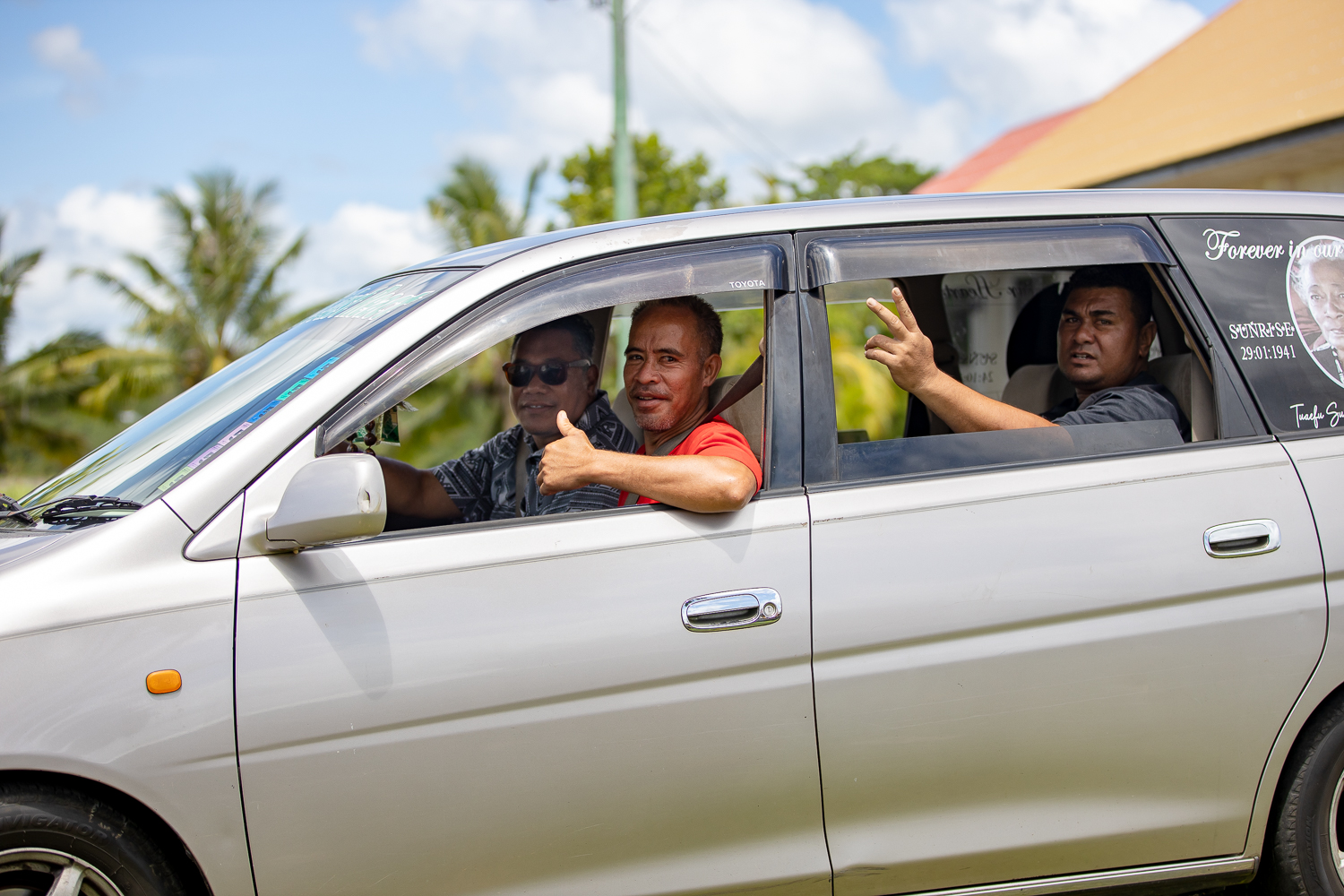 "For me, I believe that the right to vote for our leaders is important, it is because I have been sitting and contemplating and even dreaming about it over the right choice but I also depended on God to help me," she said.
"In my perspective, the person who I voted for will be a helping hand for my village, constituency and family but most importantly for a better future.
"And I believe that my vote represents my voice within our country especially through whoever will win to help."
After voting, Esau Fuimaono of Salani, Falealili said he was happy to see voters making their decisions to choose a candidate who will contribute to the betterment of the constituency.
By 8am some of the voters were seen lining up at one of the voting booths at Salani, Falealili.
Some of the voting booths at Aleipata Itupa I Lalo Constituency were seen with around three or four voters waiting in line while some were empty.
Some of the voters included the senior citizens who walked to the voting booths at around 8am just to cast their ballots.
On Monday the Supreme Court sitting as the electoral court 
, the number of contests was reduced by one after the court ruled that a by-election candidate was ineligible to contest the election just days before poll's opening. Fuiono Tenina Crichton was declared its new Member of Parliament for the seat of Falealupo.
The Fa'atuatua ile Atua Samoa ua Tasi (F.A.S.T.) party candidate filed a petition questioning the eligibility of his rival and Human Rights Protection Party (H.R.P.P.). 
The Supreme Court found that the candidate for the seat, Tuitogamanaia Dr. Peniamina Leavai, was not eligible to contest the election because of his failure to fulfil monotaga (service) requirements to the church.
By Adel Fruean

•
26 November 2021, 7:35PM