E3 Samoa Trust launches Indigitech project
Non-government organisation E3 Samoa Trust launched a project for the students and staff of the Si'ufaga Seventh Day Adventist Primary School in Savai'i on Tuesday morning. 
A first of its kind, the project was made possible through a partnership between E3 Samoa Trust and international companies such as Code Avengers, Pacific Cooperation Foundation, Amazon and Education Perfect in New Zealand. 
The Chief Operation Officer of E3 Samoa Trust, Togisala Tony Su'a-Leota is a strong believer the mantra that in order for the children of Samoa to succeed in the digital age, they must understand the digital language. 
And with that in mind, Togisala and his team have been in Savai'i training and carrying out a coding camp at Si'ufaga as well as educating the teachers on how to better their understanding and knowledge of the digital language prior to the launching on Tuesday. 
In addressing the gathering on Tuesday, Togisala paid homage to those who have made their vision a reality. 
He acknowledged the continuous support of their partners overseas who believed in them and lent a helping hand in making sure they got everything they needed for the programme. 
Togisala thanked the Pastor and the Seventh Day Adventist community at Siufaga in Savai'i for allowing E3 Samoa Trust to start their programme there and for being the hosts of their first-ever Code camp in a school setting in Samoa. 
Furthermore, Togisala acknowledged the ongoing support of Samoa's Prime Minister, Fiame Naomi Mata'afa, Minister of Communication and Information Technology, Toelupe Poumulinuku Onesome and the Chairman of Fa'atuatua i le Atua Samoa ua Tasi (F.A.S.T.) La'auli Leuata Schmidt. 
"We know this is a very useful programme, especially for our kid's future, especially here in Samoa as we move into the digital world, we need to understand the digital language and that is the sole purpose of this project," said Togisala. 
He also made a special mention to Mr. Ray Allen of Code Avengers whom he said "believed in their vision and mission when everybody said no.
"He helped out in always making sure that they find ways to make the project a reality, so we thank you, Ray Allen, of Co-Avengers from the bottom of our hearts."
The Prime Minister Fiame Naomi Mata'afa congratulated E3 Samoa Trust and encouraged the teachers and students to use the project and resources wisely. 
She could not travel to Savai'i to witness the special milestone, however, she sent through her congratulatory remarks and well wishes to the staff and teachers of Siufaga S.D.A. Primary School. 
Such opportunities said Fiame are rare and not all schools have the same opportunity, therefore urged the students and teachers to use the project wisely. 
Fiame spoke briefly of how useful it is to understand digital language and how important it is in terms of education in this day and age. 
She also acknowledged the masterminds of the project for their hearts in carrying out projects, especially at the grassroots level.  
Similar sentiments were expressed by the Minister of Communication and Information Technology (M.C.I.T.), Toelupe Poumulinuku Onesome, and Minister of Agriculture and Fisheries (M.A.F.) La'auli Leuatea Schmidt, who could not make it to Savai'i for the launching as parliament was in session on Tuesday morning.
Ta'aga Autagavaia, the school Principal was overwhelmed with joy. 
"We are very grateful to have been given this great opportunity," Mrs. Autagavaia told the Samoa Observer. 
 "I have to say that from the very beginning we did not think it would come to this, but I am glad and so thankful that we have been given this opportunity to not only learn from these experts but also for our children. 
"Words cannot explain how thankful we are to E3 Samoa Trust for this project and it's a privilege to become the first-ever school in Samoa to receive such great assistance and to be trained under this very useful project. 
"I know this will benefit not only our teachers but most especially our students, who are the future leaders of our country. So today, we are thankful and we will continue to thank God for such great opportunities.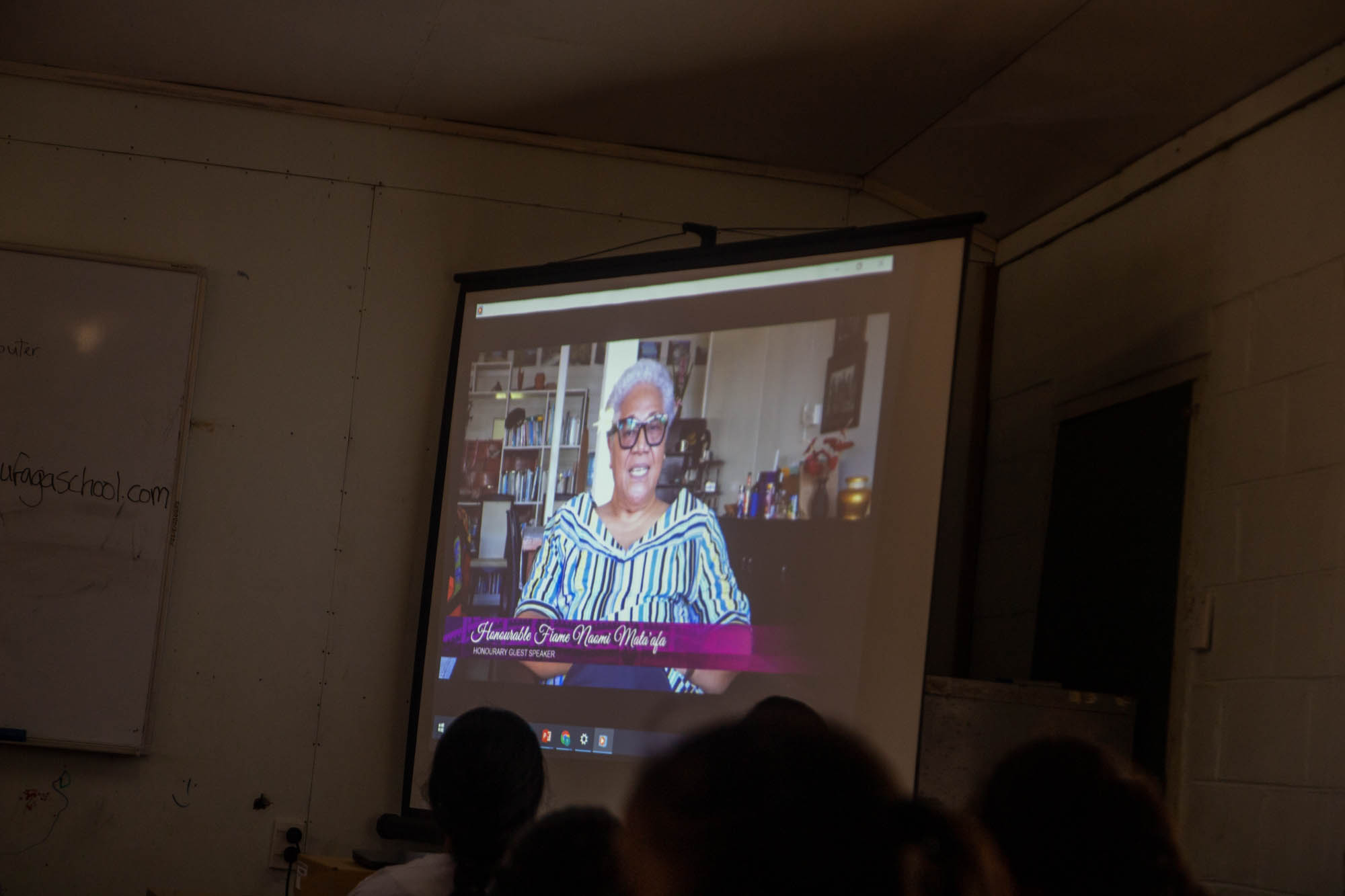 "We are always happy to receive help not only in terms of tools and equipment but also the expertise and enhancing our knowledge and understanding."
Nonetheless, Mrs. Autagavaia said they are appreciative of the training that has been conducted for the teachers and students that started last week. 
"We had a great session last week during the training for our staff. We didn't want them to stop as we were learning so much from them and we cannot wait to share what we have learned with our students and for them to be able to utilise these opportunities to better their skills and learning."
Mrs. Autagavaia said the school starts introducing Computer studies in Year 4. 
There are 148 students enrolled at Si'ufaga S.D.A. Primary School and 7 teachers. 
E3 Samoa Trust's mission and goal is to enhance, engage and empower Samoans in rural communities through Science, Technology, Engineering and Mathematics (S.T.E.M.).