New home for the O.E.C
The Office of the Electoral Commission (O.E.C) has opened its $4 million permanent headquarters.
The new O.E.C headquarters was opened on Tuesday morning at Mulinuu, after years of shifting from location to location. Plans for  a permanent headquarters surfaced eight years ago and has now become a reality with the opening of its new building.

In his keynote address, the caretaker Prime Minister Tuilaepa Dr. Sailele Malielegaoi revealed that the cost of the entire work including the design and construction was $4 million, with no variations.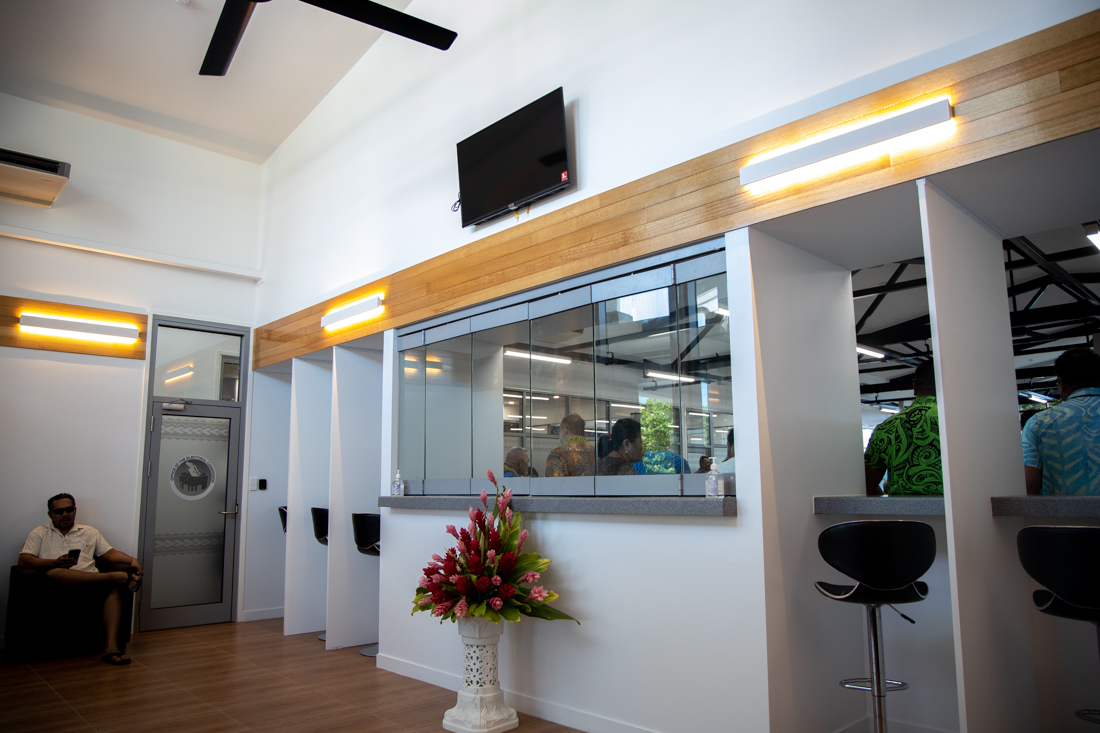 It was revealed last year that the new office would be built by the Ah Liki Construction Company. 
The Commission has gone through various relocations, such as at the old Land and Titles Court building at Mulinuu. 
In 2016 the office moved to the Tofilau Eti Alesana Building, where it was based for the 2016 General Elections before moving to the Samoa National Provident Fund (S.N.P.F) Plaza and then third floor of the Development Bank of Samoa (D.B.S) Building.
For the 2021 pre-polling and general elections, the Commission took over the multi-sports complex at Tuanaimato.

The caretaker Prime Minister made mention of a previous location that sustained damage due to the weight of crowds of people, who had rushed in for last minute registrations, which Tuilaepa said was a habit. 
In an interview with the Samoa Observer on Tuesday, Electoral Commissioner Faimalomatumua Mathew Lemisio said that after nearly 20 years, the new building is the permanent home for the Commission. 
Faimalomatumua praised the Lord for the completion of the work and added that they needed to move out of the gym at Tuanaimato as it is needed by sports associations.
"We won't be here forever but the office will be here forever so the electoral commission will have its own home and people will come and this will remain here as long as the world exists," he said. 
Faimalomatumua called it an achievement on their part, as he had mentioned the long journey and the planning starting from 2013 to the opening and stated that they are pleased with the results.
Asked about the capacity of the building he said it would be around 48 to 50 staff but they have catered up to 60 as they are expanding the office going forward. 
He stated that they should always think of the future going forward as you cannot lock a physical building to a certain number.

Faimalomatumua added that he is sure that they will continue to grow as demand for their service grows over the years.
He revealed that the transition towards their new office will commence on Monday.