Water scarcity, COVID-19 project to help 7,000
By Adel Fruean

•
30 May 2021, 11:00AM
More than 7,000 people in villages suffering from water scarcity will benefit from a project aiming to stop the spread of viral infections in rural communities and boosting their COVID-19 resilience.
The project is implemented by Caritas Samoa in partnership with Catholic Relief Services U.S.A. with funding from the United States Agency for International Development (U.S.A.I.D).
The project is titled: "Ready Environments Addressing COVID-19 and Hygiene" (also known by its acronym R.E.A.C.H.).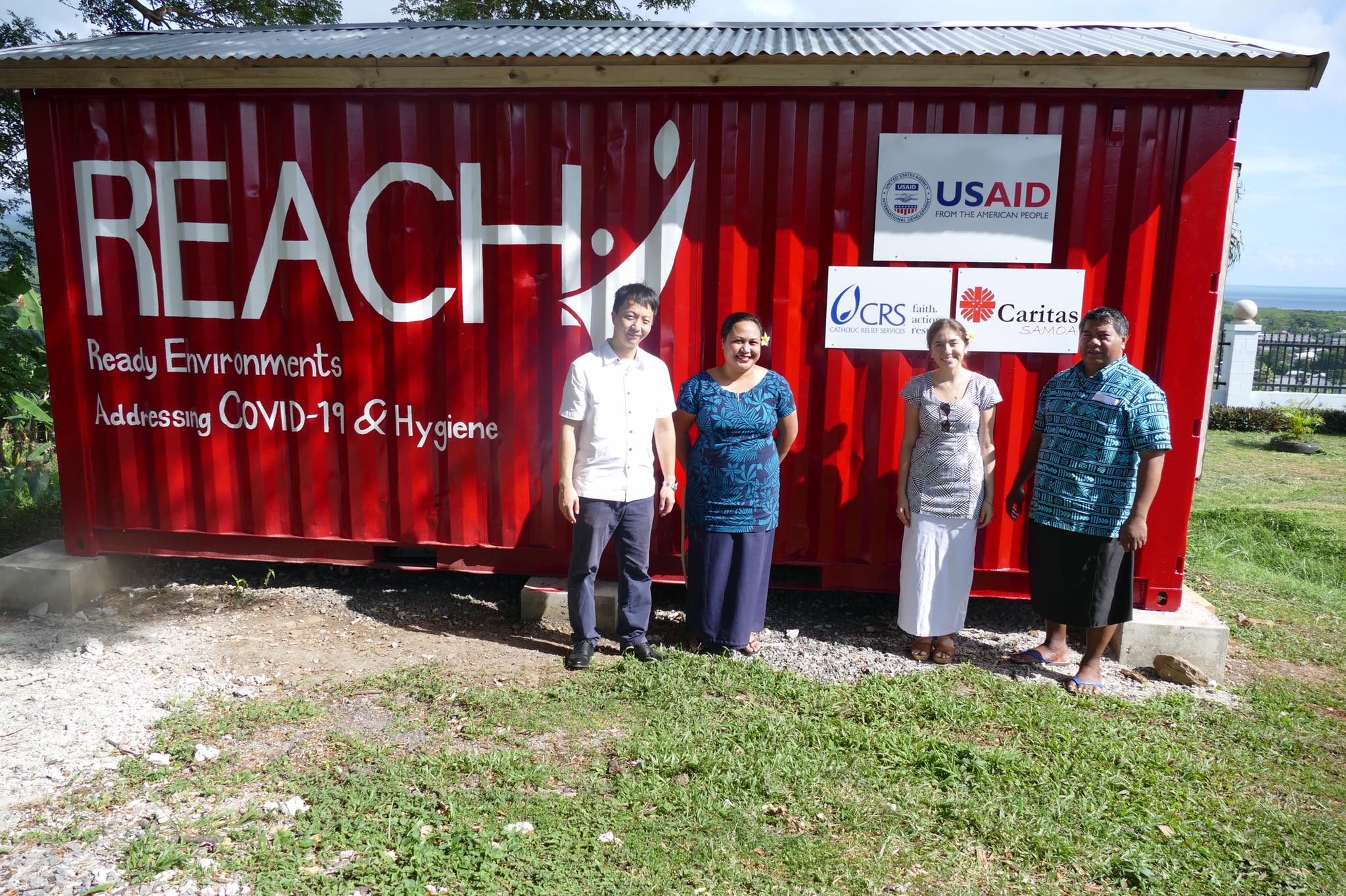 Caritas Samoa's Project Manager, Karen Anaya, confirmed the project started in September 2020 and it is set to end in June 2021.
She said for the last eight months, Caritas Samoa's had been engaged in the project to build community resilience and emergency response on the ground. 
"The total beneficiaries are 7,375 people from over 20 villages in Upolu," she said.
She said the project's aim is for communities to have appropriate water, sanitation, and hygiene related infrastructure and information to prevent COVID-19's spread through door-to-door awareness programmes, hygiene promotion, handwashing demonstrations, and improving water supply. 
"Through the generous funding from the United States Government, with support from Catholic Relief Services, and working with the Ministry of Health and the Independent Water Scheme Association, Caritas Samoa has reached 3,000 households with educational sessions and hygiene promotion, prepositioned 625 hygiene kits, and installed 10,000 [litre] water tanks in nine villages with water scarcity," she said. 
"Moamoa Fou was one of the villages targeted and over 460 people in the area received educational sessions and a supply of handwashing soap.
"The village also received a 10,000 [litre] water tank to serve their most vulnerable populations that lack access to water. 
"About 100 families do not have metered water and most of them rely on collecting rainwater in buckets. Those with metered water in the area are cut off during times of rain and flooding."
She also said that these families will all benefit from the rainwater collected in the new tank.
"Additionally, the Moamoa makeshift ford is infamous for being washed away often isolating about 200 families until [flooded] river water subsides.
"The tank is located next to a shelter for displaced families residing by the ford that often overflows and floods their land."
Earlier this week, the Moamoa community welcomed Caritas Samoa and thanked the staff and volunteers for their service implementing the R.E.A.C.H. project in the village.  The United States Embassy in Apia Chargé d'Affaires, Jonathan Yoo, also attended the village. 
The opening of the newly installed water tank was celebrated with a ribbon cutting ceremony.
Caritas is a Catholic International Confederation composed of over 160 member organisations working in more than 200 countries and territories around the globe.
Its mission is to end poverty, promote justice, and restore dignity. Caritas Samoa and their sister agency in the United States, Catholic Relief Services, have joined together to implement the emergency response project funded by the U.S.A.I.D.
By Adel Fruean

•
30 May 2021, 11:00AM