Samoa's tree planting drive to continue
An Assistant Chief Executive Officer of the Ministry of Natural Resources and Environment says Samoa's national tree plantation drive will continue to offset the effect of natural disasters and climate change. 
Speaking on World Earth Day, Moafanua Tolusina Pouli, the A.C.E.O of the M.N.R.E's Forestry Division, told the Samoa Observer on Thursday that planting trees is in some cases a regular job for farmers.
He was speaking at the tree planting programme at the O Le Pupu Pue National Park on Thursday where he said that the importance of planting trees in a National Park would be to restore the area and replace invasive species with native trees.
World Earth Day was commemorated on Thursday alongside many other tree planting initiatives taking place, which Moafanua had commended.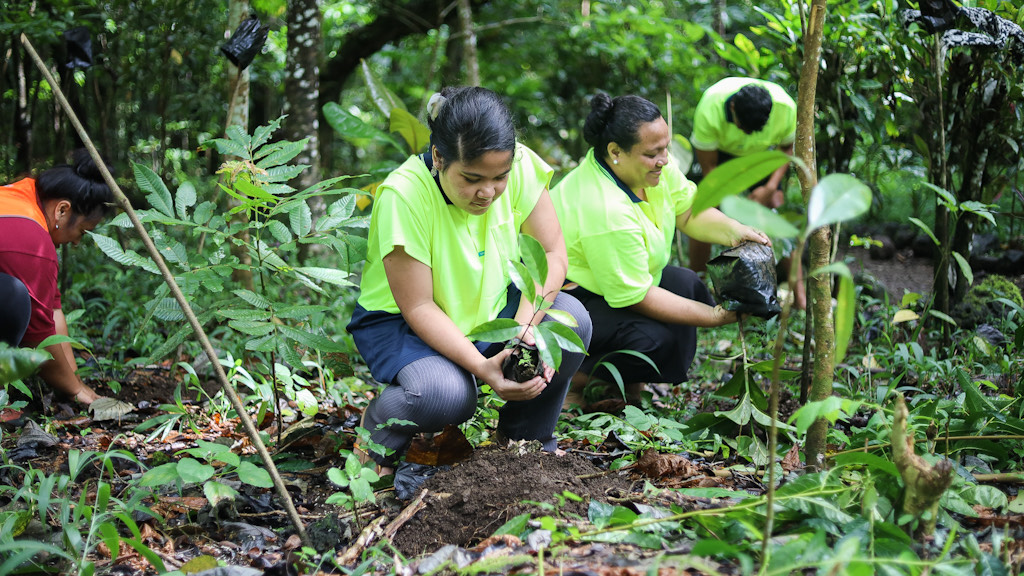 "That shows the passion of people for trees because this initiative is not only for the Ministry, it's a national initiative that promotes the tree planting campaign so which mean that this is a whole country effort," he said.
He is also happy that the Government has achieved its Two Million Trees Campaign with the support of its stakeholders, communities, students and non-Governmental organisations (N.G.O) and development partners.
The Two Million Trees campaign was designed to plant native and fruit trees from 2015 to 2020 and to restore Samoa's forests after a decade of decline driven by climate change, infrastructure and the 2009 tsunami.
Some 2,215,756 trees were planted during the Two Million Tree Campaign between 2015 – 2020.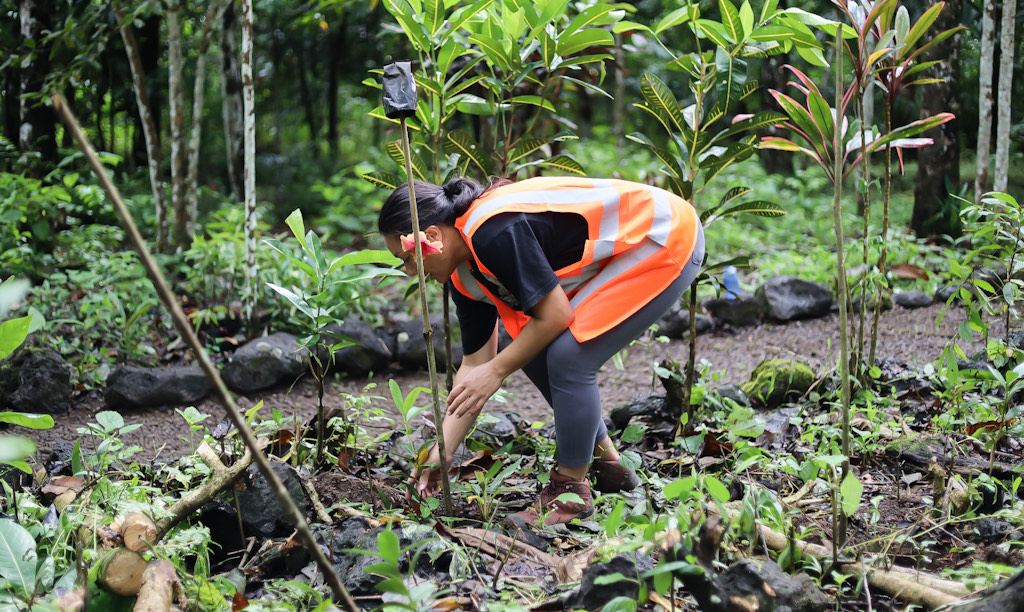 Asked about the future impact of the tree plantations, Moafanua said that there would be a lot of indirect and direct benefits to the population and beyond.
He said that the replantation would restore the natural forest that had previously been in the area.
Some of the native trees recently affected by natural disasters and climate change had been replaced by invasive species, something the Government wants to control by replanting native varieties. 
Moafanua said that national tree planting programmes will be ongoing after the One Million trees planting between 2009 to 2012 and the Two Million trees campaign from 2015 to 2020 to encourage communities to plant trees.