Champion keeps his title four years in a row
Vaelaa Iloa has won the prestigious first place in the 19th Siva Afi Competition, taking home $3,000 and a set of brand new fire knives.
After a blistering performance with one and then two fire knives, the 30-year-old from Savai'i has come out on top for the fourth year in a row.
Jack Tai Laban took home second place and $1,500, and Lene Junior Alema, who brought out all the stops attempting to juggle three, and then four fire knives, finished third and won $1000.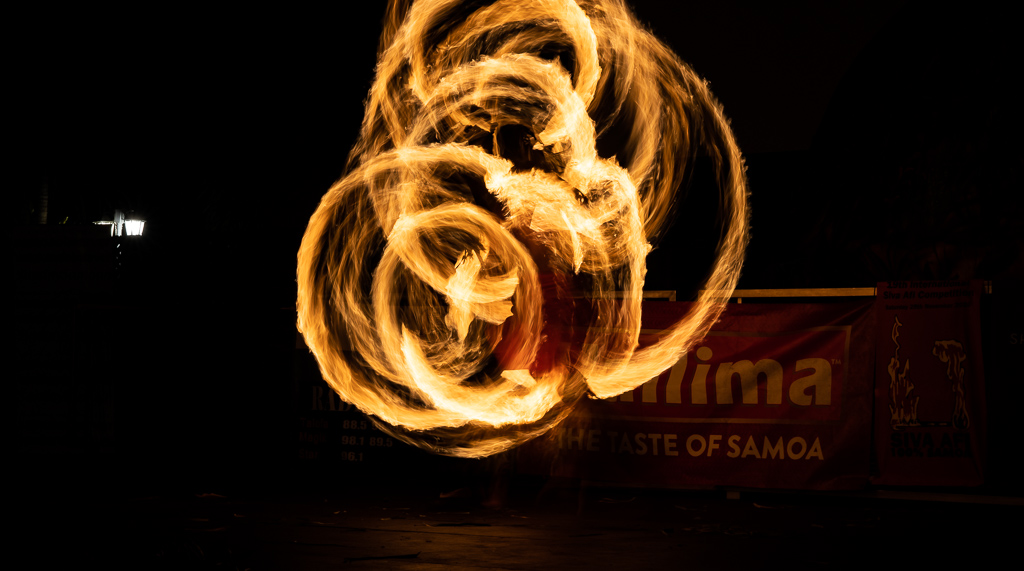 Balanced on a waterfront stage installed on top of the swimming pool at Sheraton Samoa Aggie Grey's Hotel on Beach Road, each dancer gave it their all for the judges and special guest Prime Minister Tuilaepa Dr. Sailele Malielegaoi. 
They were judged by experienced judges Galumalena Patrick Rasmussen and Matagofie Kome Feagaimaalii and newcomer Asiata Melvin Solomona.
Speaking after the competition, Galumalemana said the fight for first place was fierce but in the end it came down to points lost for dropping the knives. 
He urged the men to practice often, concentrate and "stick to your routine" to avoid those fatal drops. 
But overall the veteran fire knife dancer said he was impressed with the talent on stage. 
Disclaimer: Samoa Observer is a sponsor of the 19th Siva Afi Competition.