Rural business women recognised
By Soli Wilson

•
29 June 2019, 6:00PM
About 1,000 women micro-entrepreneurs from the rural areas were recognised at the 18th annual South Pacific Business Development (S.P.B.D.) Business Woman Awards.
Held at the Tu'utu'uileloloto hall, the event started with a parade early Friday morning, complimented by the Australian Army and Samoa Police Bands, who escorted them to venue. 
South Pacific Business Development President and Founder, Gregory Casagrande said it is always a great pleasure for him to look out at the large crowd of successful women.
"I see a lot of familiar face and also a lot of new faces and I'm also impressed and delighted to see women who have traveled from so far, all over Upolu, and especially delighted who have taken buses and boats and more buses to get here from village scattered through Manono," said Mr. Casagrande.
He shared with the women some of his favourite quotes about success, one of which was from Sir Winston Churchill, "success is not final, failure is not fatal, and it is the courage to continue that counts".
"There will be success and yes unfortunately, failure's the key, however long term success and ultimately happiness is to hold on to your courage to continue," he said. 
Mr. Casagrande complimented it with another, highlighting the need for women to focus on what needs to be done, in order for them to achieve what they want from their businesses.
"Be able to focus on what you want to do. Focus on making your business a success, focus on excellent product and services to your customers. Focus on wonderful customer experiences. 
"Give your business the focus that it needs and you too can become a successful business warriors."
More than 20 awards were given out during the ceremony, and among them were the Best Center President, Secretary, Micro Business woman winner, Small and Medium Enterprise winner as well as the Best village Center.
"Today I am proud to say that after 19 years here in Samoa, we now have worked with over 24,000 successful women entrepreneurs, spread throughout over 360 villages across Upolu, Savai'i and Manono. And we have provided them with over T$155million of unsecured credit," said Mr. Casagrande 
Across the Pacific, South Pacific Business Development is present in Tonga, Fiji, Solomon Islands and Vanuatu, and have now provided over T$350 million in unsecured financing to help over 65,000 women entrepreneurs to start small income generating businesses.
"Whether it is here in Samoa or elsewhere in the Pacific, these are women in vesting in their businesses in their homes and in their children's education. 
"These are women who are saving and building their business assets and their household assets and these are women building a brighter future for their families," Mr. Casagrande said.
"We will see and celebrate a lot of women entrepreneurs who are advancing themselves and their families socially and economically."
Mr. Casagrande congratulated all the South Pacific Business Development clients across Samoa, saying "in my mind, they are all winners".
Lile Ioane of Fusi Safotulafai is the winner of Micro Business Woman of the year award with Maria Levi of Safotu 2 Center and Ruta Tu'iala of Faleasi'u Bluesky Center winning the Small and Medium Enterprises Award.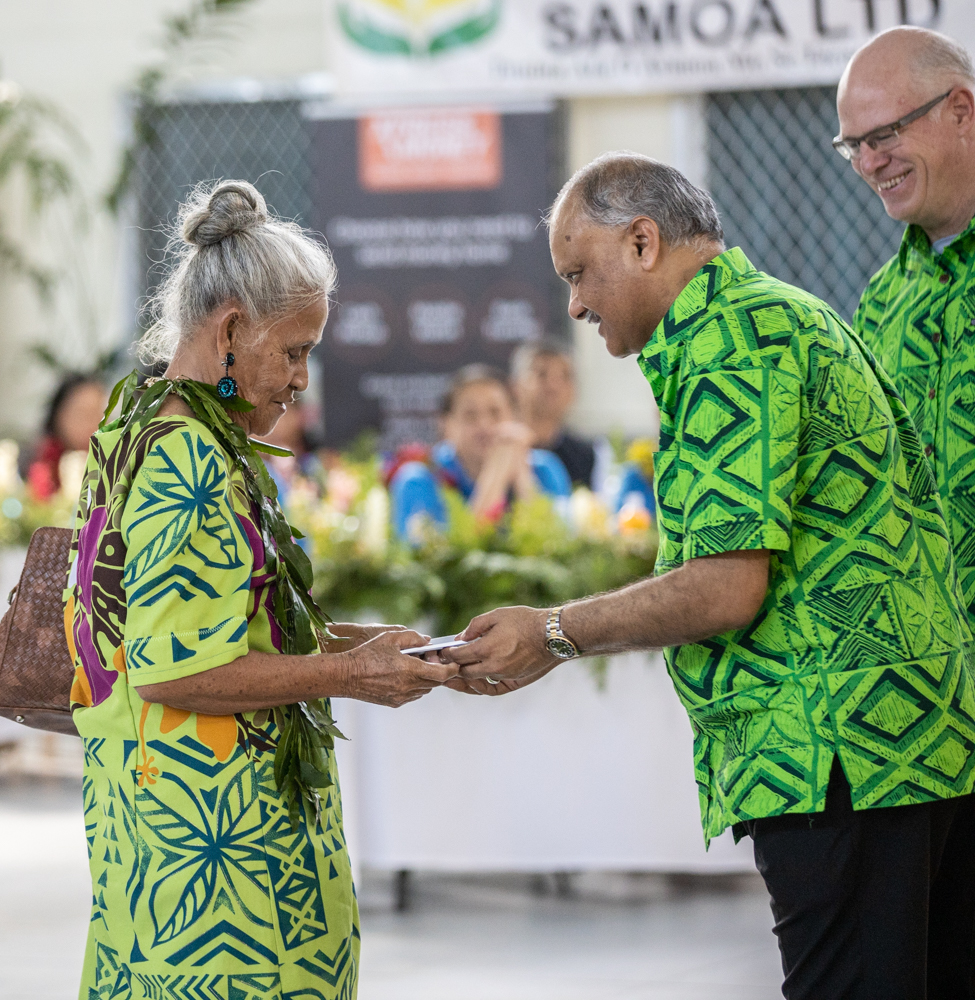 By Soli Wilson

•
29 June 2019, 6:00PM