Rowlen opens new multi-million tala branch
By Adel Fruean

•
03 October 2021, 11:00AM
Samoan owned firm Rowlen Financial Services has marked 32 years since its establishment by officially opening a new multi-million tala complex at Tufuiopa. 
The occasion was marked at a Friday ceremony to which various members of the public were invited. 
Guests at the official opening included Prime Minister Fiame Naomi Mata'afa; the Minister of Agriculture and Fisheries, Laauli Leuatea Schmidt; the Speaker of the House, Papalii Lio Masipau; the Health Minister, Valasi Tafito Selesele; the Minister of Police, Faualo Harry Schuster; and the Minister of Justice and Courts Administration, Matamua Vasati Pulufana. 
Also present was the former Head of State, Tui Atua Tupua Tamasese Efi and his wife Filifilia Tamasese; Methodist Church President, Reverend Faulalo Leti Paaga.
The Financial Services Company is owned by Pula Flora Leota Wendt and Taulapapa Hunt Wendt. 
The land for the new building was bought for $1.4 million. The construction work was locally contracted with its completion taking eight months. 
The total cost of the project was more than $9 million.    
Pula said that the ceremony was not only held to bless the opening of their new building but it was also to commemorate 32 years since establishment.
She worked in a bank for 40 years in America and specialised in loans such as small, homes or business loans. While her husband, Taulapapa is a certified public accountant and auditor.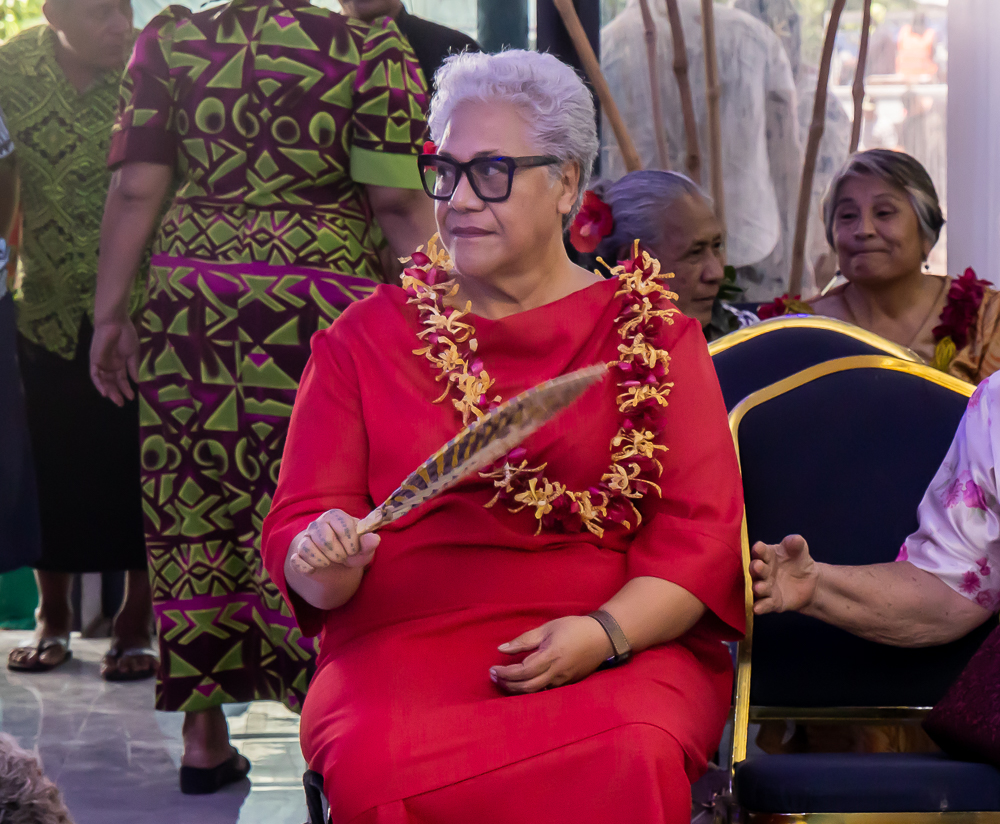 In 1987, the couple visited Samoa in the hope of setting up a business for their retirement but also to help Samoan people, families and the broader country.
The company began as a small lending outfit. 
"My father, Leota Toomata Siaki was the first board member who looked after the company while we went back to America," she said.
"I thank my father for his love and honesty to us and his children."
She also thanked her in-laws for their contribution to the business.
"In 2005, we returned to Samoa after [our] retirement while the business was still ongoing," Pula said. 
The company opened a lending arm in Savai'i in 2005 to help people from the big island to access credit locally, without the need for travelling to Upolu. 
"In 2017, the business started to grow but I noticed the small space where people had to squeeze their way while waiting in line," said Pula. 
"These are reasons why people [take out] loans [such as] funerals and church commitments.
"However, from 2010 up till 2021, the reasons changed to firstly: electricity and water bills; then funerals, church commitments, school finances, and medical bills – these are the five major reasons why people walk in my office."
Pula also happily announced that they have 20,000 customers signed up by their Apia office with around 5,000 for Savai'i.
"It is a Samoan company, run by Samoans for the Samoan people," she said. 
"I thank my husband for his hard work in budgeting our company [finances...] we do not have any loans."
She also thanked all the people of Samoa, especially the company's customers.
Fiame said the opening highlighted a significant achievement made by local entrepreneurs. 
"With the new Government coming in, this is where we look at in terms of priorities," the Prime Minister said. 
"It is about gathering our people to work together in the development of the country for the betterment of our people." 
By Adel Fruean

•
03 October 2021, 11:00AM