Local companies give back to customers
By Adel Fruean

•
21 February 2021, 3:00PM
One hundred people were the recipients of various assistance courtesy of three local companies with back to school preparations. 
The winners won gift vouchers from Digicel Samoa, Farmer Joe and Samoa Stationery and Books (S.S.A.B.) through a joint "Back to School promotion."
A prize giving ceremony was held on Friday at Digicel Samoa's head office.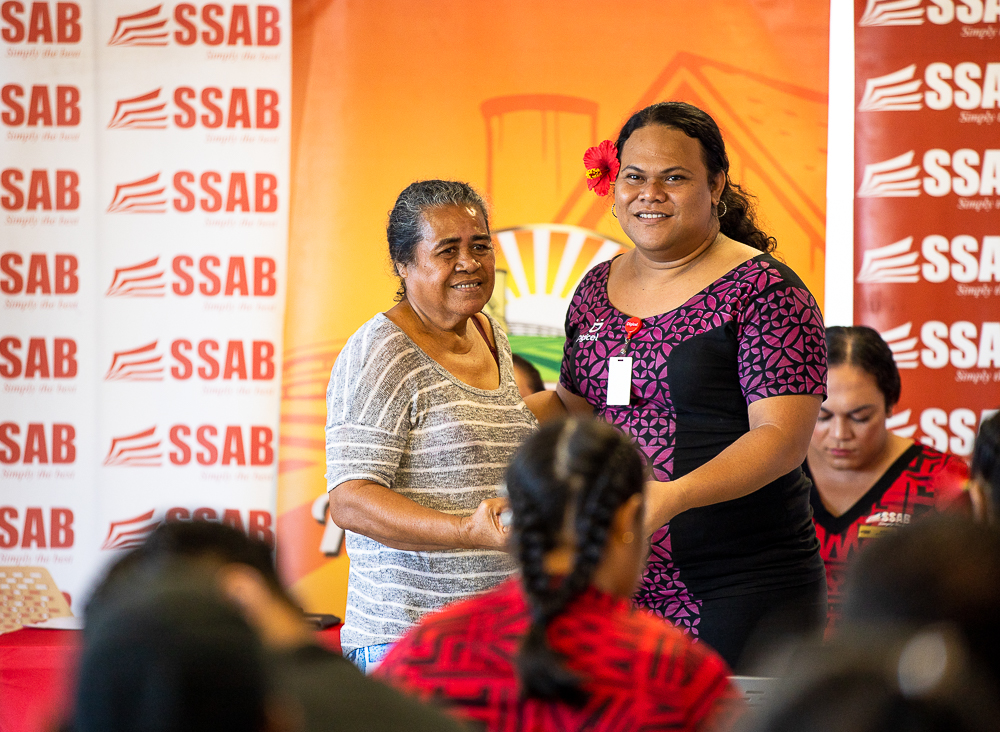 A mother of six from Taufusi had many reasons to smile and be grateful for the assistance when two of her daughters won gift vouchers from S.S.A.B.
Maria Mikaele told the Samoa Observer that the vouchers are a big help for her children.
"One of my youngest daughters Shekinar just started Year one while my other daughter Dora just began classes at the National University of Samoa," she said. 
"The vouchers will help lessen another burden of having to pay for the children's school needs."
She thanked the local companies for an initiative which she said will benefit everyone. 
According to the S.S.A.B. Marketing Manager Asomua Asia Stanley, Digicel and Farmer Joe gave 30 vouchers each while S.S.A.B. gave away 40.
"It has been a five week promotion which started in the beginning of January until recently," Asomua said. "We had a representative from the Gambling Authority to verify all our winners from the draw.
"There were a small number of those that did not show up to claim their prizes but it could have been for unforeseen circumstances hence why they did not come.
"We also thank all the companies that took part because it is all for the common cause of helping our people in various ways.
"In terms of Farmer Joe they cater food that is needed for children's lunches while Digicel Samoa provides credit to purchase data so that they do researches online and of course with S.S.A.B. with stationery and educational resources, it seems like a balance."
The total value of all vouchers that were given by the three companies was $5,000.
Asomua said: "It is a shared belief from all companies that they want to share the blessings for members of the community through food, stationery and credit, we hope to continue this promotion for years to come.
"For a customer to get an entry, one must spend $30 or more and we received thousands of entries before the draw.
"We are very happy and it is our heart to reward our customers and give back to our community especially during these uncertain times with the pandemic, we just wanted to help our people, it's more than rewarding for us."
By Adel Fruean

•
21 February 2021, 3:00PM