Lakapi Samoa hosts training for staff
Lakapi Samoa have started their two-day workshop at the High-Performance Unit Gymnasium for their development support staff. 
The training will ensure they are ready and well-prepared when they go out for their outreach programs.
Lakapi Samoa Manager (Development and Competitions), Taala Tui Komiti, described the training programme as a refresher session for their staff members.
"The two days workshop is a refresher session for our development support staff, the purpose is to make sure they are well equipped before we roll out our Get into Rugby and Quick Rip programs in the schools," he said.
The objective of the training programme is for the staff to have a better understanding of areas such as balance diet, exercise plan, portion size and other items.
"By the end of these two days workshop, DSSs should be well equipped with the following items, delivery of healthy modules such as hydration, warm up, sugar content, processed foods, food choices, exercise plan, portion size, balance diet, and game day meals," he said.
There were other things that were discussed in their workshop such as core values of rugby, principles of play (attack and defence), and coaching components.
"Planning a coaching session and its demonstration, understand and able to deliver the injury prevention program (ACTIVATE), and Laws of the game (Quick Rip and Get Into Rugby)," Komiti added.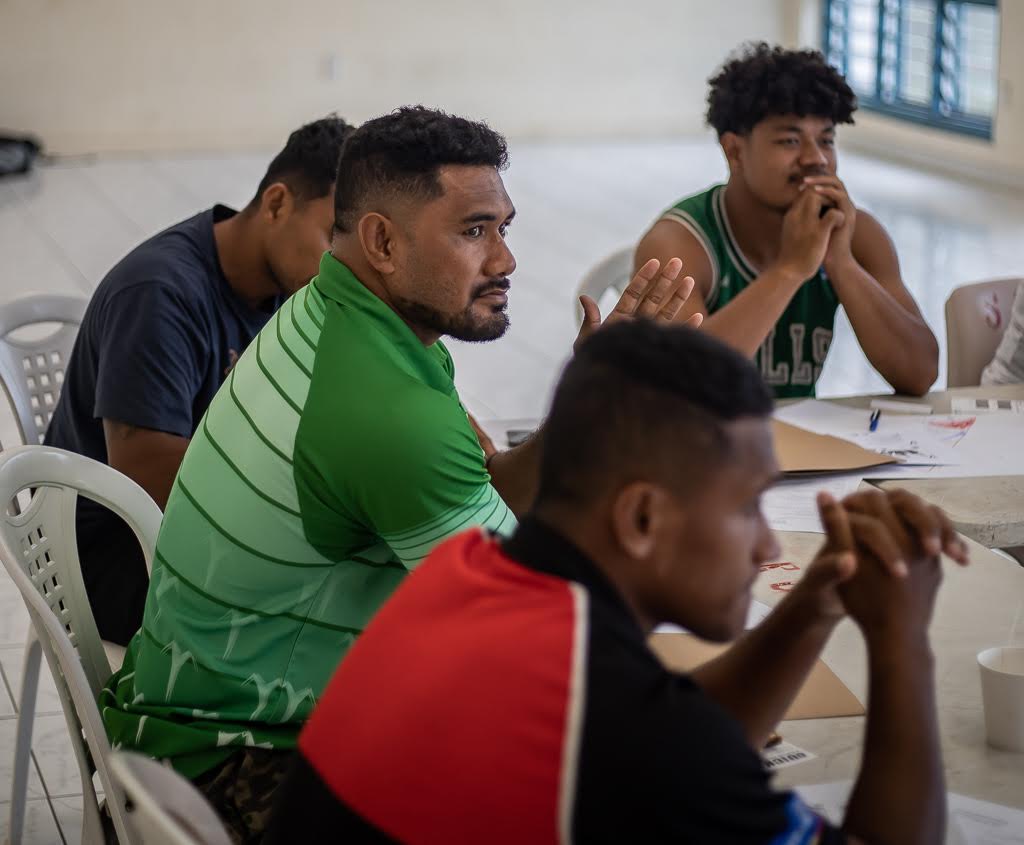 The workshop was attended by Lakapi Samoa officials and a few players who are part of the Quick rip and the Get into Rugby program. 
Lakapi Samoa says last year's Quick Rip and Get Into Rugby was a success, as they were able to visit communities and schools all over Samoa.
The two-day workshop will conclude on Friday with a practical and other activities which have been scheduled. The Quick Rip and Get Into Rugby program is designed to target young people who are rugby enthusiasts.