Parents flock to main hospital for vaccination cards
With less than a week left before school begins, parents are flocking to Tupua Tamasese Meaole (T.T.M.) Hospital to seek proof-of-vaccination forms, which are now a requirement for school enrolment.
More than 30 people, comprised of the young and old, were seen queuing on Tuesday morning at the main hospital trying to get vaccination cards.
The new requirement came into effect with the passing of the Infants Amendment Bill 2019, stipulating that a certified copy of a complete vaccination and immunisation record for every child, from birth, is now a prerequisite for school enrolment.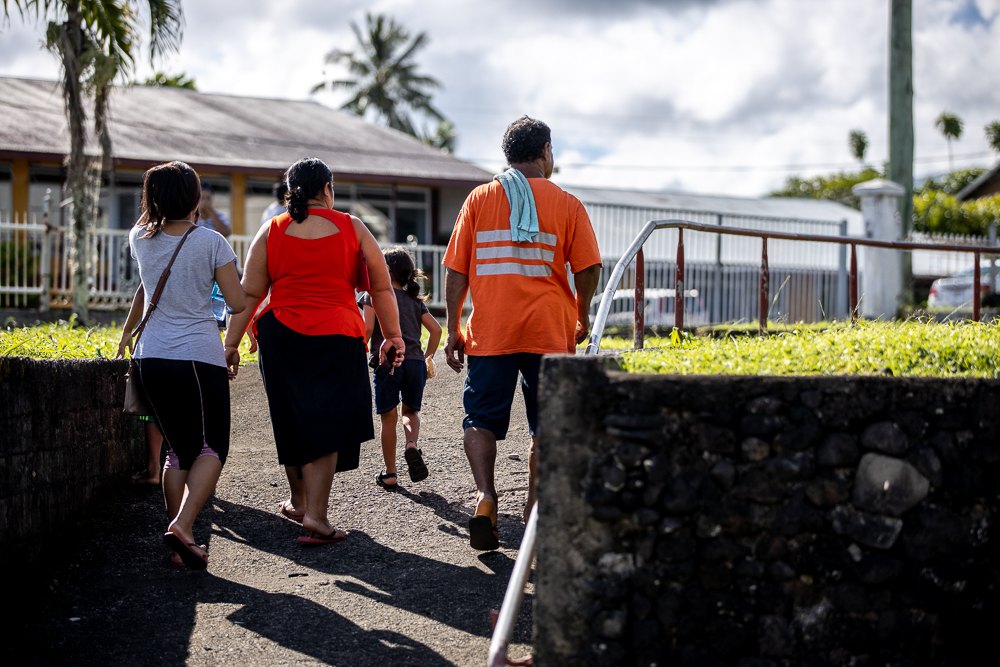 Failure to provide this record will result in the child not being accepted in a school (primary or secondary). 
"A parent or carer who willfully or recklessly provides false information in lieu of a certified copy of a complete, vaccination and immunisation record of a child from birth, is liable to a fine up to $10, 000," reads the Infants Amendment Bill 2019. 
"A Principal, who accepts a child for enrolment without the fulfilment of the prerequisite of a certified copy of a complete, vaccination and immunisation record of a child from birth, is liable to a fine up to $10,000."
A father of six, who travelled to Upolu Island on the morning ferry from Salelologa, expressed his disappointment over the long process.
Siaosi Tasipale Papalii told the Samoa Observer that he has two children who need vaccination cards to enroll in school.
"This is my second day here at the main hospital trying to get the cards for my children," he added.
The 53-year-old stated that for two days in a row, he has had to travel by ferry back and forth between the two islands just to get the cards.
"I was not successful yesterday (Monday), there were so many people, so I went back home and returned by boat again which is why I feel sleepy and yet I will still wait.
"I urge the Ministry of Health to please consider having more than one or two locations for parents to pick up vaccination cards. 
"Those in charge do not see how we struggle, coming from so far just to get these cards; we pay for ferry and bus fares plus some food and drinks because we spend hours waiting in line. But we also have to keep in mind school fees for the children." 
Another parent, Tuiloma Tupou, shared his frustration about having to wait for hours only to be turned away.
"I have four children in school but it has been three days, starting from last week, that I have come to wait in line.
"Yesterday [Monday] it was a sad scene to witness some parents being turned away after being told by the officials that they can only serve 150 people per day, yet they waited for hours.
"I wish they can offload this burden of having one location, to all the district hospitals around Samoa, so that our people living in rural areas do not have to travel to town."
The father of five added that he had to wait from 10:30am to 5pm but was not successful in getting to the front of the line. 
A mother of three, Lusia Lamepa, who was sitting on the floor amongst the crowd said that every time they came last week to check on the queues at the main hospital, they were always full.
She decided to try her luck with the queues this week. 
"I feel sorry for the elderly mothers and fathers who have been waiting in line. They do not have much strength, like us.
"I hope there will be improvements to the service in the future," she added. 
Attempts by this newspaper to get a comment from the Ministry of Health via email were unsuccessful as of press time.