Savai'i gets creative with lights festival
It has been a tumultuous year brought on by the COVID-19 pandemic, but even that did not stop residents on the big island from counting down to Christmas with their own lighting shows.
Away from the big lights of Apia city, the island is coming together and putting together Christmas decors and lights all across the island, in line with the Government's Festival of Lights which was officially launched last Friday night. 
Drive-through and walk-through light shows are popping up across the island, making spirits bright with the flick of a switch.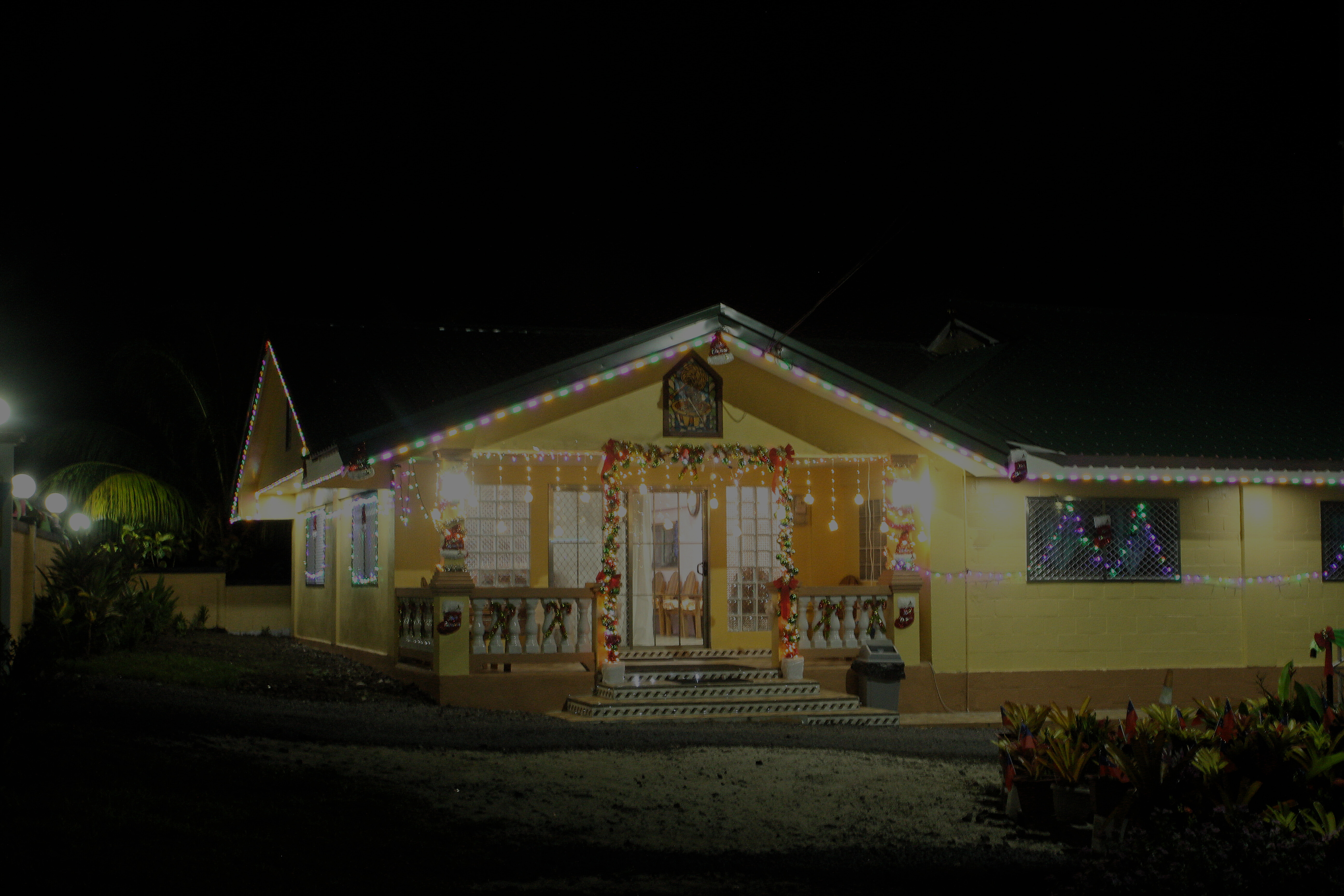 At the Assembly of God at Lano, Savai'i, Pastor Lafaele, and his good lady, Daisy Kopa switched on their "Light Up Lano" to lighten up the mood and to get people into the festive spirit.
"On Saturday 5 of December, we switched on our Light up Lano, show for our community and district to come and celebrate together with us the spirit of Christmas," Pastor Lafaele Kopa said.
According to Pastor Lafaele, they initiated this plan last year, but the measles outbreak ruined their plans.
"This year we thought we would go ahead with our plan to lift the spirits of our community especially the children who have been in a state of Emergency since Covid-19.
"The heart of this project was to bring together our community and share the light that Jesus shed on the world 2,000 years ago. 
"The "light up Lano" show will be open every Friday of December with free entry and free refreshments, free live music from Sive Vaiga Ualesi, and the Upu Ola a le Atua worship team from Lano Assembly of God."
On Friday night, the Congregational Christian Church of Samoa (C.C.C.S.) at Sapapali'i, where Christianity was accepted, was lit up to attract a big crowd. 
The location of the church building and the beautiful decors by the hard-working women and men of the congregation attracted a lot of people.  
Another village that has come together to decorate the whole village with beautiful lights is the village of Lalomalava. 
Further down at Lu'ua, Faga, the village decorated all the fale on the beach with beautiful lights and Christmas decorations, and live music. 
Kids were seen riding their bikes also being decorated with lights. Next week, the Itu-o-Asau area will host a lights competition.