School's graduating class ends year with concert
Samoa Primary School hosted an end of year concert on Thursday night for their year eight students, who are preparing for college life next year. The concert was also to round up the school year for the graduating class.
Co-Principal, Pau Iakopo, said annually the year class would have a three day round trip to Savaii, but unfortunately, they were unable to this year and instead had a camp at the Taumeasina Island Resort. 
"This year, the year class was unable to go for their annual round trip to Savaii for three days, so instead they had their camp at Taumeasina Island Resort and also had a coral planting activity," Ms. Iakopo said
The concert on Thursday night showcased talents through singing and dancing and Ms Iakopo said that the students had also performed some outstanding items on the topic of climate change. 
"We had one run-through in the morning and we thoroughly enjoyed it and then again last night for the parents," she added 
"And it was a lovely two-hour program divided into foru different sections, and all the sections had a variety of dances. The kids came up with their own item but they were coordinated by the teachers."
Asked if there were concerns to cancel the program given that a COVID-19 case was confirmed positive on Thursday morning, Ms. Iakopo said they had called the Ministry of Health for confirmation which would determine whether they should cancel the program. 
"We were told when we rang the Health that the tests were negative and that's why we went ahead with the programme," she said.
"We're fortunate that when the tests came out yesterday, we had already completed our exams."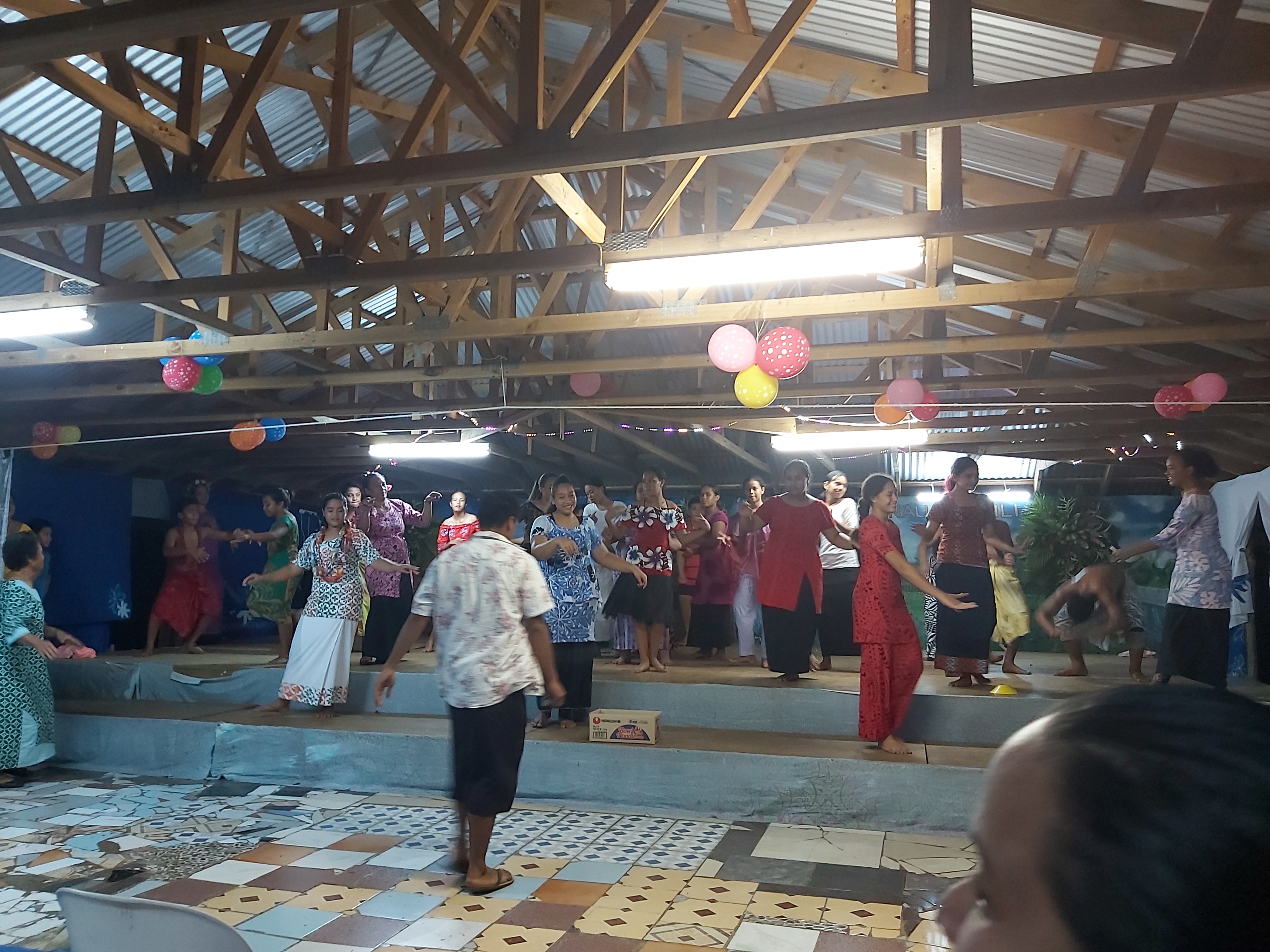 Ms. Iakopo went on to say that the school has had various activities throughout this year for the students which she said the students excelled in. 
"Another activity that we took the kids to was to Vaitele where the taxi soda is made and two students made a presentation about that," she said 
The school will have their end of year graduation next week for year eight students followed by Christmas get together with all parents in the following week.