Take COVID-19 prevention into your own hands, Doctor urges
A local doctor and well known public figure is pleading with the public to keep up their personal efforts against the spread of disease, with handwashing, mask-wearing and social distancing becoming more important than ever.
Papalii Dr. Sam Petaia said so long as everyone practices these simple precautions, no COVID-19 scare will get the better of Samoa.
"Stick to the simple preventions like we are now. We shouldn't be panicking, we shouldn't be worrying if we stick to masks, hand washing and distancing, staying home [if unwell]," he told the Samoa Observer.
His comments come in the wake of Samoa recording its first case of COVID-19 at the border, in a sailor repatriated from Italy on Friday 13 November.
The sailor has tested positive once, and negative twice, so the Ministry of Health is sending samples to New Zealand for confirmatory testing and will swab the sailor once more on Saturday to be sure.
But for now, Samoa is operating under the assumption that the sailor is positive.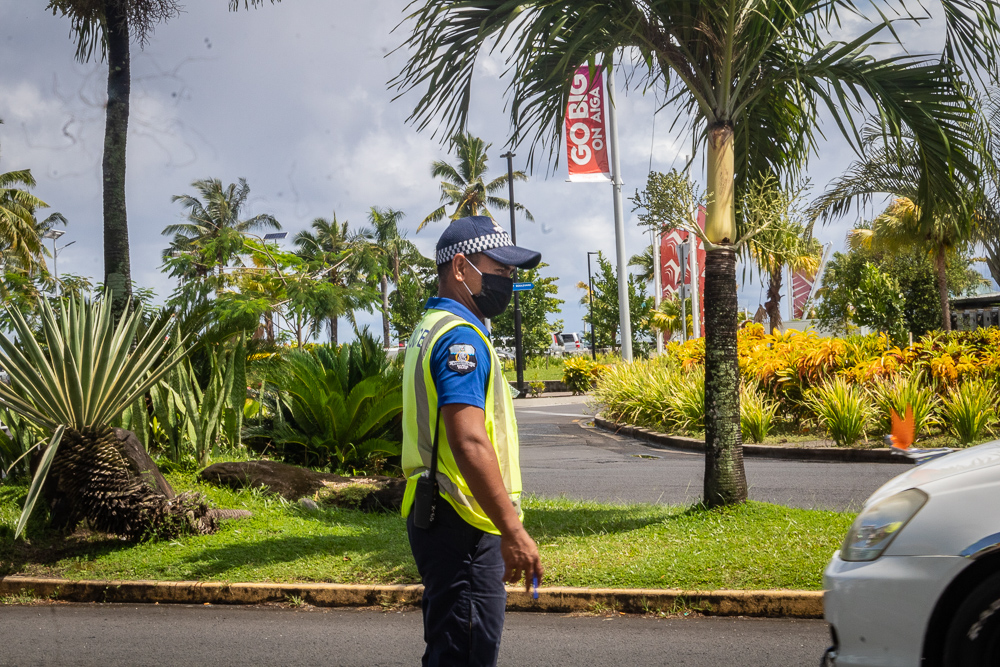 Papalii, who is a general practictioner, anaesthetist and intensivist, has been concerned for some time that efforts to stop the spread of disease have been lapsing.
In his own church, fellow congregants give him a side-eye when he enters wearing a mask, he said.
It prompted him to write a letter to be published in Samoa Observer, pleading with the public to reenergise their efforts and practice all the necessary hygiene precautions (his letter is reprinted in full below).
And in the wake of Samoa recording a case, though it has been caught in quarantine and now isolated further at the National Hospital, Papalii said perhaps it would be wise to limit large gatherings for a month.
"I would love to the see us go back to the initial state of emergency orders," he said.      
Since the outset of the pandemic and Samoa's state of emergency in March, Papalii has been practicing his own form of precautionary measures, which many other general practitioners have been doing too.
He screens all his clinic patients outside for symptoms of the virus, and if he is concerned about them sends them home to do a phone consultation on their illness or problem instead.
Inside the clinic, he and his colleagues wear masks (sometimes two or three stapled together) and sanitise their hands and surfaces frequently between patients. 
For those who have questions over how or when to wear a mask, Papalii said there are no "hard and fast rules."
So long as something can cover your nose and mouth, and that you do not play with it often, it will keep you safe.
Disposable masks should not be reused after a day, and reusable fabric masks should be washed daily, he advised.
When it comes to social distancing and forgoing the traditional handshake, Papalii said he has noticed a positive response when he has initiated a more contactless way of greeting someone, like offering an elbow or fist.
"Before somebody opens up to shake your hand, you initiate the fist or your elbow, and showing that you care by trying to stay away from them.
"I think you just have to take the initiative by telling them you are worried about distancing and shaking hands, by showing them in one way or another.
"People tend not to take it seriously but if you take the initiative people respond quickly too."
Wearing masks and minimizing close contact with others will avoid not only the spread of COVID-19 but plenty of other harmful diseases too.
In New Zealand, cases of the flu have dropped radically in the wake of a six week strict lockdown and various levels of social distancing and mask wearing requirements throughout the course of the year. 
Last month, Professor Michael Baker said the country's COVID-19 response has nearly extinguished influenza, with a 99.8 reduction in cases this year. 
Papalii said his clinic, by contrast, is full of flu cases, and he understands the hospital is seeing plenty too.
"It tells me that people are still not very serious with the flu, they think it's an ordinary, harmless disease," he said.
"They don't realise that flu can have very serious consequences."
He urged people to take it seriously when they get ill and to stay home to rest, take in fluids and any other medication prescribed by their doctor.
Rest will help rebuild the immune system to help fight the flu, he said. 
Letter to the Editor: 
After weeks and months of worrying, in the event of Covid-19 reaching Samoa, the pessimism it might somehow, somewhere slip through, I have decided to go public with my personal concern.
First, I congratulate the Government (Cabinet) N.E.O.C, M.O.H, other Government Ministries, Overseas Partners and Volunteer organisations for the tremendous efforts in the establishment of the contingency plans including preventative, preparedness (resources and execution), response (including repatriation) and recovery. I imagine millions of dollars and sleepless nights have been put in by the authorities and personnel involved, and we have done very well so far.
However, it is sad seeing that our people in general have become somehow too complacent and not respecting the simple advices given by the above-mentioned authorities, day in and day out.
I see few masks, and no social distancing, lots of hand shaking and kissing on the streets, overcrowded banks, money transfers, supermarkets, buses, ferries, social gatherings, schools, churches, funerals, night clubs, hospitals and etcetera. It is in this context that I humbly appeal to our people to be mindful of the fact that we are such a small population with limited resources and facilities with very few doctors, nurses and other health allies.
Our private clinics are overcrowded with flu-illnesses and other sicknesses, an indication of how overcrowded our public hospitals are too.
Imagine what it will look like if we eventually have Covid-19 we might all go.
Let us stand together as people, Samoa, and protect ourselves and our generations to come, by setting examples of PREVENTION IS BETTER THAN CURE or NO PEOPLE NO ECONOMY!
God bless Samoa
Papalii Dr Samuelu Petaia
(GP/Anaesthetist/Intensivist)