Family endures sleeping on bed of rocks
Vaioleti Tuita and her family live in a small traditionally built house with a coconut leaf roof held up and supported by wooden posts.
Located on the south coast of Upolu Island, the house belonging to the family of five is located 37 kilometres from Apia and can be accessed using the Cross Island Road and the main South Coast Road. 
Ms Tuita, who is a mother of two, lives with her children and elderly parents. 
Her mother, Peleitala Tuita, was weeding in front of their home on Saturday morning when the Samoa Observer visited.
She said it has been three years since her family moved into the small hut to live.
"For three years, we have struggled living under our small home," she said.
"We lack the financial support to build a proper home so we try and gather resources from our surroundings to build our current house. 
"So far, some of the problems that we have faced are during rainy days, the roof leaks, it is quite disheartening because we have been experiencing many rainy days."
The family would normally sleep on the floor which is rocky but thankfully covered with mats to make it comfortable. 
"As you can see the floor is made up of rocks so as time passes by the rocks tend to tear the mats and we have to replace it often."
The 51-year-old added that she is concerned that as Samoa enters the cyclone season this month their family home remains vulnerable to bad weather.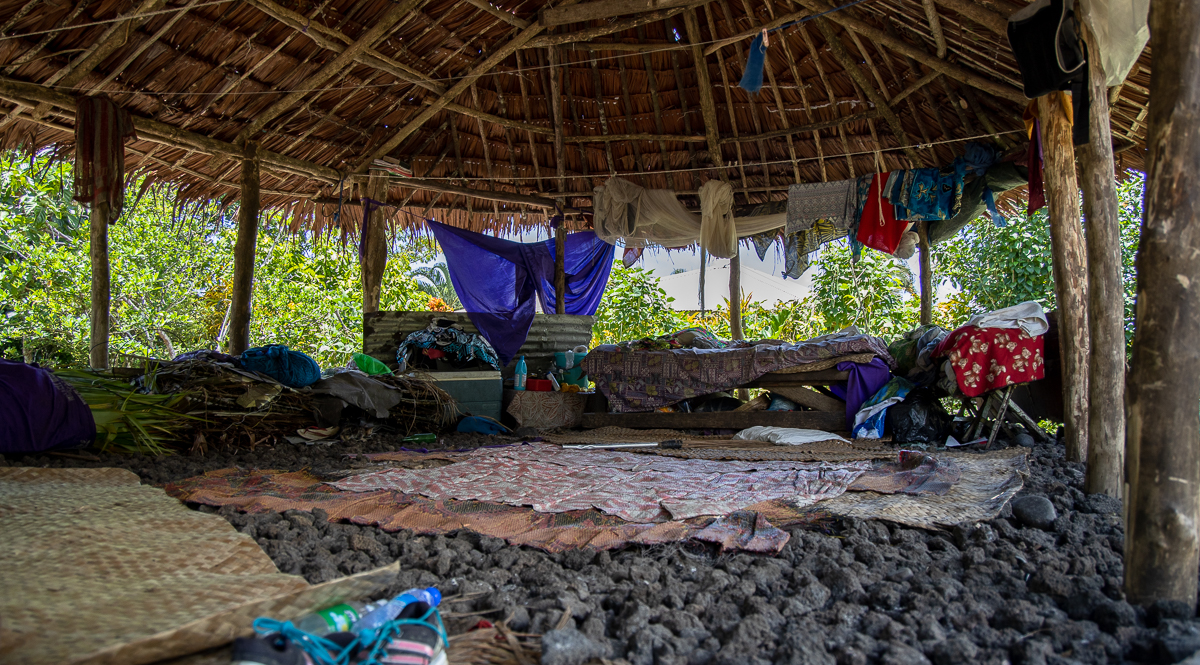 "All we have are prayers for God's protection upon our family and our home from natural disasters; we don't have any money to build a good quality home," she said.
"Our family depends on our plantation for survival and a source of income. We collect coconuts and sell it in front of our home and sometimes we earn $20 or $50 a week and with that money we allocate it for the children's needs in school."
The elderly mother of nine added that despite not having much, she is and remains grateful for the gift of life.
"I thank God for everything, with so many things happening around the world, lives lost, but Samoa is blessed to be safe from this deadly disease of COVID-19," she emphasised. 
If you are willing to help the family of Ms. Tuita please contact the number: 7582618.