Moata'a youth thrive on vegetable sales
Youth from the Congregational Christian Church of Samoa in Moataa have begun a greenhouse initiative to assist them grow vegetables to assist their families.
The Church's Reverend Semikueva Fa'atoafe told the Samoa Observer in an interview the youth started the project at the beginning of the year to support families and the village and to earn an income.
He said there are currently 20 members of the C.C.C.S Moata'a Youth who have plans to expand the greenhouse in the future.
"We are starting with cabbages. We will soon expand it because there are many types of vegetables that can be planted there," he said.
"We plan to expand it next year and we will add other types of vegetables."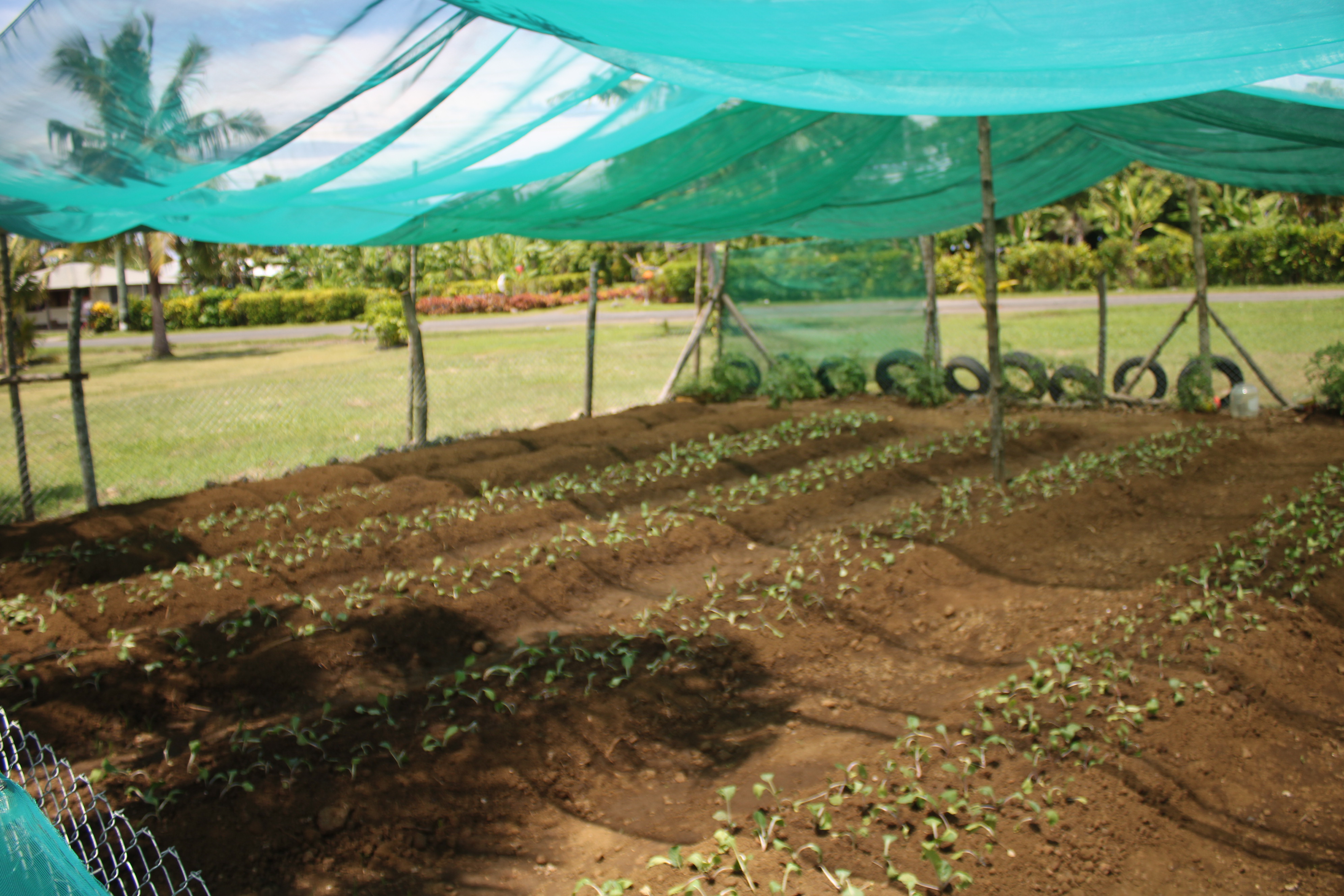 According Reverend Faatoafe, the initiative will benefit families and it will enable the youth to earn money. 
They have sold the cabbages grown at the greenhouse twice with the second sales earning them $400 after they sold the cabbages in the village.
"If there are more we can sell it to other villages or to restaurants," he said.
Reverend Faatoafe reiterated many people in the village are now aware of the youth's initiative, which will assist get the word out to other villages.
However, he stated that for now they are just focusing on the village of Moataa until they expand the greenhouse.
Asked if the initiative has led to more people joining the C.C.C.S Moataa Youth, he said there are people starting to join but the majority are busy with work.
Reverend Faatoafe added that the youth already have knowledge about gardening and it is a positive development that will assist families in these challenging times brought on by the economic downturn.
He said that he is happy with the support that the village has shown to the youth's greenhouse initiative by purchasing the cabbages and making donations to the youth.