Lani Alo wins P.M.A. Award as solo artist
By Hyunsook Siutaia

•
05 October 2020, 4:00PM
Musicians Metitilani Alo or "Lani Alo" and Vainalepa Livingstone Efu were awarded the APRA Best Pacific Song and Best Pacific Gospel Artist awards in the 2020 Pacific Music Awards. 
The two co-wrote the song "Alo i ou Faiva" which was released in August 2019 and began as a habit of "just jamming in the kitchen" which later led to the song becoming a hit.
The song came out of a time of reflection when Lani was in school in Dunedin and he was missing home and thinking about his parents. 
He and Vainalepa have been friends since 2015 and together they developed 'Alo i ou Faiva'. 
In 2018, Alo was the director of the EFKS Te Atatu Youth Choir and they had won the Auckland Council's Best Pacific Gospel Artist at the 2018 Pacific Music Awards, after being a finalist for the Best Worship Artist at the 2018 Vodafone NZ Music Awards. 
"It's kind of nice that a couple of years later we've picked up that award again in my capacity as a solo artist," Alo told the Samoa Observer 
He spoke on behalf of himself and Vainalepa and added that they're stoked and humbled to have been awarded both awards. 
"We've known since Wednesday about the awards but we still tried to kind of process everything and it's very nice to be acknowledged by our Pacific people and be comfortable in the Pacific Space," Alo added. 
"I guess just the whole fact of joining a long line of very gifted and talented artist who have come before us is quite special."
He said that as young artists starting out in the industry, he looks up to the numerous artists that have come before them and he is honoured for the acknowledgement. 
"I'm just happy, not only for the award but being able to put our communities and our families on the map with the things that we're doing," Alo added.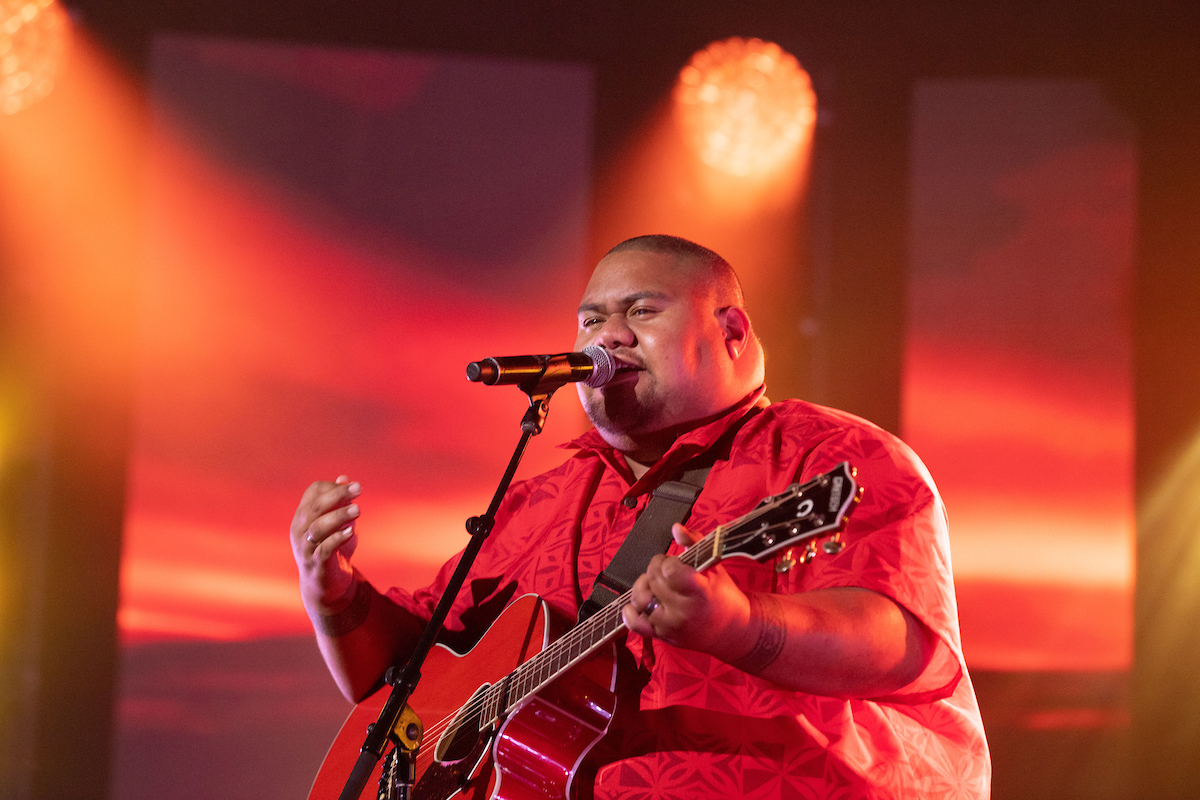 He added that there is a long list of people that he'd like to thank, however, the glory and honour are returned to God. 
"He has been the foundation of everything that we do, and so we're very grateful to God for the opportunities and the spaces that He has put us in," he said 
"We thank our parents, our churches, our villages, families and our communities in Samoa, Auckland and Dunedin and just everyone.
"The reality is that the song and the response to the song wouldn't be what it is without people actually listening to it and tuning in."
The 2020 Pacific Music Awards was pre-recorded and was only aired on Saturday night, and Alo organised a watch party with his close friends to watch the ceremony and celebrate their awards. 
By Hyunsook Siutaia

•
05 October 2020, 4:00PM