Fagali'i Primary opens new building
By Hyunsook Siutaia

•
25 September 2020, 6:00PM
Fagalii Primary School celebrated a milestone yesterday with the opening of a new school building funded by Japan's Grant Assistance for Grass-Roots Human Security Project (GGP). 
The USD$96,525 (approximately SAT 255, 763) was opened on Thursday morning at a special ceremony. 
Japan's ambassador to Samoa, Mr Terasawa Genichi handed over the village's newly built school building.
"I am incredibly happy to assist your efforts for a better educational environment through this project for Fagalii Primary School," he said 
The Prime Minister, Tuilaepa Sa'ilele Malielegaoi, welcomed the assistance by the Japan government and said that the project will contribute immensely to the education of Samoa's sons and daughters. 
The new school building has eight classrooms, a library, a staffroom and would now replace their 50 year old school building. The village also raised funds to help the overall project. 
And according to former Cabinet Minister and village representative, Tuisugaletaua Sofara Aveau, the grant was received by the school committee last September. He added that the village is very grateful to Japan for their kind donation.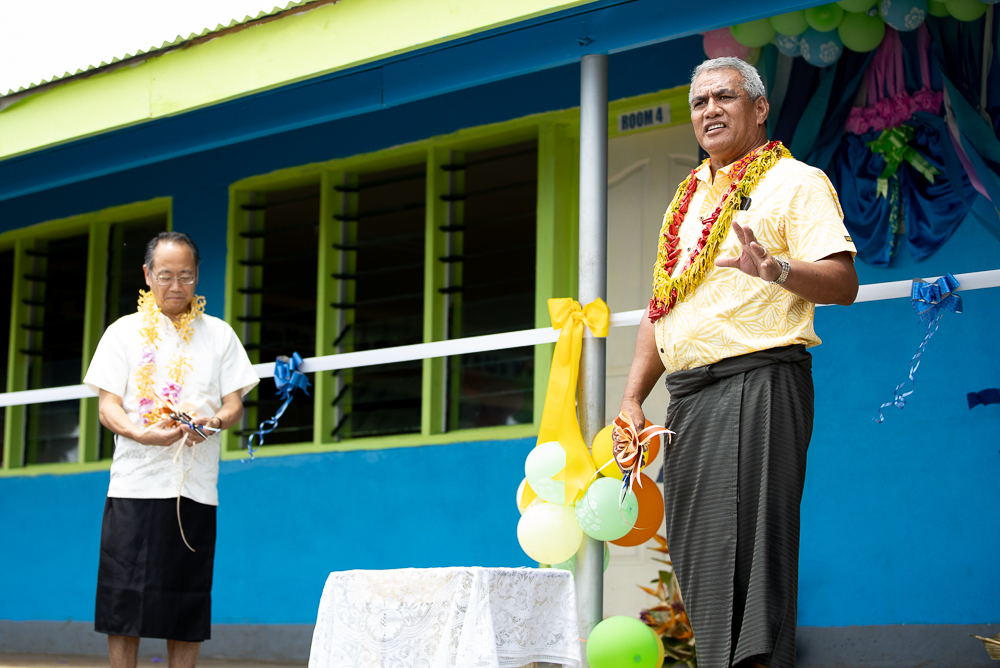 About 180 students and teachers will benefit directly from the project.
By Hyunsook Siutaia

•
25 September 2020, 6:00PM