Eight teams one step closer to the Cup Finals
The eight teams for the Cup Quarter-finals for the latest leg of the Vodafone National Sevens Series were confirmed late on Friday after an exciting day of the tournament.
The teams making it through to the final eight of the latest round of the competition are the: Taula Eels, Vailima Marist St Joseph's, Rosalote Lupe Siliva Sapapalii, Matinuel Laulii Lions, Tepatasi, Falefa Storms, Lulumaivini Ulutogia and Ott Constructor Tama Uli.
The same teams have also confirmed their spot in the additional leg of the series next week. But four other teams are still fighting to earn a spot in the top 16.
The Falefa Storms' team manager, Aitken Crichton, told Observer sports that this is the first time his team has qualified for the Cup Quarter-final and for him, that represents a big step. 
"After winning our game with Isuzu Aana Chiefs, it has somehow changed the mindset of our team. For them, before they go on the field to face a big team like Aana, they've already had it in their mind that they are going to lose, however when they conquered Aana today everything changed," he said.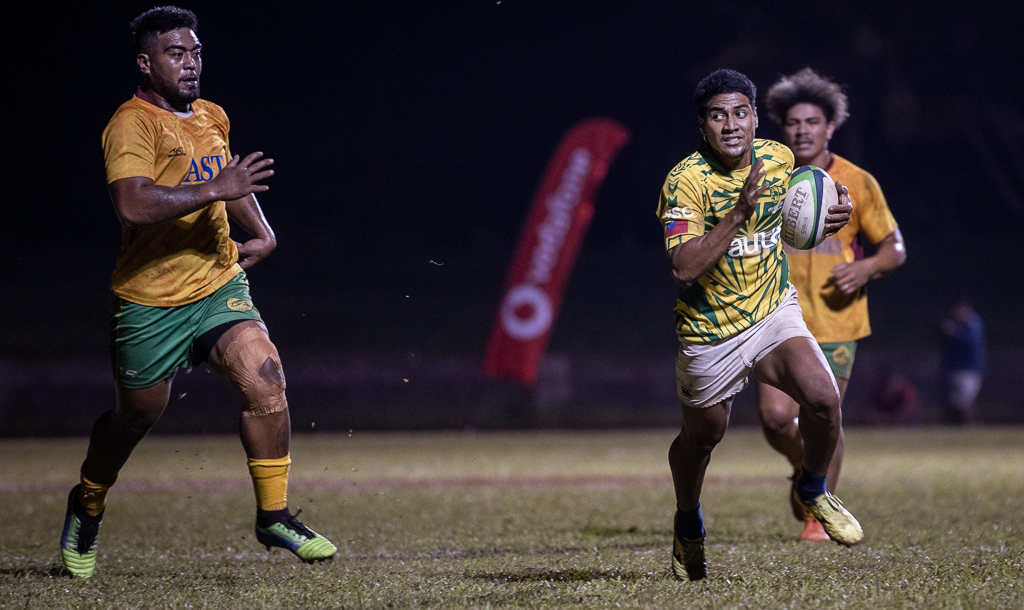 "We will prepare our very best tomorrow as it is a big day, we hope to move our ranks to the top 10 instead of the top 12 that we are in. The standards of the game right now are really high and tough but it all depends on them (players) and their efforts," he said.
The Tama Uli team won all their two games as did the Taula Eels, Laulii Lions, and Tepatasi.
The Apia Park stadium was packed with supporters from all competing teams.