Tama Uli champs of Savai'i Sevens
Ott Constructor Tama Uli has done it again.
They have defended the honour of Savai'i and won the final match of the first leg of the Vodafone National Sevens Series, defeating Isuzu Aana Chiefs, 10-5.
Both teams were undefeated heading to the final and the score was locked, 5-5 at the halftime break.
The Tama Uli's first try was scored by their captain, Vaovasa Afa Su'a, with the Aana Chiefs responding through Tuna Tuitama. 
The conversions by both teams were unsuccessful.

The second half was a tough one but Tama Uli scored during the final seconds of the game through Uaina Sione.  
The conversion was unsuccessful.
Captain Vaovasa Afa Sua is confident that his team will win the other two legs if they continue to play like they did during the first leg.
"If they continue to play like this, then why won't they make it in the other legs? I believe in them and they will make it. Today's event is overwhelming and I am just happy and proud of my team for their performance today," he said.
Vaovasa says that for the upcoming two legs they will focus their preparations on their fitness in order to lift the level of competition.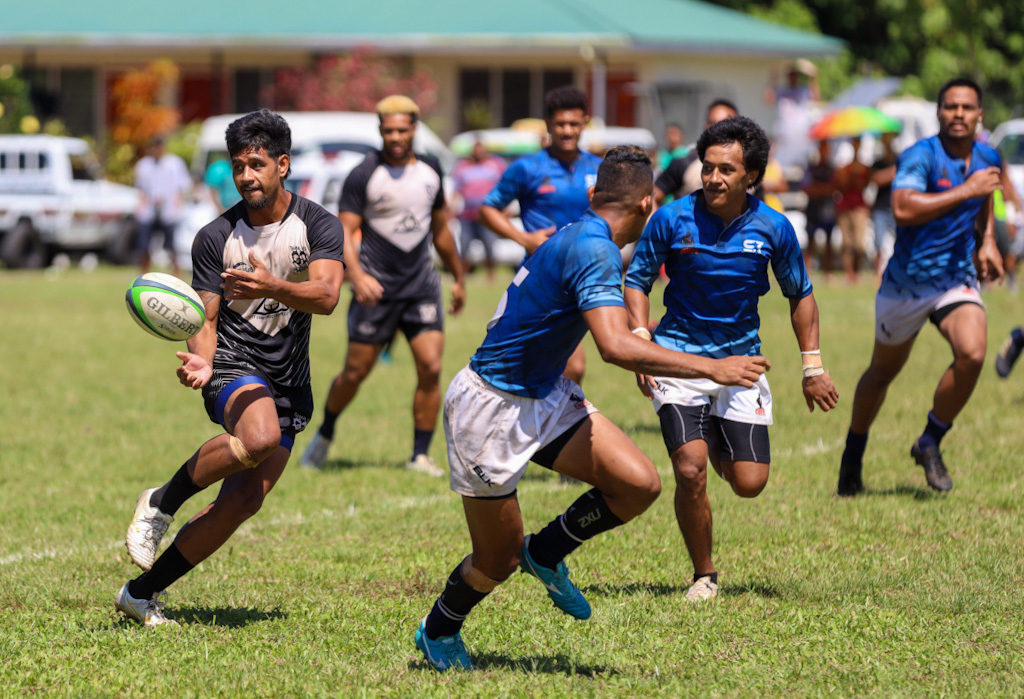 "We will work on our fitness as we prepare for those other legs. It is such a good feeling and I am speechless. Winning on our home soil is just another thing," he said smiling.
The Most Valuable player went to Elisapeta Alofipo of the Ott  Constructor Tama Uli. They won the Cup and $3,000 tala for the first leg of the SRU Vodafone national seven series.