Family shares struggles through tears
While the rain poured on the home of a family of nine on Saturday, the father and mother could not hold back their tears. For over ten years, the family of Lina Mepe has lived with her children and husband in a small open-style shack. 
The shelter is made up of tree trunks, wood, iron roofing held together by logs and heavy objects.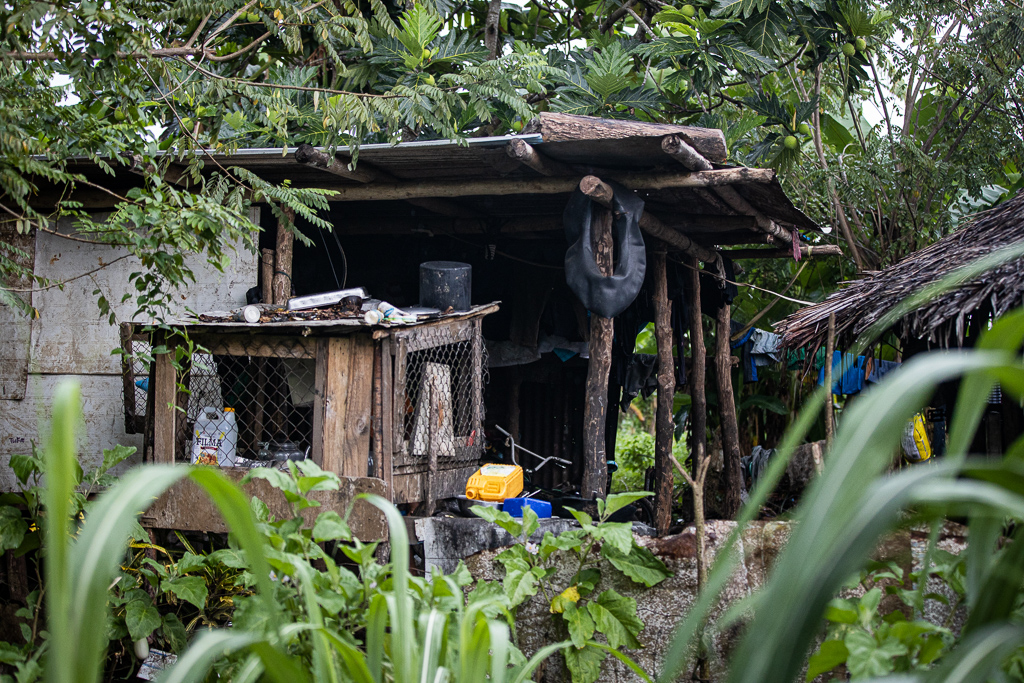 It is situated on the West coast of the island of Upolu, over 30 kilometres from Apia via the Main West Coast Road.
The family's home can only be accessed through a dirt road which goes inland and is located away from the main road surrounded by a plantation.  
Ms. Mepe was cooking a meal for her family in a small Samoan hut on an open fire when the Village Voice team visited.

"We are not rich or have a lot of money which is why we struggle financially and that leads to so many fears, struggles and worries," she said.
Then the mother of seven started to break down in tears while saying that she was shy to share that her family's struggles.
"As you can see, our home is built openly therefore it is easy for the rain to reach inside during windy and rainy days.

"I can only hope with prayers to God that one day my family could live in a proper home especially my children.
"We all cannot fit in this small space, so we try and squeeze in when sleeping."
The 40-year-old added that there was no one employed so the family can be financially stable.
Her husband, Andy Siu shared his normal chores of trying to make ends meet.
"I have to collect 400 coconuts so we can earn $100 a week, I can honestly say that it is not easy. At times, you become tired and extremely exhausted that by the time you get home you are drained but I also want to help my wife in caring with our children."
Mr. Siu also began to shed tears while saying that life is not easy but they are trying their best to survive.
"We do not have access to a supply of water because we cannot afford to pay for the fees to connect it but we fetch ten buckets of water from neighbours to allocate daily.
"It would be great to have a water tank and it can come in handy to store water during rainy days.
"We also do not have our own toilet and shower facility so we all go to our neighbours to relieve ourselves."
The couple also relayed that they struggle to send their six children to school.
If you are willing to help the family of Ms. Mepe, please contact the number 7766116.