Mothers celebrate their special day in Samoa
By Adel Fruean

•
10 May 2020, 2:00PM
Mother's Day in Samoa is an occasion to behold.
While the coronavirus pandemic lockdown has toned down the celebration several notches this year, this did not dampen the spirits of thousands of mothers who dressed up in their best Sunday white and headed to church for their special day.
The lifting of the ban on church gatherings has come just in time to allow mothers to attend the annual celebration in churches throughout the country.
One of them was Pauufilei Lui, a mother of six from Lotofaga, Safata.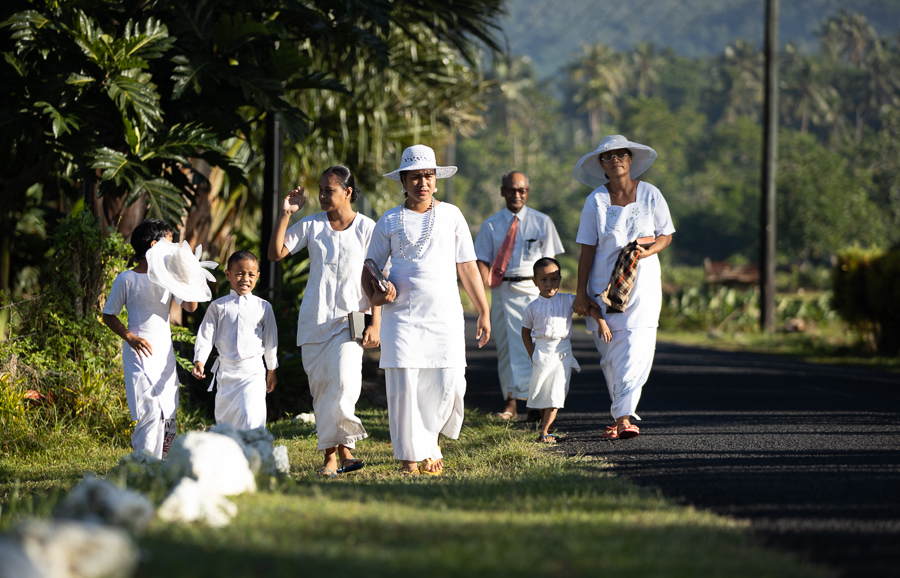 "In my opinion, Mother's Day is a chance to look back at my life as a mother," she said.
The 59-year-old told the Samoa Observer that a mother's role speaks of giving and sustaining life through the birth and raising of children.
"There is a Samoan saying that mothers are the peace makers and I agree because our role is significant in maintaining order and harmony among family members," she said.
"We help fathers by being advisors but also caring for the entire family that is my duty and am proud of it.
"In all the things we do, the glory and thanksgiving must be returned to God for all his blessings."
She added that for this year's celebration, her children spoiled her with gifts.
"My children made me feel extra special and honoured this morning. But most importantly I thank God for adding another day in my life to be with my family. Who knew we would reach another year or day but only God knows all.
"Another reason to our people should thank God is that the deadly coronavirus which claimed so many lives overseas has not reached our country."
She also urged mothers who are usually tasked with chores on a typical Sunday to pause and take a moment to say a prayer.
"I believe that faith plays a key role in families, glorifying God who has been our main provider for strength and courage during difficult times is important."
Another mother from Lotofaga, Luisa Lesio added that the only gift she wanted for Mother's Day was to spend more time with her family.
"My goal is to raise my children and ensure they have better futures because a proud moment in a mother's life is to see their children grow up not depending on others to survive.
"For this year, my family has prepared a big feast after church service.
"I am also thankful to the Government for allowing church services to held again because it feels different with everyone uniting to worship God."
By Adel Fruean

•
10 May 2020, 2:00PM