Samoa Vibes concert bring the Fiyah
The first Vailima Samoa Vibes concert staged at Funway Park on Friday proved a massive hit with local concert goers.
The fans did not miss a beat when the music started despite the rain during the early hours of the concert. 
Auckland-based reggae band, Three Houses Down, featured 14-year-old sensation, General Fiyah, did not disappoint.
The young man, whose real name is Lotima Pome'e was a fan favourite on the night, when he performed some of his most popular hits.

In Samoa for the first time, he was amazed by his following in Samoa. 
The park was packed and everyone danced the night away with reggae fever.
In an exclusive interview with Samoa Observer, Three Houses Down band leader, Charlie Pome'e, told Samoa Observer that they were happy to be in Samoa. He expressed his gratitude to the organisers of the concert and said they are keen to return to Samoa.
"I come to Samoa often and it's great to be back here in beautiful Samoa," he said. 
"Yes  I do, I really love this place. I didn't know I had a fan base here, I think it's pretty cool," he added.
Only two Samoans were amongst the Three Houses Down crew. The group is Tongan.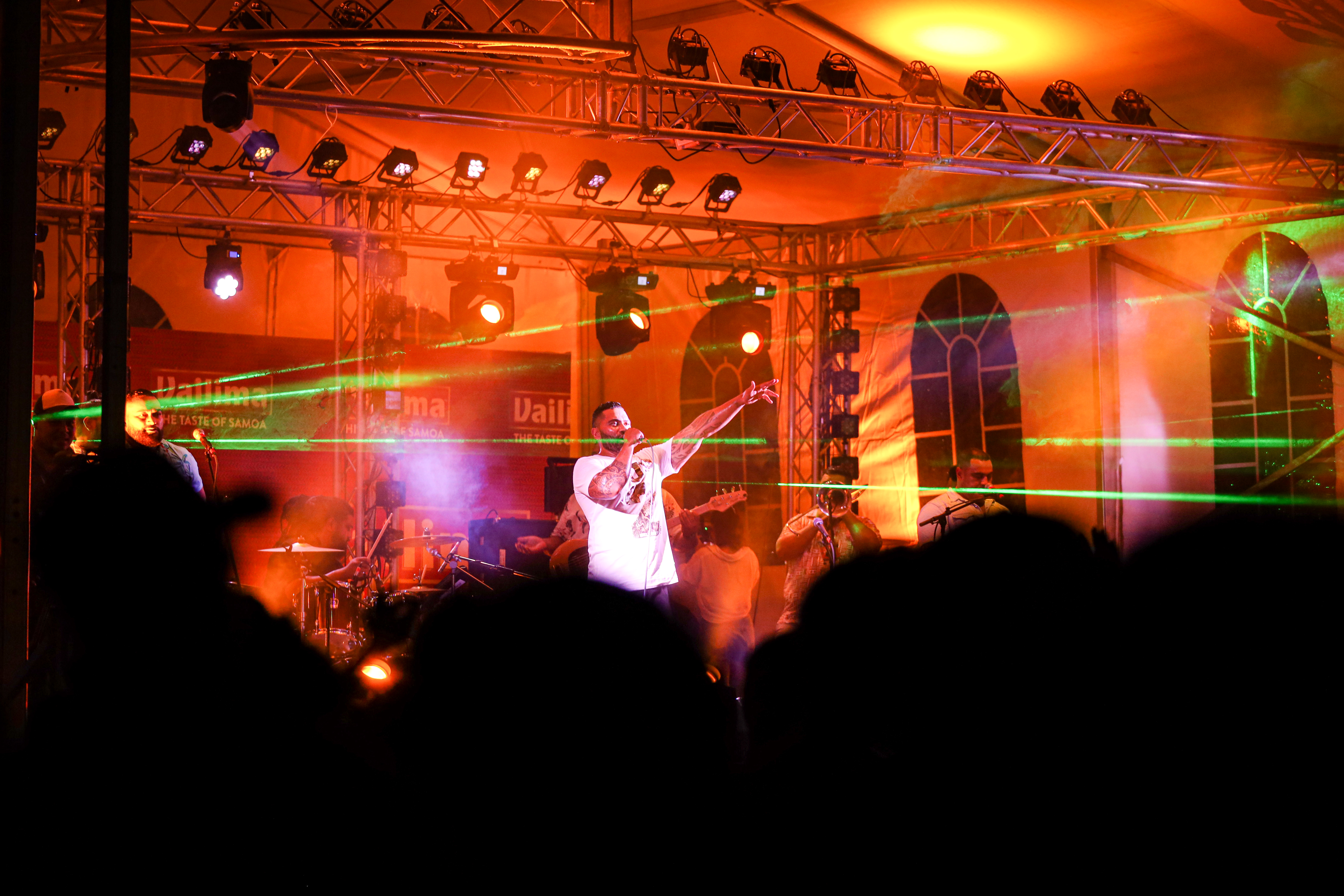 Also featuring on the night was the The Runtingz Family with Israel Starr, Lomez Brown, Lion Rezz, Raggadat Cris and Poetik.
Local talents comprised of youngest performer Izek Pauga, Samita Sauituamaali'I Samuelu, Forrest Fabricius, Joseph Soloa Vaa, Desmond Lokeni, Nathan Poumare and Young Sefa.