From the ashes rise new dawn for Vailoa school
By Adel Fruean

•
08 February 2020, 11:00AM
From the ashes of a devastating fire that demolished their learning environment, students of Vailoa Faleata Primary School are starting 2020 inside their brand new school buildings, officially dedicated on Friday.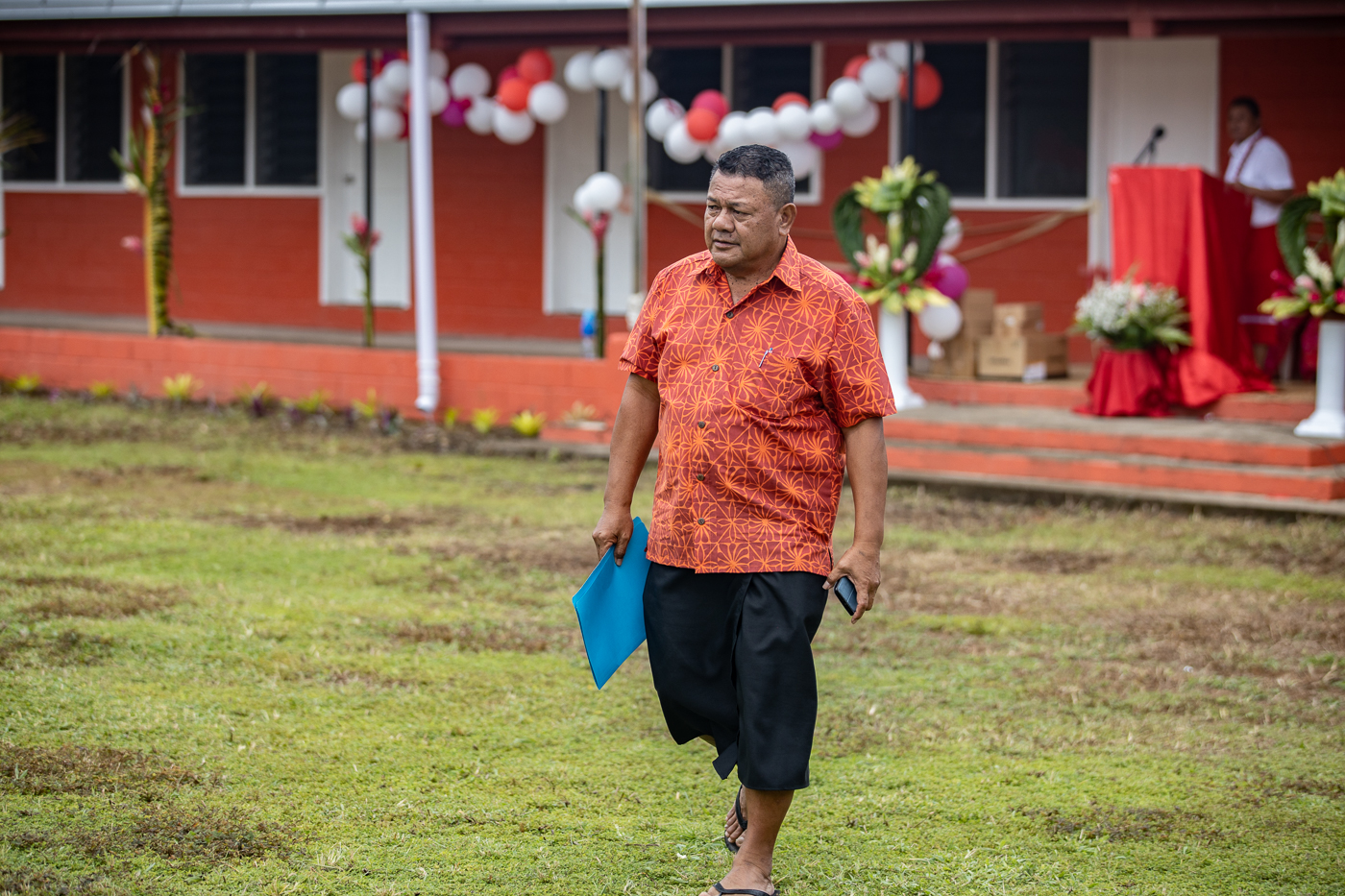 Costing $199,727.98, the construction work started on the 23rd of July and ended on 9th of October 2019.

The Chairman of the School Committee and Member of Parliament, Leatinu'u Wayne Fong, said that up until now, they still have not found the culprit who burnt the school building at the beginning of 2019.
"The previous school buildings that caught fire were brand new," he said.

He told the Samoa Observer that a loan was made by the school at the Development Bank of Samoa (D.B.S.) to help co-fund the previous school building with Japan International Cooperation Agency (J.I.C.A.).
"I am not aware of how much except that the loan balance brought forward 30 April 2019 was $33,779.69.

"There was no loan made for the new school building except we are still paying for the loan at D.B.S. which we fundraised and paid $10,000 and now we have a balance of $23,779.69.
"We depended on the Government insurance fund which was a claim of $187,924.64 and Zheng Construction who built the school buildings donated $9,727.98."
Leatinu'u added that their school's future projects include a school security fence estimated $40,000, and school concrete gates and air condition for staff and library worth $10,000.
"We acknowledge Bluebird Lumber and Hardware especially Laulu Henry and Moana Westerlund for their continuous contribution.
"We also thank the families whose homes were made available for students to be educated and taught in while awaiting the construction of their school buildings.
"I am happy to announce that some students of our school made it to Samoa College and that proves that it's not about the facility it's about the brains of the child and their determination to be educated."
The Minister of Education, Sports and Culture, Loau Keneti Sio, opened the project.
"It is the Government's vision to have our children be well educated which is why we prioritise their education. If children are smart and educated they will build a better future for our country and its people," said Loau.
"Parents and Teachers Association check on the school committee and committee check on teachers and principal."
By Adel Fruean

•
08 February 2020, 11:00AM