Government urged to make street address system public
SkyEye Chief Executive Officer, Fa'aso'otauloa Sam Saili, says he hopes whatever system the Government chooses to build its street address system on will become publicly available to developers. 
On Friday, the first of more than 100 bright blue signs were installed, and two kilometres of the Apia town area will be named and numbered by the end of the year under a cross-Ministry initiative to bring the streets of Samoa into the 21st century.
The project has the full backing of SkyEye, which has been developing an addressing system for Samoa for five years to improve its vehicle tracking software, and more recently the country's first cross industry e-commerce app, Fa'aso'otauloa said.
That system – Ala – is able to be integrated onto various platforms, and also integrate other platforms too, such as the Government's addressing system.
"Everyone has been very eager for street addresses to happen, it will bring a lot of benefits economically," he said.
"When new areas come up it will certainly make work easier for us, so long as Government updates their system, so it will be easy for us to integrate that into our addressing system."
That way, no matter what you use you will be able to find your way around Apia. Fa'aso'otauloa said Ala is publically available for developers to use in their own apps or programmes. 
"If they are going to make an electronic platform to manage what they are doing, hopefully they can take into account what the developers would like that system to be able to do and what the public can use that system for. 
Last week, Government said their street names would be integrated into Google Maps. Currently, Fa'aso'otauloa said, Google has around 300 points of interest: locations that have been named.
"We have over 3000. Our system is much more detailed."
In 2019, the Street Address Committee reached out to SkyEye to set a time to meet. But their plans were derailed by the measles epidemic and they have yet to sit down together.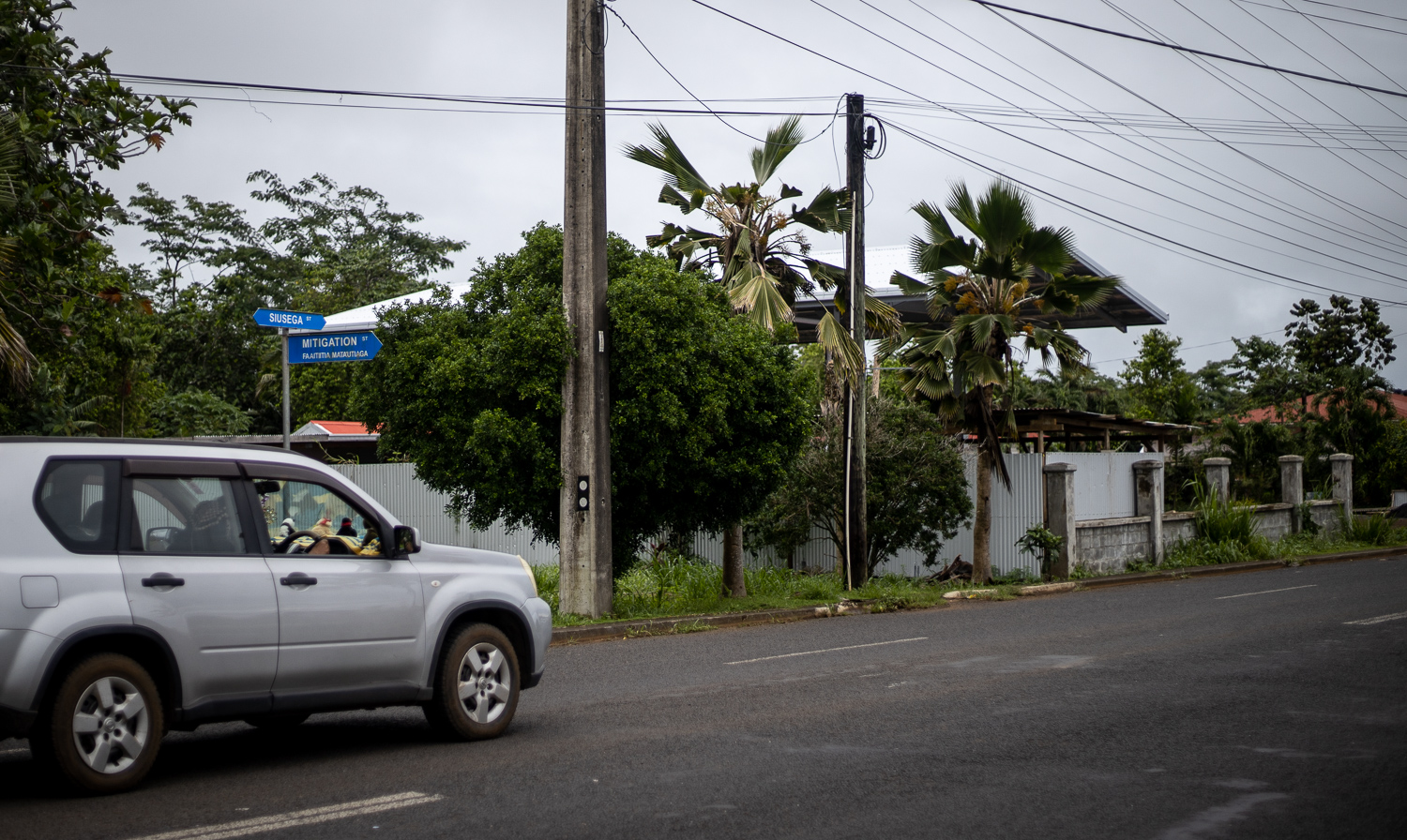 When they do, Fa'aso'otauloa hopes to show Government SkyEye's progress on addressing and mapping out Samoa's nooks and crannies, as well as help them skip the hurdles they have encountered over the years.
"We would hope – and that is something we would like to discuss further with the Government – that they can make the street names and addressing available in e-copy (electronic copy), so that we can incorporate it easily. Hopefully they have a system that can do that."
Google Maps, while useful, relies on individuals to update the points of interest. Government will need to have people constantly working to update the map of town, and Samoa.
"It's never ending," he said.
"You would think after you have done the first work that would be it but new things come up all the time and you have to keep updating it. New businesses open, others close down."
Fa'aso'otauloa said the different streets will need to be categorised into the different types available: drives and crescents, lanes, avenues, one way streets, roads, cul-de-sacs and dead ends, ways and of course streets.
Dividing the town area into those different types will help the users access data faster, if the digital system has a variety of categories to choose from when a customer makes a search. 
"In order for it to be useable, it has to be down to that detail," he said.