Manatua Cable lands at Moata'a
The first metres of the Manatua Cable were finally laid in Moata'a on Monday, marking the beginning of several months more work connecting Polynesia to fast, reliable and affordable internet.
Prime Minister, Tuilaepa Dr. Sa'ilele Malielegaoi helped to bring the steel cable to the landing site, and ceremoniously received a commemorative buoy on the occasion, brought to shore on a small double hulled boat replete with fire dancers and drummers.
He said the new cable will have "far-reaching benefits" to the people of Samoa.
"[The cable] will strengthen our cultural connections, drive economic development and employment and create the foundation for the digital transformation of all our countries," Tuilaepa said.
The Manatua Cable will stretch 3,700 kilometres, and connect fibre to Niue and the Cook Islands (Rarotonga and Aitutaki) for the first time, as well as Tahiti and Bora Bora in French Polynesia.
Samoa is currently served by the Tui Samoa Cable, and the Manatua Cable will be a much needed back up, should the primary cable be damaged in any way. 
It may also eventually be used to improve internet traffic, which continues to grow at a rapid rate in Samoa. 
"The Manatua Cable will not only transform Samoa but it will have a profound positive impact on our neighbours digital transformation as well," Tuileapa said.
Improved connectivity will improve lives of Samoans, he believes. The internet connectivity has reduced internet prices drastically and increased internet use eight times over.
Tuilaepa said this has resulted in a five per cent boost to the Samoan economy, or $100 million per year.  But not one to sit on his laurels, the Prime Minister intends to grow the nation's digital access further.
"Whilst the government is extremely pleased with the phenomenal success that Samoa has achieved through its two submarine cables in delivering international connectivity gains, the next stage is to ensure now Samoa leverages that core connectivity infrastructure to deliver the Government's ultimate vision, to be a digital transformation leader in the region within a decade," he said.
"We need a focused and decisive domestic fibre as well as future looking 4G plus LTE connectivity plan. 
"Core to this is the opening of the Samoa National Broadband Highway fibre optic network in order to deliver new world class digital e-government services for each and every citizen."
Samoa intends to build a terrestrial optic fibre cable connecting the Tui Samoa Cable landing station in Tuasivi to Salelologa.
The tender has been launched to get a consultancy firm working on the Samoa Digital Transformation Strategey and Implementation plan.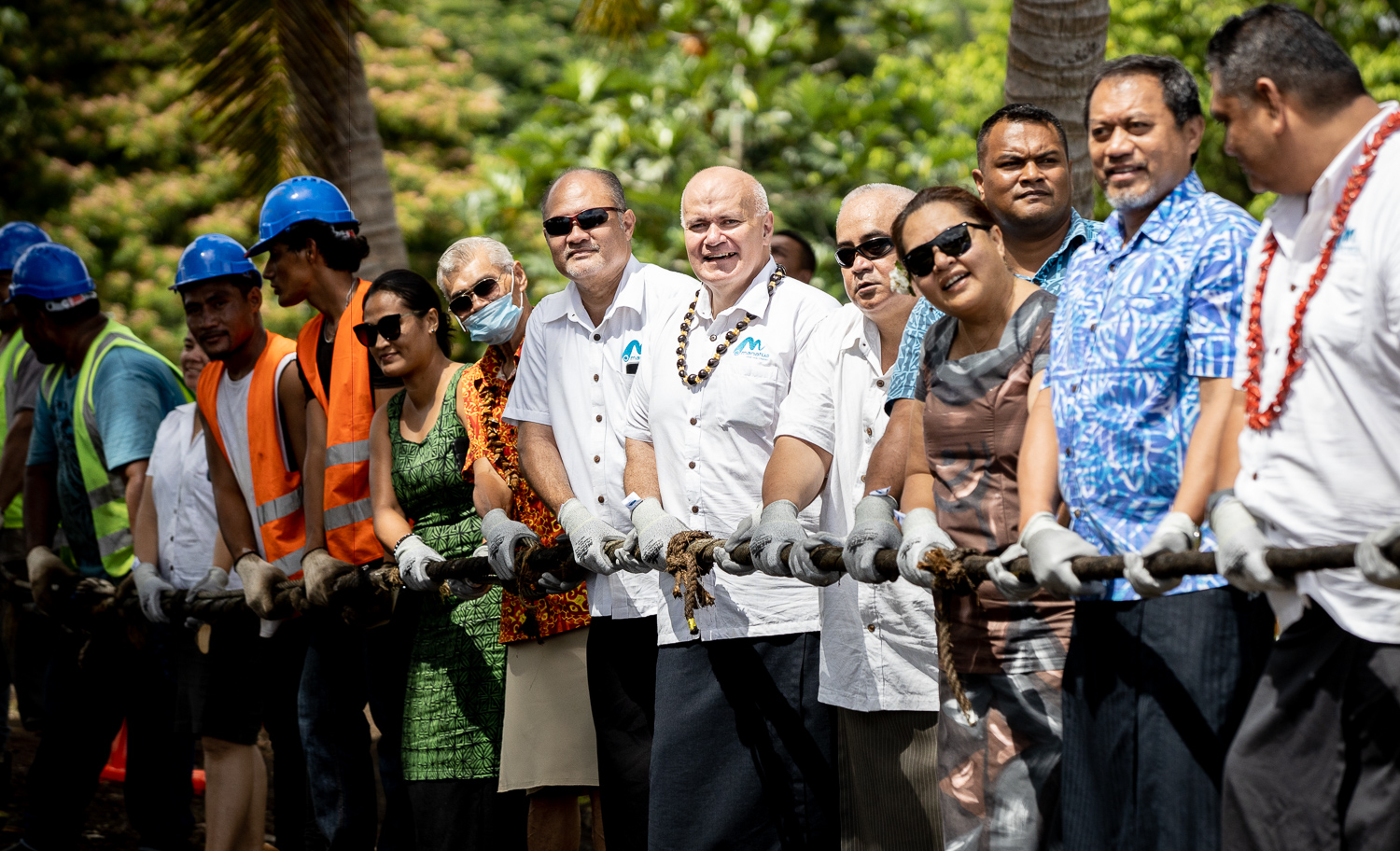 "The Government's vision is to inspire innovation," he said.
"Our digital transformation will have far-reaching benefits for every citizen, visitor, business, and government ministry.
"It will foster the growth of small to medium enterprises across Samoa, delivering positive impacts to every sector of our economy and place our nation at the forefront of the great knowledge economy."
To the private sector, Tuilaepa said it is time to prepare to invest in the I.C.T. sector.
The four nations began working towards the Manatua Cable in April 2017, after two previous cable projects struggled to get off the ground. Samoa Submarine Cable Company director Pepe Christian Fruean said without Tuilaepa's leadership, this cable may have struggled also.
"New Zealand had invested significant money and after three years the government decided it was not feasible," Pepe said.
But Tuilaepa and Minister of Communications and Information Technology Afamasaga Rico Tupai called an emergency meeting of the parties in Auckland, and got the project back up and running. 
"For the good grace of God and the leadership and foresight of the Honourable Tuilaepa, calmer heads prevailed and we are here today because of that vision."
High Chief Nua Palala Fuata of Moata'a said his village supports the project, saying it is all for the good of Samoa's future.