Students show off green thumbs
By Adel Fruean

•
06 November 2019, 11:29AM
Le Amosa Primary School took the overall prize for best vegetable garden project in a competition that encouraged young students to show off their gardening skills yesterday at the Millenia Hotel.
A total of eight primary schools in Upolu competed in the competition with Magiagi Primary School winning the best nursery shade house project. 
 The competition was facilitated by Strengthening Multi Sectoral Management of Critical Landscapes project (S.M.S.M.C.L.).
Speaking to the Samoa Observer, the Principal of the Le Amosā School, Fitimaula Donna Ioane said that their vegetable garden included: corn, cabbages, basil, green tea, passion fruit and pumpkins.
"One of the main reasons why I valued this project was the fact that we really need to focus on getting the soil back to what it was before," she said.
She added that their garden was organically grown; no chemicals were used, which posed a challenge.
"We used chicken manure as fertilisers, despite having a small number of students of only 83 students but the competition has given us a kick start in the right direction in terms of planting.
"We did not force the children to get involved instead we gave the invitation whoever wanted to participate will come early from 8am-9am in mufti and afterwards they can change in their school uniforms."
According to the S.M.S.M.C.L. technical advisor of media and communication, Gardenia Elisaia-Morrison, the competition is part of an existing project to strengthening multi sectoral management of critical landscapes:
"And it is also to bring together communities, villages, government, non-government organisations, and school children to work together to restore degraded and critical landscapes in different areas using various methods," she said. 
"We encourage sustainable land management practices and one of our main activities is education based that's how we got onto the schools.
"We initially partnered with colleges and tertiary institutions like National University of Samoa and University of the Pacific.
"If we do not teach the young ones sustainability at a young age, there will be no student or children taking up courses at the tertiary level.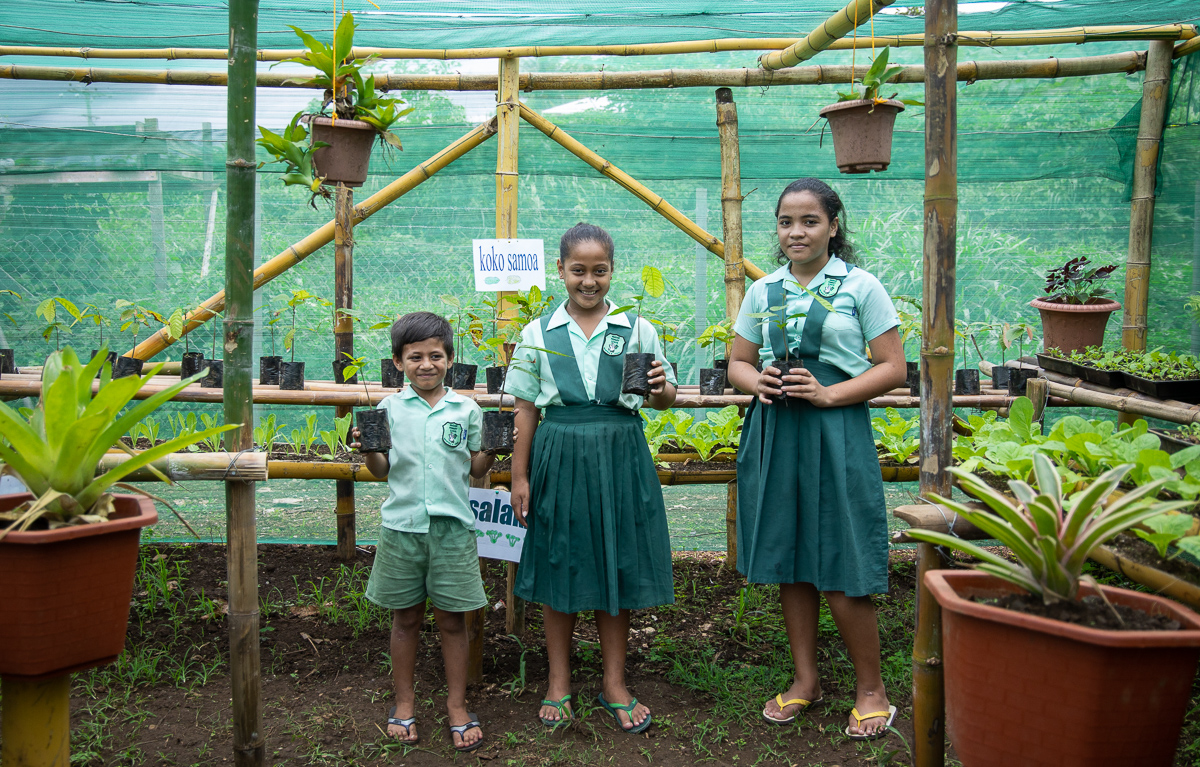 "The children will not only have the knowledge but also put into practice, and teach others with the hope they will pursue it in the future.
"The competition ran from August to the end of October. The prizes that were won by some schools include: rubbish bins, garden shovels, and other gardening materials. 
"The significant impacts were seen with children excited in learning new skills and getting involved with their projects.
S.M.S.M.C.L.'s objective is to strengthen local capacities, incentives and actions for integrated landscape management in order to reduce land degradation.
The project is designed to assist the Government of Samoa to achieve its long-term goal of developing more productive, sustainably-managed landscapes. The policy aims to mitigate the impact of land degradation and to increase soil carbon sequestration to alleviate poverty and promote climate change adaptation. 
By Adel Fruean

•
06 November 2019, 11:29AM