Boxing champ impressed by Samoa's talent
Samoan-Australian WBO cruiserweight boxing champion Jai Opetaia got a crucial sparring session in with Samoa's Pacific Games Boxers yesterday to wrap up his most recent visit to Samoa.
His sparring session took place at Plantation Boxing in Alamagoto on Wednesday afternoon, part of the 24-year-old's preparation for his bout with Mark Flanagan on the 16th of November.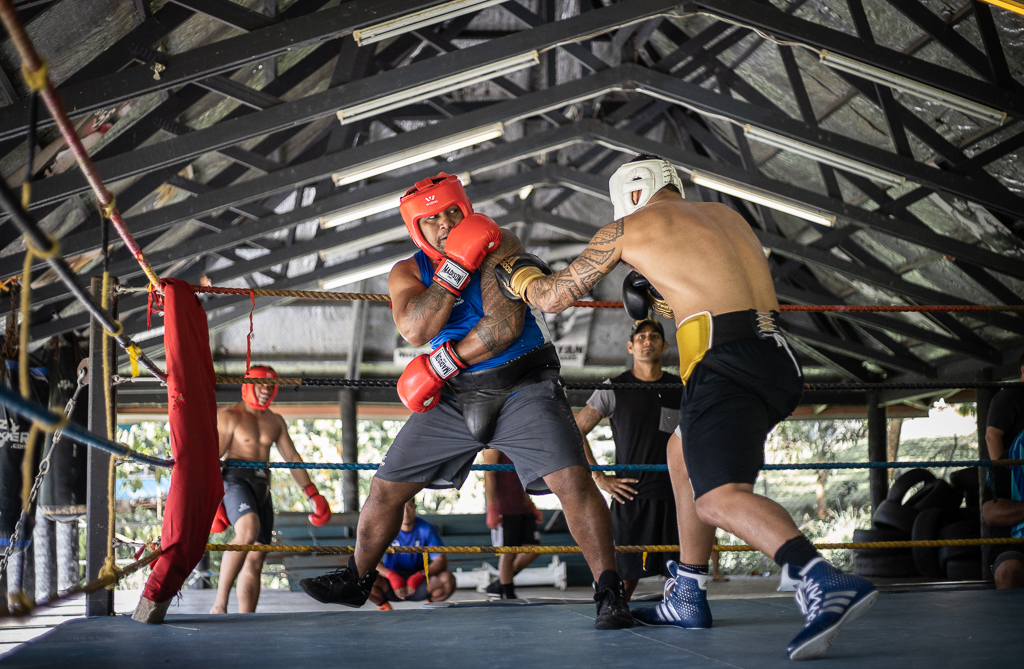 Opetaia, who was born in Sydney and fights under the Australian flag, was impressed by the local boxers, and said it was a great session.
"They've got some awesome talent, I don't think people realise the talent that's in their own backyard, in Samoa," he said.
"It just comes down to hard work and dedication, and pushing themselves to the limit so their bodies get used to those hard rounds."
He spars regularly with another member of the Pacific Games team fellow New South Wales, Australia resident Ato Plodzicki-Faoagali.
Plodzicki-Faoagali is fighting high up on the Opetaia-Flanagan undercard as well.
"Me and Ato are real close, we're like family eh," Opetaia said.
"We do heaps of rounds together, it's pretty funny because we get in… we punch the crap out of each other in the ring and we get out and we're best friends again.
"It's good to have that relationship and someone to push you as well."
Mark "Bam Bam" Flanagan (24-7-0) will undoubtedly push Opetaia as well.
"He's a good fighter, and I respect him as a fighter and a person, but it's business on the 16th of November, and I'm going in there to win," he said.
Opetaia said it will be a huge moment in his career, as Flanagan is maybe his highest-profile opponent to date:
"Every fight I've had has been a step up, and this is another step up. I know I've got a tough fight ahead of me and I've gotta fight smart, and do my thing."
The WBO Global cruiserweight champion thinks victory against Flanagan could see him progress to fights overseas.
"This guy's probably the last one in Australia that's sorta questionable," Opetaia said.
"There's a few up-and-comers and I've got my eye on them, but me and this guy are at the top of the tree so once I take him out then it's fully international."
But Opetaia isn't taking that for granted:
"He's a good boxer, he knows what he's doing. He's got a lot of experience as well
"As long as I'm fit enough to fight the 12 rounds, I've just gotta be fit, fit, fit."
And that underpins the importance of a rapid fire session against Samoa's Pacific Games athletes.
"Having those kids just coming in, coming in, that's what gets you fit so it's awesome," Opetaia said.
It'll be more of the same after his return to Australia today for the WBA Oceania cruiserweight champion.
"We've got two more weeks of hard work, then one week of just tapering down and a bit of fitness," Opetaia said.
As always, he said it was awesome being back in Samoa:
"Thank you to everyone showing support and love."
Opetaia said that backing means a lot, as do all the messages on social media.
"Hope you keep following the journey," he said.