New "world-class" weightlifting training centre
The Samoa Weightlifting Team trained in their new High Performance Elite Training Centre at Gym 3 in Tuanaimato for the first time on Monday.
The Samoa Water Authority Samoa High Performance Elite Training Centre has been in the pipeline for a while according to Samoa Weightlifting Federation President Tuaopepe Jerry Wallwork.
He said the Samoa Sports Facilities Authority have offered them a very low lease (which they are paying with the help of sponsors S.W.A., Ah Liki, Samoa Pure Water, the Samoan government and S.A.S.N.O.C.), and they are looking to sign up for the next five years.
"It's probably one of the best in the world, in terms of centres for weightlifting alone," Tuaopepe said.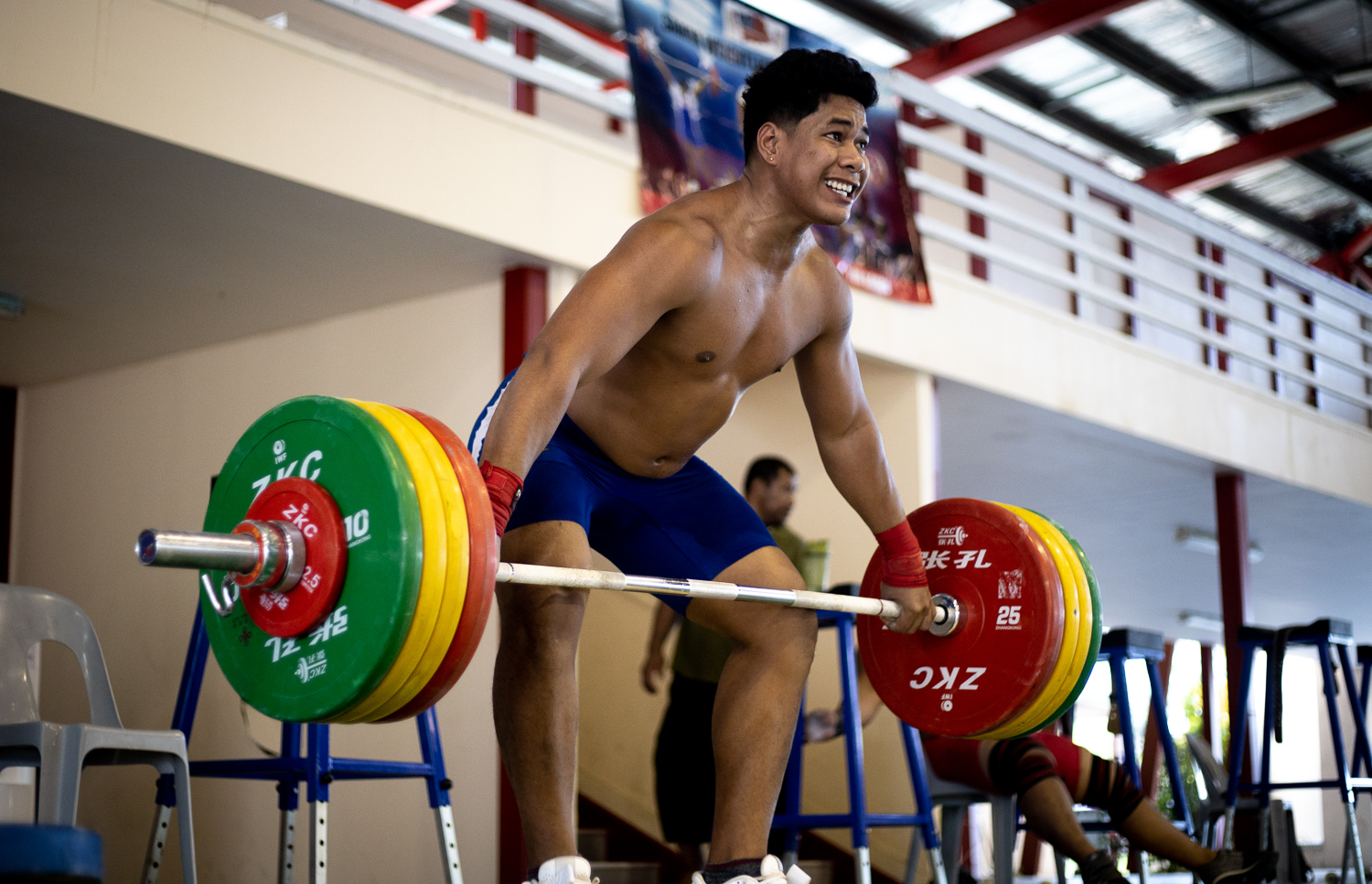 The centre features 21 platforms with 21 ZKC Olympic weightlifting sets; the equipment brought to Samoa for hosting the Pacific Games in July.
Half the centre's space is devoted to the sports of judo and wrestling with mats in place.
Tuaopepe said it will be Oceania's first official International Weightlifting Federation high performance centre once certified:
"As a matter of fact there's only one in the world.
"This is a world-class centre, and anybody from overseas would say the same thing."
Because of its unique standing in the region, Tuaopepe said 10 Oceania nations will come to train at the Centre for three months at a time.
"So you're bringing the whole level up, instead of just one country," he said.
"They'll all start coming in at the end of November, December, right up until April."
Tuaopepe said those that camp at the Centre can then return home and spread what they have learned to boost the sport locally in their country.
The Samoa Weightlifting Federation (S.W.F.) are also offering other sports in Samoa free use of the facilities, as well as specialised strength training.
Tuaopepe said rugby is one sport that has shown interest in the service, which S.W.F. has offered in the past as well:
"I've spoken to a few top officials, they've been asking for many, many years since 2010."
He said now the facilities and equipment are there S.W.F. are able to offer that help again.
"We don't want money for it, because I wanna help rugby get back on its path."
Tuaopepe said rugby is a physical game requiring fitness and strength:
"Our area is strength, explosive power.
"I believe it's a key ingredient to all the sports' performance, whether it's tennis, rugby, sprinting, you need this.
"It doesn't matter how skilful or fit you are, if you don't have this, you're missing a big chunk."