Samoa gets behind their Manu Samoa, even late at night and at odd places
They are celebrating on the streets of Apia.
When the Manu Samoa defeated Russia in their opening World Cup game, Manu Samoa fans in Samoa stayed up late at night and early into the next morning to showcase their support for their team.
While most people watched from the comfort of their homes, more than 20 members of a car club known as Leai Sou Feau took their support to the front of the Government building.
They mounted a flat screen television on the back of a car where they cheered for their team.
A member of the car club, Kovati Kovati said that the purpose of their gathering was all for the spirit of supporting their nation's team.
"There are more than 20 cars parked belonging to our members, we brought some food and soft drinks just to enjoy the game together and have a good time," he said.
"We decided this was the perfect spot and we really hope our boys will win their first game through God's guidance."
Not far from town, members of the Manutagi taxi stand stopped their normal night shifts just to watch the game.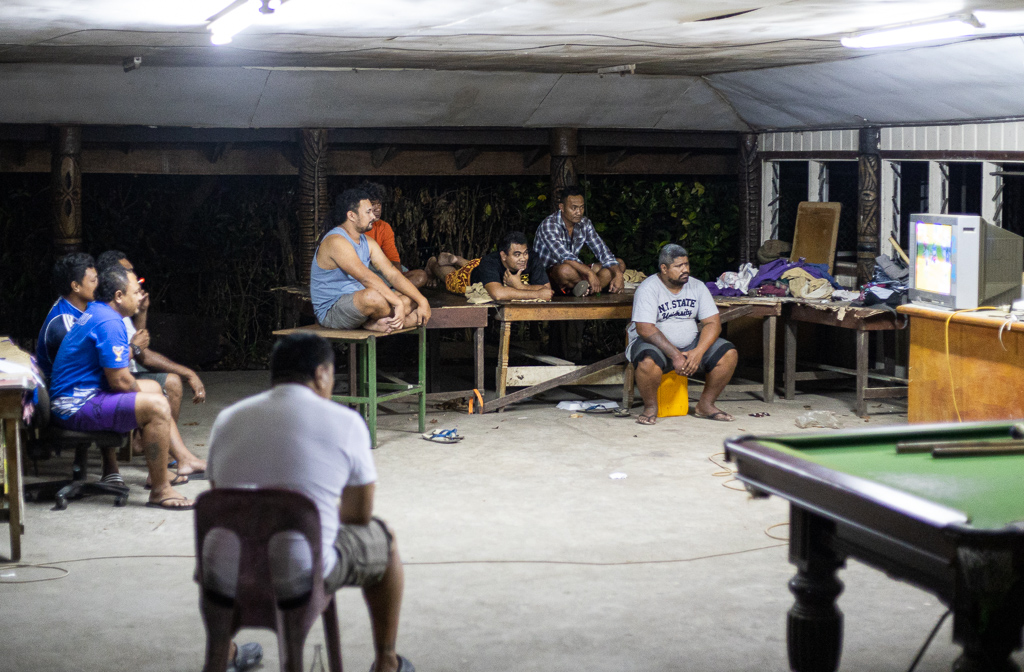 One of the members of the Manutagi taxi stand, Aukuso Lealaisolo said that for any Samoan, rugby is very special.
"Our people will always stand behind our boys in blue and the game is very significant because its their first game.
"There are more than 12 of us here and I have so much faith in our boys winning their game against the Russians.
"We just want to wish our boys the best during the world cup and that the whole country is behind them. Win or lose, they are winners in our eyes."
There were so many Manu Samoa supporters who took to Facebook to showcase their support by sending photos of themselves wearing blue and holding Samoa's flag on the official Manu Samoa page.
Supporters included people from New Zealand, American Samoa, Fiji, Australia, Solomon Islands, and America from Gladiators in Salt Lake City, Utah.
There were also supporters from Samoan sailors on the MSC Seaside Cruise Ship in the America.
Students and teachers from Avele College dressed in blue just to showcase their support for the Manu Samoa team.